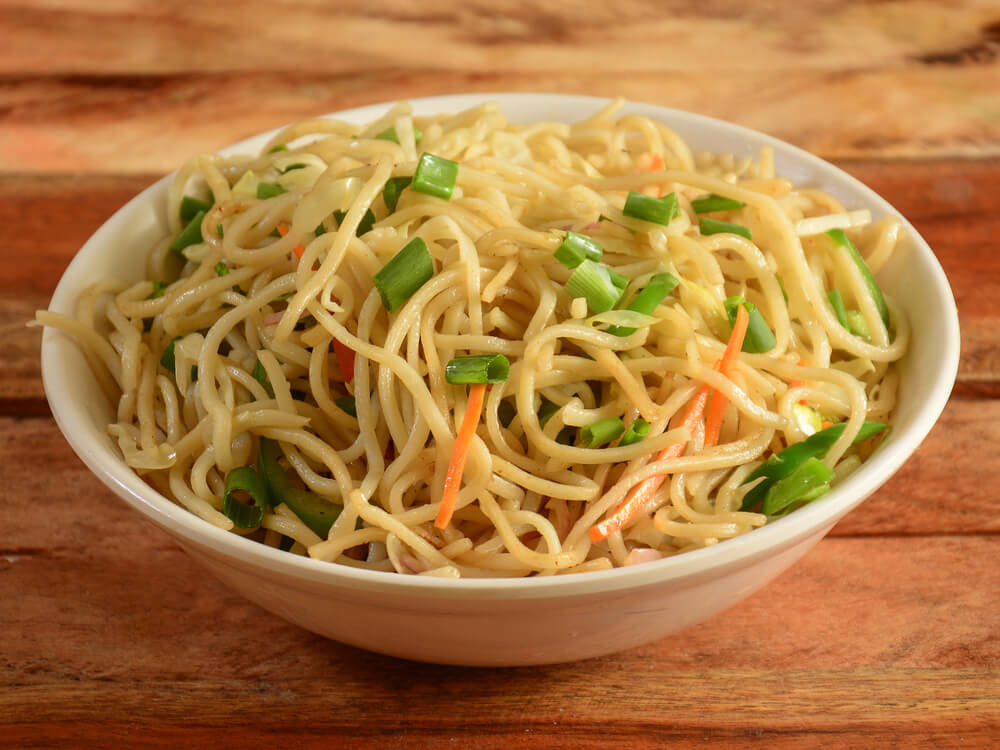 Asian Style Veg Noodles
INGREDIENTS
• Originz olive oil - 1 tbsp + 2 tsp
• Noodles - 125 gms
• Spring onion - 1/4 cup
• Organic Frozen Mixed Vegetables - 2 cups
• Salt

Sauce:
• Dark soy sauce - 2tbsp
• Finely chopped Garlic - 3 cloves
• Roughly chopped Lemongrass - 1 stick
• Vinegar - 2tbsp
• Lime juice - 2 tbsp
• Roughly chopped coriander leaves - handful
• Sliced red chilli - 1
• Black pepper 1/4 tsp
• A pinch of sugar
COOKING INSTRUCTIONS

1. Firstly, take 6 cups of water in a large vessel, add 1 tsp salt and 1 tsp oil.
2. Once the water starts to boil add noodles. Boil the noodles till it's cooked.
3. Drain off the water from noodles and pour cold water to prevent from further cooking.
4. Add 1 tsp oil and mix gently, to avoid noodles from sticking to each other.
5. To make the sauce, mix all the ingredients and leave aside.
6. Take a wok, add 1 tb spoon olive oil and heat it. Add the vegetables and cook for couple of minutes.
7. Pour the sauce to it, bring heat to high and stir-fry quickly.
8. Add the noodles, mix everything well, toss and remove from heat. Serve hot.