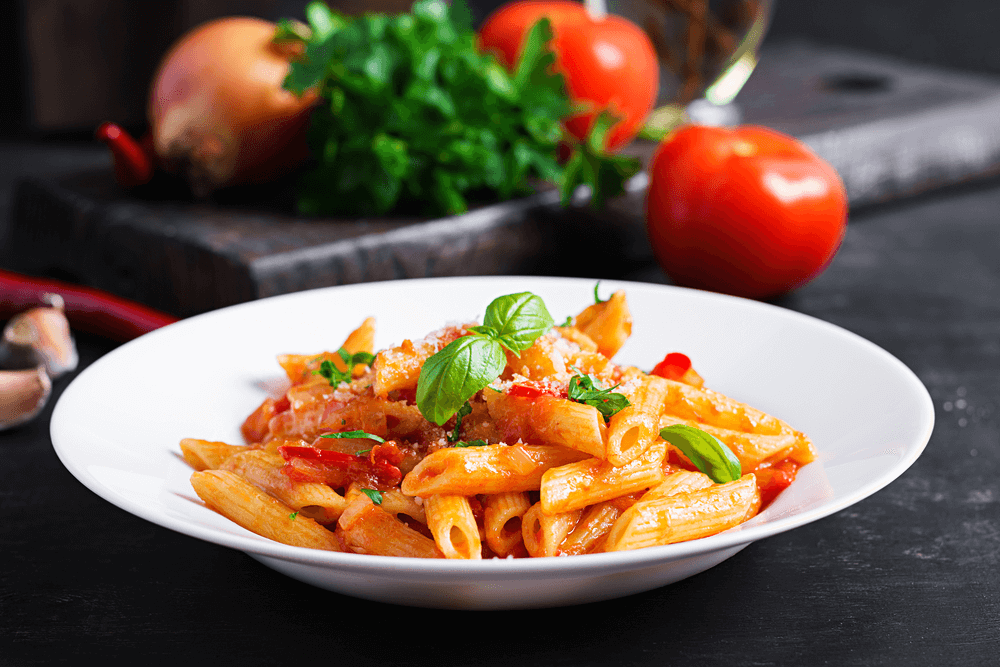 Irresistible Penne Arrabbiata
Pasta as it should be: flavorful, tempting, scrumptious and healthy!
INGREDIENTS:
FOR PASTA
• Water
• 1 tbsp salt
• 10 oz. Originz Organic Penne Rigate Pasta
FOR SAUCE
• 2 tbsp Originz Organic Extra Virgin Olive Oil
• 4 cloves minced garlic
• 2 tsp crushed red pepper flake
• 3 tbsp Originz Organic Tomato Paste
• 28 oz. Originz Organic Chopped Tomatoes
• 3 pinches sea salt
• 2-3 tsp honey
COOKING INSTRUCTIONS

1. Bring a pot of salted water to a boil for the pasta.
2. Heat a saucepan over medium heat. Once hot, add olive oil, minced garlic,
and red pepper flake. Cook for 1 minute.
3. Add tomato paste and stir into the garlic and red pepper flake. Cook for 3 minutes.
4. Add tomatoes, salt, and honey. Cook, covered, for 25 minutes.
5. When the water in the pot boils, add the pasta, and stir. Cook according to the package instructions.
6. Put together the pasta and the sauce, and serve.