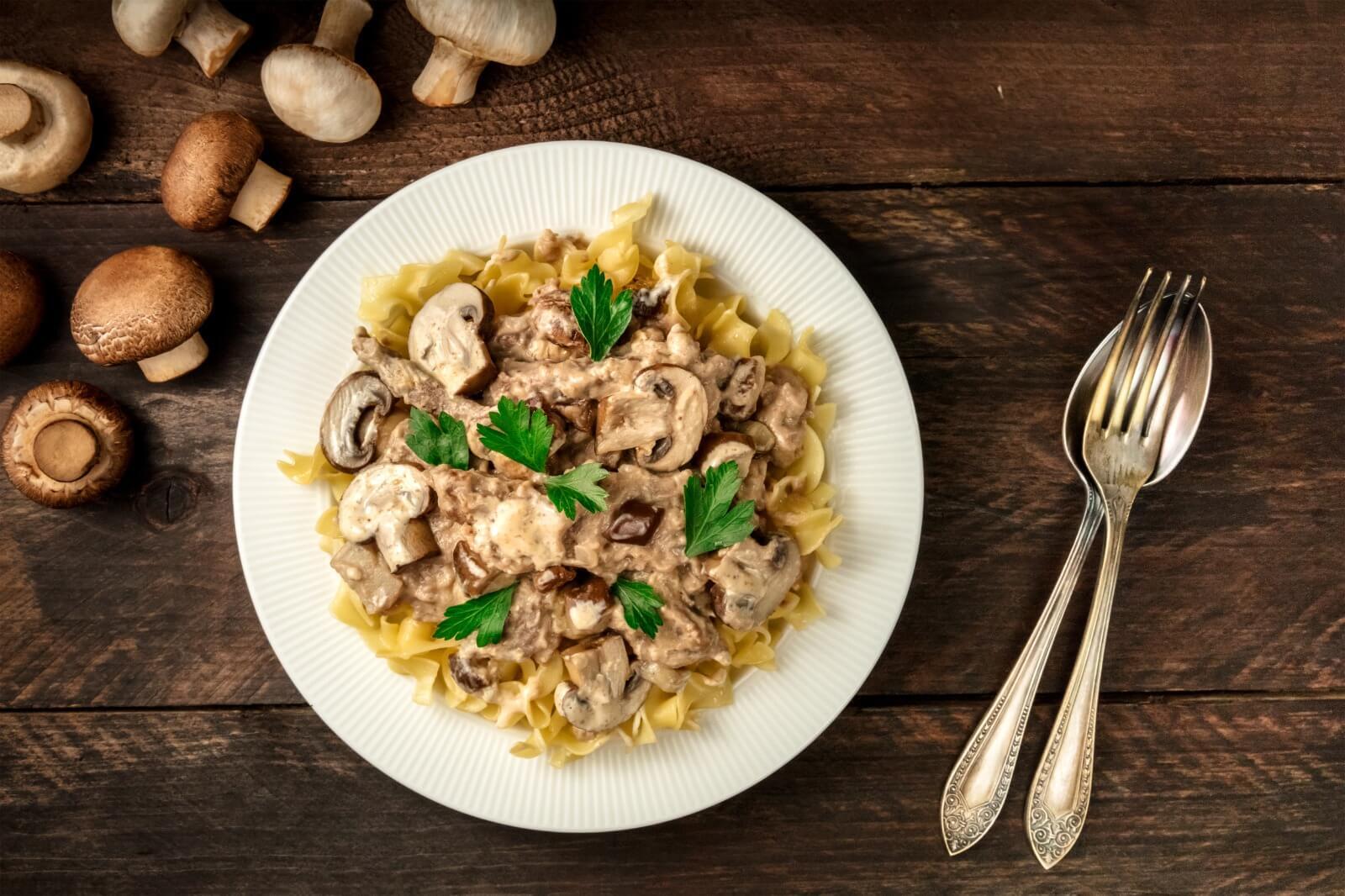 Yummy Pasta Mushroom Stroganoff
INGREDIENTS
• Originz Organic Fusilli - 1 cup
• Onion - 1
• Garlic cloves - 3
• Originz Organic Olive Oil - 1 tbsp
• Mushrooms - 300gms
• Soy sauce 1 tbsp
• Water - 180ml
• Originz Oat Milk - 180ml
• Onion powder - 1 tbsp
• Garlic powder - 1/2 tbsp
• Red chilli flakes - 1/2 tbsp
• Black pepper to taste - 1/2 tbsp
• Fresh parsley
• Salt
COOKING INSTRUCTIONS

1. Boil the water and add a pinch of salt and 1 table spoon olive oil to it. Add pasta. When pasta is cooked drain the water, transfer cooked pasta to a large colander and drain excess water.

2. Heat Originz olive oil in a skillet. Add chopped onions, minced garlic and chopped mushrooms. Add a pinch of salt. Sauté until soft. Add soy sauce, spices (Onion powder, Garlic powder, red chilli flakes and Black pepper), Originz oat milk and water, bring it to boil.
3. Mix the sauce and pasta well and garnish it with chopped parsley.