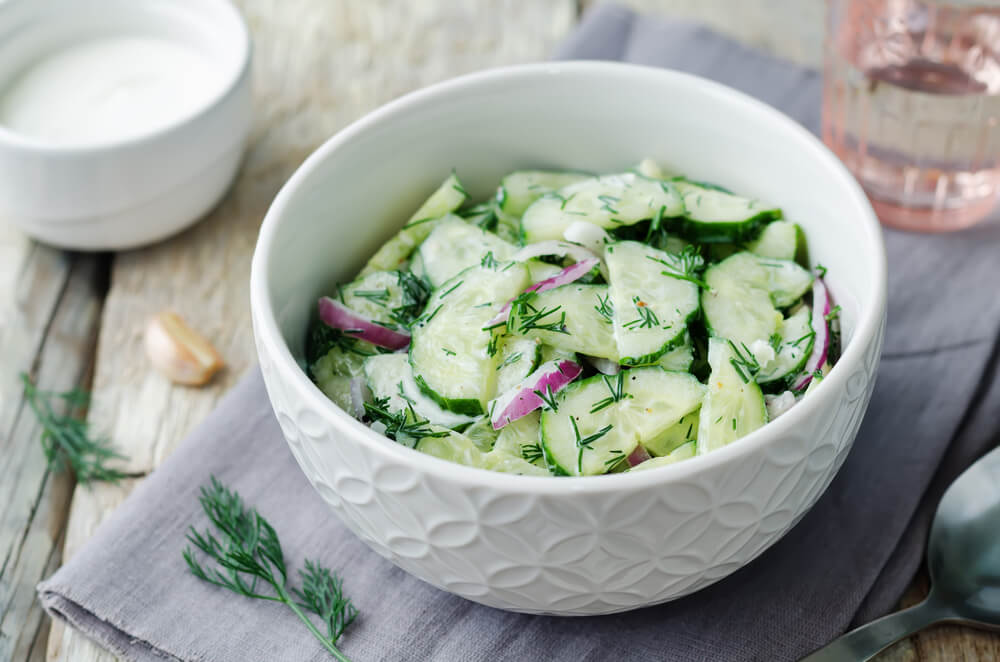 Cucumber Salad With Olive Oil Dressing
INGREDIENTS
• Originz organic olive oil – 1 1/2 tbsp
• Roasted almonds – 15 gm
• Roasted macadamia nuts – 15 gm
• Cucumber - 1
• Crushed black pepper – 1/2 tsp
• Red chilli flakes – 1/2 tsp
• Salt
• Lime juice – 1 tb spoon
COOKING INSTRUCTIONS

1. Crush the almonds and macadamia nuts to form coarse powder.
2. Remove the ends of cucumber. Cut the cucumber in half and then cut it into thin slices, move the slices to a mixing bowl.
3. In another small bowl, add Originz organic olive oil and lime juice, mix it well with a whisk.
4. Pour this mix over the sliced cucumbers and add crushed black pepper, red chilli flakes, crushed almonds and macadamia nuts.
5. Mix the ingredients well and season with salt.