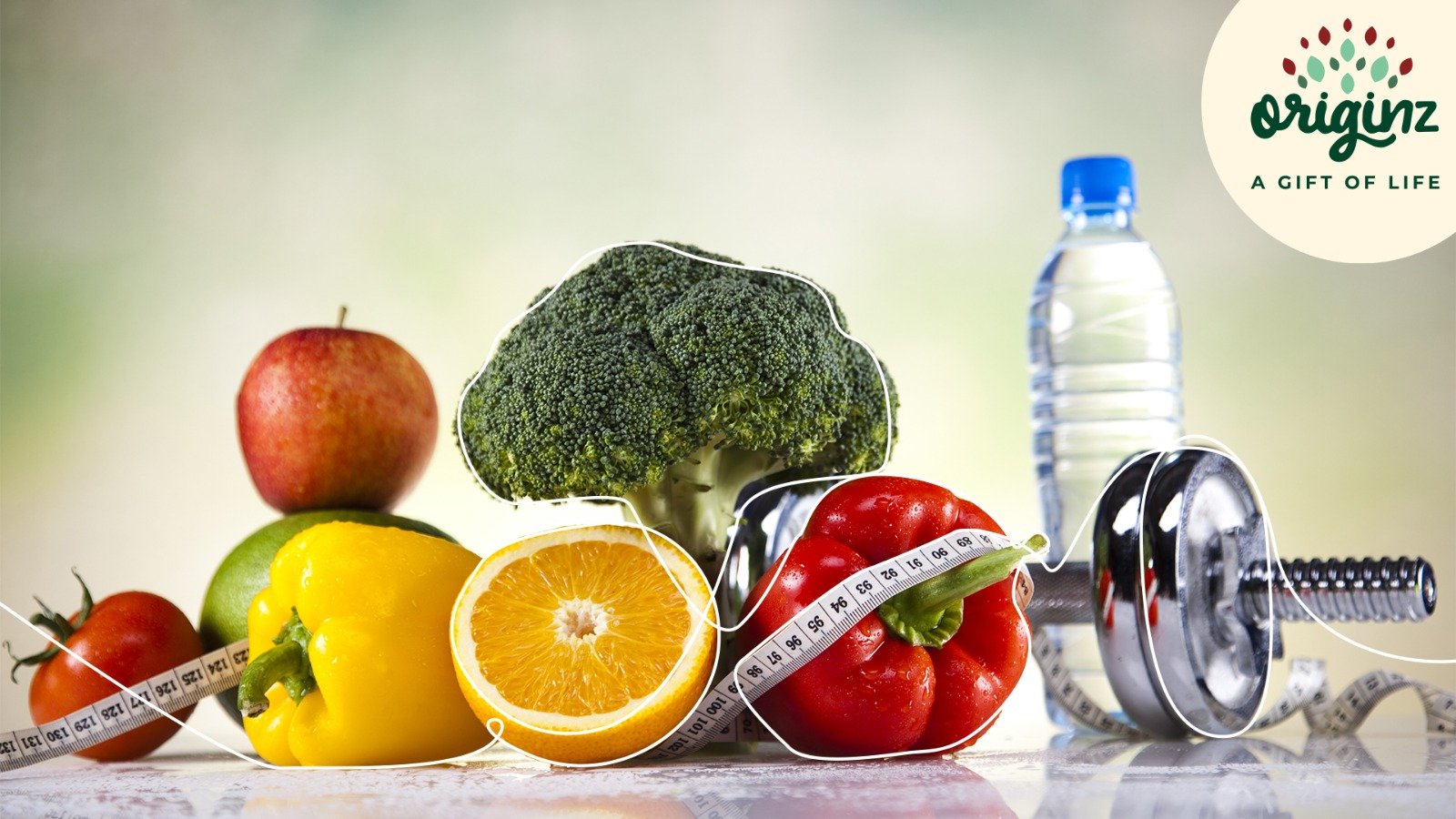 9 Tips to Build a Healthy Lifestyle
Maintaining a healthy lifestyle is essential to our overall health. It not only makes us feel better but also lowers our risk of chronic diseases and improves our quality of life. However, prioritising our health can be difficult with our bustling schedules and demanding habits. To help you on your way, here are some tips for a healthy lifestyle.
1. Eat a well-balanced diet:
The basis of a healthy lifestyle is a well-balanced diet. Consume various nutrient-dense foods, including fruits, vegetables, whole grains, lean meats, and healthy fats. Limit your intake of sugar, sodium, and processed meals. Remember that eating healthy is not about deprivation; it is about providing your body with the proper nutrition. Try and include healthy food products like organic beverages, purees, juices, fruits, and more.
2. Stay hydrated:
Water is essential for good health. Make it a point to drink plenty of water throughout the day. Hydration helps digestion, circulation, and brain function. Carry a reusable water bottle and aim to drink at least 8 glasses of water every day.
3. Engage in regular physical activity:
Physical activity is essential for both your physical and mental health. Find activities that you enjoy and incorporate them into your daily routine. Aim for at least 30 minutes of moderate-intensity activity most days of the week, whether walking, running, swimming, dancing, or participating in a sport. Regular exercise helps you maintain a healthy weight, develop your muscles and bones, and improve your mood.
4. Prioritise Sleep:
A good night's sleep is vital for optimum health. Each night, aim for 7-9 hours of quality sleep. Create a soothing evening routine and stick to a consistent sleep schedule. Avoid using electronic gadgets before bed and establish a relaxing sleeping environment. Adequate sleep improves cognitive function, emotions, and the immune system.
5. Manage stress effectively:
Chronic stress can be harmful to your health. Find healthy strategies to cope with stress, such as meditation, deep breathing techniques, yoga, or participating in hobbies you enjoy. Schedule time for relaxation and self-care. Seek aid from loved ones or a professional, if necessary.
6. Maintain a healthy weight:
Maintaining a healthy weight benefits overall health and lowers the risk of chronic diseases. Adopt good eating habits and regular physical activity to achieve and maintain a suitable weight for your body. Crash diets and extreme measures are not sustainable and might harm your health. Various organic foods can help in weight loss and management, like organic apple cider vinegar, penne rigate, olive oil, and more. Originz provides various organic meals range for people looking to shift toward healthy living.
7. Avoid tobacco consumption
Avoid smoking and using tobacco products. Smoking and tobacco use leads to various health concerns, including cancer, heart disease, and respiratory disorders. Quitting smoking is the best thing you can do for your health. Seek assistance from healthcare specialists or sign up for smoking cessation programs to assist you in quitting.
8. Maintain good hygiene:
Good hygiene is essential for preventing the spread of infections. Wash your hands with soap and water frequently before eating or preparing food. Brush and floss your teeth daily to maintain excellent dental hygiene. When sneezing or coughing, carefully cover your mouth and nose and dispose of tissues. Simple practices like these can go a long way toward protecting your health.
9. Cultivate a positive mindset:
A positive mindset is essential for leading a healthy lifestyle. Surround yourself with pleasant people and practice gratitude. Concentrate on self-care, acceptance, and love. Participate in activities that give you joy and fulfilment. Believe in your power to effect positive change, and enjoy your accomplishments.
Building an healthy lifestyle is an ongoing process that demands dedication and perseverance. By incorporating these tips to maintain good health into your daily routine, you'll be well on your way to living a healthy, full life. Remember that tiny changes lead to big improvements, so begin adopting these habits into your life today and reap the advantages for years.
FAQs
Q. How many glasses of water should I drink daily to live a healthy lifestyle?
You should drink at least 8 glasses of water daily to stay hydrated and promote your overall health.
Q. How long should you do moderate-intensity exercise for a healthy lifestyle?
Aim for at least 30 minutes of moderate-intensity exercise most days of the week to maintain a healthy lifestyle.
Q. How can I properly handle stress to maintain a healthy lifestyle?
Relaxation strategies such as meditation and deep breathing exercises, indulging in exciting hobbies or activities, getting support from loved ones, having a consistent sleep routine, and practising self-care are all effective stress management techniques.
Q. What are the advantages of maintaining a healthy weight?
Maintaining a healthy weight lowers the risk of chronic conditions like heart disease, type 2 diabetes, and some malignancies. It also boosts energy, improves mood, promotes healthy joints, and improves sleep quality. There are various ways to maintain a healthy lifestyle and weight, you can start with eating well, and getting enough exercise.
Q. How can I develop a positive attitude to promote a healthy lifestyle?
Developing a positive mindset entails surrounding yourself with positive influences, practising gratitude and self-acceptance, participating in activities that bring you joy and fulfilment, setting realistic goals, celebrating your progress, and seeking help from a therapist or counsellor, if necessary.
Further Read,