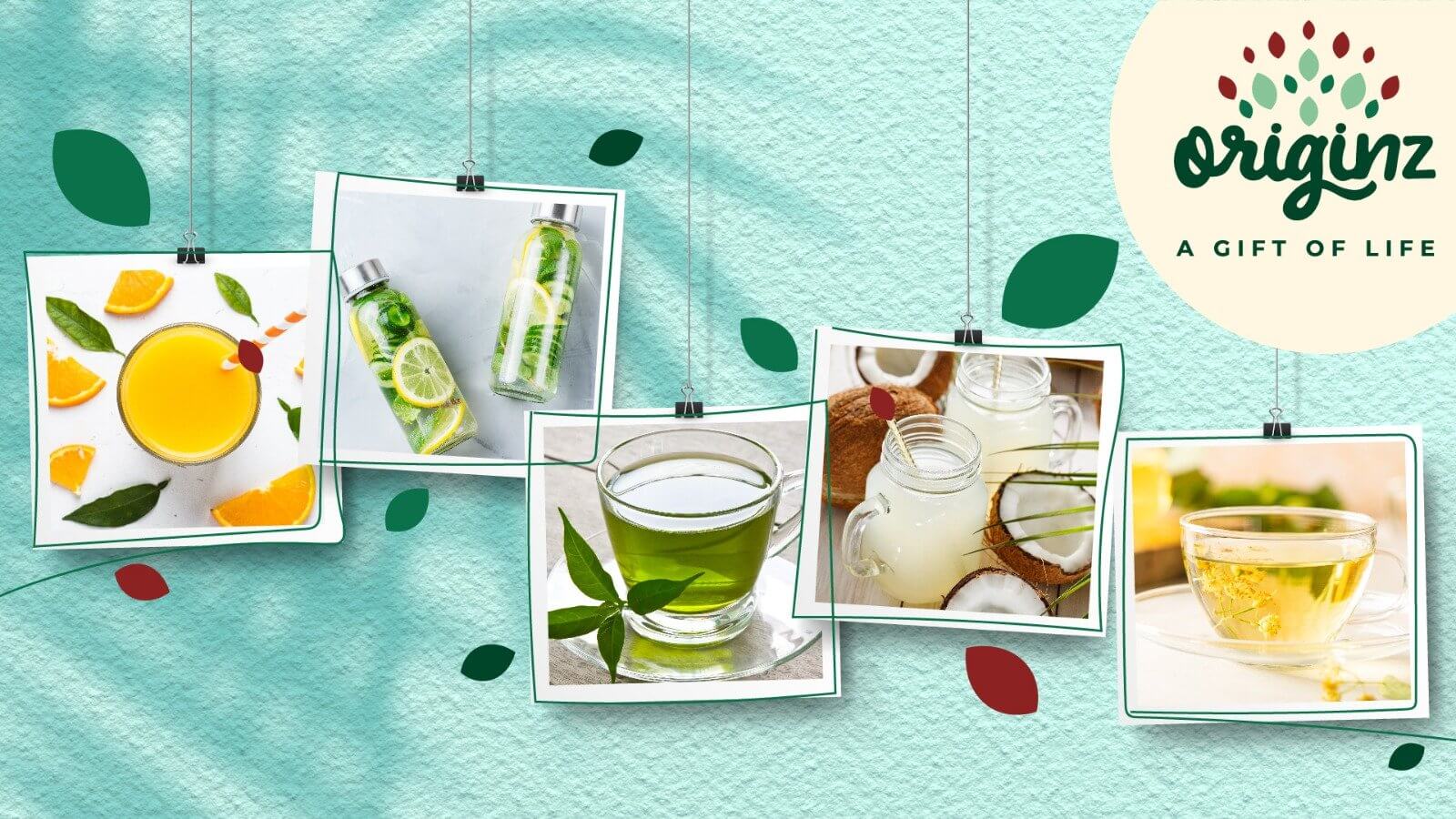 Top 5 Organic Beverages for Your Long Distance Travelling
Picture this: you're embarking on a thrilling long-distance journey, filled with new sights, cultures, and experiences. As you step into the realm of exploration, your heart races with excitement. But amidst the anticipation, it's crucial to remember that sustaining your body and mind is key to enjoying every step of the adventure. And what better way to fuel your wanderlust than with organic and natural beverages that provide a refreshing burst of energy?
Long gone are the days of artificial energy drinks and sugary sodas that leave you feeling depleted and drained. Embrace the healthier, more invigorating alternatives that will rejuvenate your body and mind on the road. These travel drinks will not only quench your thirst but also provide you with essential nutrients, ensuring you have the stamina and vitality to make the most of your journey.
We have carefully curated a list of travel drinks that embody the essence of nature's bounty. Starting off by 100% organic orange juice to hydrating coconut water to soothing herbal infusions and energizing organic green tea, we've got you covered. And for those seeking a touch of luxury, we even delve into the realm of homemade travel mocktails, made with organic ingredients to elevate your travel experience.
So, whether you're embarking on a cross-country road trip, jetting off to an exotic destination, or exploring hidden gems off the beaten path, make sure you have your travel drink of choice by your side. Let these organic beverages become your trusted companions, offering nourishment, hydration, and a burst of flavor throughout your long-distance travels.
Join us as we dive deeper into the world of nature-inspired goodness and uncover the top 5 organic beverages that will take your travel experience to new heights. Are you ready to embark on a journey of delicious exploration? Let's begin!
Organic Orange Juice: The Ultimate Travel Juice
When it comes to long-distance travel, organic orange juice is undoubtedly the king of all travel drinks. Bursting with vitamin C and antioxidants, this citrus elixir is a natural immune booster. It keeps your body hydrated while offering a tangy and refreshing taste that awakens your senses. Organic orange juice is free from harmful pesticides and synthetic additives, making it a healthier choice for your journey.
Whether you're driving or flying, carrying a bottle of organic orange juice is a convenient way to ensure you get your daily dose of essential nutrients. Sip on this golden nectar during your travel breaks to stay refreshed and energized. With its zesty flavor and nutritional benefits, organic orange juice truly deserves its place at the top of the travel juice list.
Hydrating Coconut Water: Nature's Refreshment
Another fantastic organic travel drink is hydrating coconut water. Packed with electrolytes and minerals, this natural beverage replenishes your body's fluids and prevents dehydration during long journeys. Coconut water is not only thirst-quenching but also helps in maintaining proper digestion and regulating blood pressure. Sip on this tropical delight to experience the authentic taste of the tropics while staying hydrated.
Green Tea: The Energizing Elixir
For those seeking a gentle yet revitalizing pick-me-up during their travels, organic green tea is an excellent choice. Packed with antioxidants, this soothing beverage enhances mental alertness and provides a natural energy boost. The unique combination of nature-inspired goodness and a mild caffeine kick makes organic green tea a perfect companion for long-distance journeys. Additionally, green tea aids digestion and promotes overall well-being.
Herbal Infusions: A Sip of Serenity
If you prefer a calming and therapeutic beverage, opt for herbal infusions such as chamomile or peppermint tea. These organic creations offer a myriad of health benefits, including stress relief, improved digestion, and enhanced sleep quality. Savor the soothing flavors and let the natural goodness of these herbal infusions accompany you on your long-distance travels.
Homemade Travel Mocktails: Mixology on the Go
Sometimes, a little indulgence is necessary to make your long-distance journey more enjoyable. Why not try creating your own travel mocktails using organic ingredients? Use organic fruits, herbs, and sparkling water to create refreshing beverages that keep you hydrated and add a touch of luxury to your travel experience. You can also experiment with flavors and add your own twist to popular drinks.
In addition to these organic beverages, it's crucial to pack some nutritious food for long-distance travel. Snack on organic nuts, dried fruits, and granola bars to keep your energy levels up throughout the journey. Also, don't forget to drink plenty of water alongside these organic beverages to stay well-hydrated.
As you reach the end of this exhilarating journey through the world of organic beverages for long-distance travel, it's time to pack your bags with enthusiasm and a newfound appreciation for the power of nature-inspired goodness. From the invigorating organic orange juice to hydrating coconut water, revitalizing green tea, soothing herbal infusions, and creative homemade travel mocktails, these nature-inspired drinks will be your loyal companions. Quench your thirst, nourish your body, and immerse yourself in the flavors of each destination. With every sip, you'll feel refreshed and ready to embrace the wonders of long-distance travel. So, pack your favorite travel drink, embark on your adventure, and let the magic of organic goodness accompany you every step of the way. Bon voyage!
Further Read,