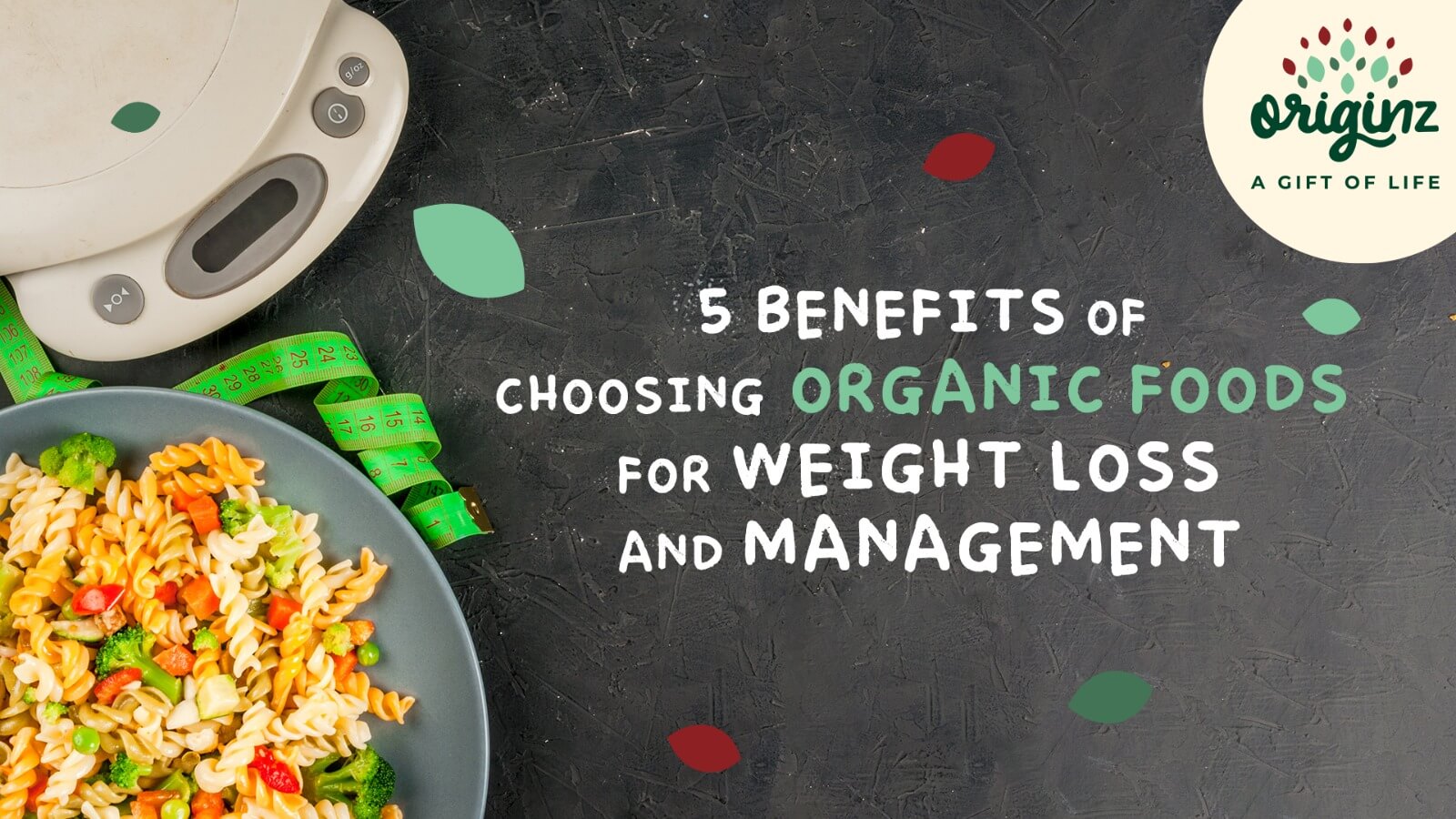 5 Benefits of Choosing Organic Foods for Weight Loss and Management
The world has never been the same since the introduction of fast-food chains and fizzy drinks. Unfortunately, the worst outcome is that junk food is easily accessible at every corner. And so, it's common to see health concerns and obesity issues starting from a young age.
No wonder everyone has been big on weight loss.
But there's another debate doing rounds in the food industry and among health-conscious individuals.
Can you use organic food for weight loss?
And is it okay to consume an all-organic diet to lose weight?
Some people claim organic food is overhyped and not worth it. But the claims mostly go back to the high prices.
And yet, barely anyone can deny that stores have started labeling separate sections 'organic' full of natural, edible products.
So, what's the connection between organic food and weight loss? And what are the health benefits of an organic diet?
Only one way to find out. And that's to read on.
5 Benefits of Consuming Organic Food for Weight Loss
People might say that working out is the best way to lose weight. But you can't achieve long-term results without altering your diet. And that's why creating a meal plan free of synthetic chemicals, pesticides, and other harmful ingredients is important.
Here's how organic food can help you get back into your ideal shape:
1. It Provides More Nutrition with Fewer Pesticides
You need energy to continue your day. And organic food contains healthy nutrients like Zinc, Magnesium, and Omega-3 fats.
Studies show that your body needs these nutrients to burn fat. And non-organic food contains them in lesser quantities.
Besides that, organic food is made with natural fertilizers and fewer pesticides than conventional produce. This makes them ideal for your body while providing the most benefits.
2. It's Rich in Fiber Content
Losing weight is not about keeping your body hungry for long periods. Instead, it's about consuming enough to keep your stomach full. And taking an organic diet for weight loss gives you that advantage. How?
Because organic food is rich in fiber, known for its fulfilling effect. For example, if you have Penne Rigate multigrain for lunch or dinner, you can cut down on your unhealthy binge eating and revert to a healthier diet.
3. Includes Healthy Carbohydrates
One of the benefits of using organic food for weight loss is the optimal amount of healthy carbohydrates they contain.
Now, you might think that conventional food has carbs, too. But the truth is that those foods have simple carbohydrates that do little to provide nutrition to your body. Not to mention that they digest quickly, making you feel empty in the stomach and craving more food.
Organically produced meat, grains, and other foods have complex carbohydrates. The carbohydrate components take longer to get digested, leaving you feeling full and sated.
4. Is High in Antioxidants
Antioxidants, like vitamins C and E, are vital for successful weight loss. And organic food is high on them.
These antioxidants help increase enzyme activity known to regulate fat metabolism. This leads to a fat breakdown in the body, ultimately contributing to losing weight.
5. Helps Balance Hormone Levels
The better your hormone levels, the better your chances of managing and maintaining an ideal body weight. By sticking to an organic diet, you can ensure that your body absorbs and burns fats appropriately. For example, you can use olive oil for weight loss. Make sure to use it in preparing your meals for healthy fats consumption.
What to Include in an Organic Diet for Weight Loss
Now that you know the connection between an organic diet and weight loss and its benefits, knowing what you can eat in meals is essential.
Don't worry. Eating organic food isn't only about the greens (although they comprise a vital part). Instead, you can focus on adding more fresh produce to your diet. For instance, eat fruits and veggies as they're linked to weight loss owing to their fiber and nutrient-rich qualities.
And if you're thinking about how much organic food needs to go into your diet, here goes:
According to experts, an average person must consume 4 to 6 cups of fruits and vegetables daily; the quantity can vary based on weight, lifestyle, and height.
As a rule of thumb, fill half your lunch and dinner with organic vegetables, beans, or multigrain. And you can eat fruits as snacks to achieve your weight loss goals faster.
Organic Weight Loss Drinks
to Include in Your Diet
Keeping yourself hydrated is the key to losing weight. However, you must include drinks promoting healthy weight loss – only water won't do it.
Studies show that green tea, coffee, and high-protein drinks decrease your hunger while boosting your metabolism. You can also incorporate an organic apple cider vinegar diet in between meals for enhanced effects.
The bottom line: more research is underway about the health benefits of organic diet for weight loss. But one thing is for sure – it's certainly not harmful. The bonus is that it contributes to a greener environment.
So, what's stopping you from moving on the right track on your weight
loss journey?
Further Read,