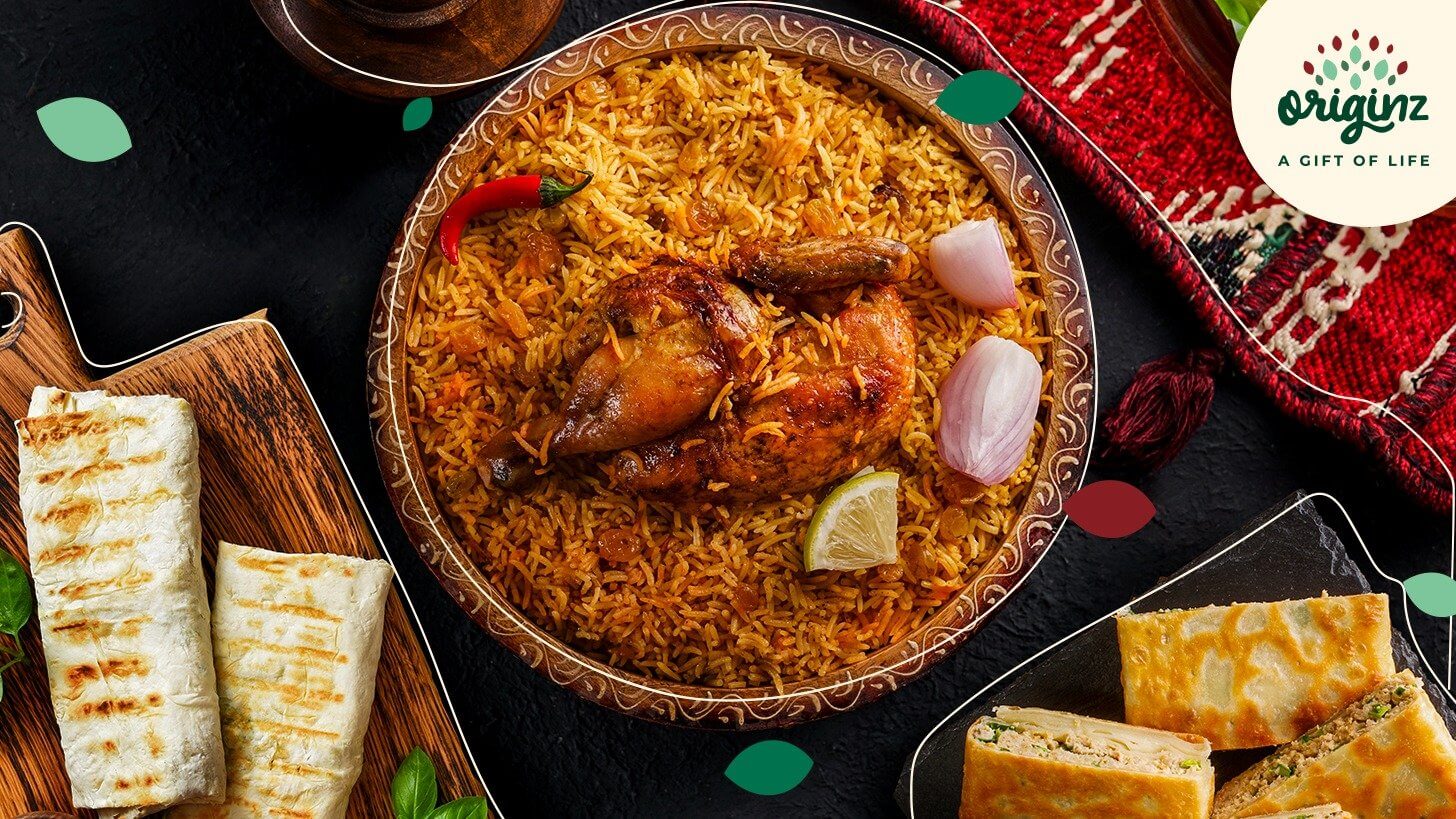 Top 5 Must-Try Food Dishes of Saudi Arabia
Saudi Arabia, a land rich in culture and heritage, is not only known for its majestic landscapes and historical sites but also for its delicious culinary traditions. Saudi food is a delightful blend of flavors and spices, reflecting the country's unique cultural influences. From aromatic spices to succulent meats, from wholesome and healthy food to mouthwatering desserts, Saudi Arabian cuisine has something to tantalize every taste bud. In this article, we present the top five must-try food dishes of Saudi Arabia that will take you on a gastronomic journey through this vibrant country.
From the bustling streets of Riyadh to the vibrant markets of Jeddah, the aromas of saffron, cardamom, and cumin fill the air, enticing passersby to indulge in the flavors that define the food of Saudi Arabia. In this article, we invite you to discover the top five must-try food dishes that have made Saudi Arabia a renowned culinary destination.
Kabsa: The National Dish of Saudi Arabia
Kabsa, the undisputed crown jewel of Saudi Arabian cuisine, reigns supreme as a fragrant and flavorful rice dish that graces the tables of every Saudi household. A culinary masterpiece in its own right, Kabsa harmoniously brings together long-grain rice, succulent meat (often chicken, lamb, or goat), and a symphony of aromatic spices like saffron, cinnamon, cardamom, and bay leaves. With every spoonful, the enchanting blend of flavors dances on your palate, inviting you to embark on a sensory journey that embodies the very essence of Saudi food. The dish's crowning glory comes in the form of toasted nuts and raisins, adding a delightful symphony of textures and a touch of sweetness. Prepare to succumb to the allure of this iconic Saudi dish and indulge in a culinary experience that will leave an indelible mark on your taste buds.
Mandi: A Traditional Delight
Mandi, another popular food of Saudi Arabia, is a true testament to the country's culinary heritage. This traditional dish features tender and juicy meat (usually lamb or chicken) cooked in a unique underground clay oven. The meat is marinated with a blend of spices and then slow-cooked until it becomes incredibly tender, absorbing all the flavors. The meat is served on a bed of fragrant long-grain rice, accompanied by a side of flavorful broth. The taste certainly does justice to the dish as Saudi Arabia's famous food. The combination of smoky flavors and aromatic spices makes Mandi an unforgettable experience for any food lover.
Mutabbaq: A Savory Pastry
If you're looking for a quick and delicious snack in Saudi Arabia, Mutabbaq should be on your list. This savory pastry is made by stuffing thin layers of dough with a delectable filling. The filling can vary, but a common choice is spiced minced meat mixed with onions, tomatoes, and aromatic herbs. The pastry is then folded into a triangle or square shape and either baked or deep-fried to perfection. Mutabbaq is a favorite among locals and visitors alike, thanks to its irresistible taste and convenient handheld form.
Jareesh: A Traditional Saudi Arabian Porridge
Jareesh is a unique Saudi dish that combines simplicity with remarkable flavor. This traditional porridge is made from cracked wheat that has been soaked, boiled, and then simmered until it reaches a creamy consistency. The dish is usually prepared with either chicken or lamb, giving it a rich and hearty taste. The addition of fragrant spices such as cinnamon, cardamom, and black lime enhances the flavors further. Jareesh is often enjoyed during special occasions and gatherings, representing the essence of Saudi Arabian hospitality.
Ful Medames: A Hearty Breakfast Option
For a traditional Saudi Arabian breakfast experience, try Ful Medames. This popular dish consists of cooked fava beans seasoned with garlic, lemon juice, and olive oil. It is typically served with warm flatbread, boiled eggs, and a side of fresh vegetables. Ful Medames is a nutritious and filling breakfast option, providing a perfect start to the day. It is often enjoyed with a cup of strong Arabic coffee, adding an extra kick to the flavors.
Embarking on a culinary adventure through the diverse flavors of Saudi Arabian cuisine is an experience that should not be missed. From the national dish of Kabsa to the savory delights of Mandi and Mutabbaq, Saudi Arabia's famous food dishes offer a tantalizing blend of aromatic spices and exquisite flavors. Whether you're indulging in the traditional Jareesh or starting your day with a hearty breakfast of Ful Medames, each dish presents a unique opportunity to savor the rich culinary heritage of Saudi Arabia.
So, don't miss the chance to immerse yourself in the vibrant tapestry of Saudi Arabian cuisine. Let the fragrant spices, succulent meats, and mouthwatering desserts transport your taste buds to a world of culinary delights. Whether you're a seasoned foodie or a curious traveler, exploring the top five must-try food dishes of Saudi Arabia promises an unforgettable gastronomic experience that will leave you craving for more. So, set out on this flavorful journey and discover the hidden treasures of Saudi food traditions.
Further Read,