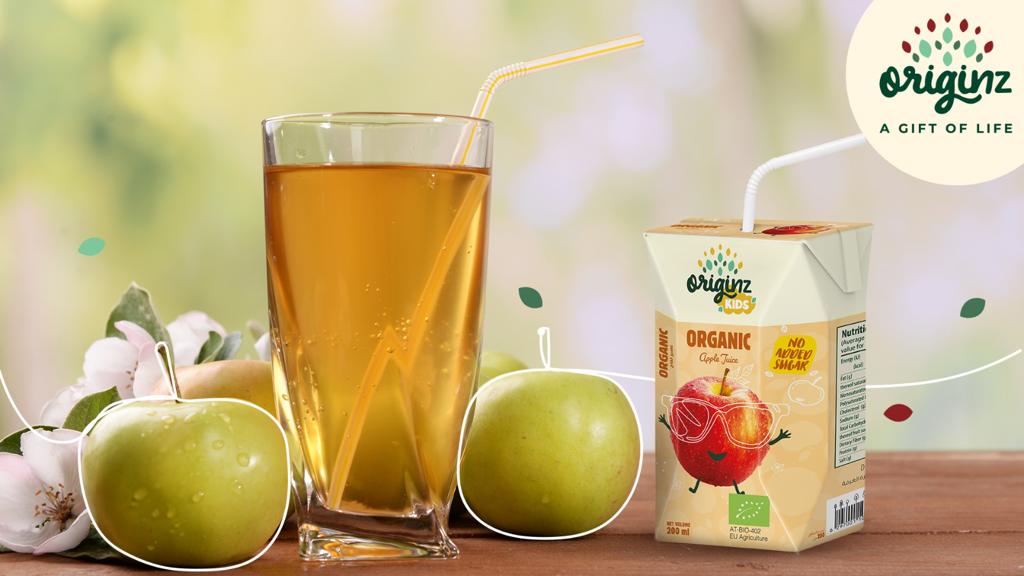 Keep It Fresh: Why Storing Apple Juice in the Refrigerator Is Crucial
Apple juice is a popular beverage worldwide due to its pleasantly refreshing flavour and several health benefits. Apple juice can be consumed in various ways, including freshly squeezed apple juice, mixed with some other beverages, or just store-bought fresh apple juice. On the other hand, one typical consumer issue is whether or not apple juice may go bad if not stored in the refrigerator. This is a more in-depth look at the subject in this blog post.
Types of Apple Juice
The juice obtained by pressing fresh apples is known as fresh apple juice. In most cases, the juice has not been pasteurized, so it preserves all of the natural nutrients and flavours found in the fruit. Freshly squeezed apple juice is often available in the refrigerated section of stores and supermarkets. This is because the juice is highly perishable and has a short shelf life if not preserved properly.

Squeezed apple juice is distinct from juice extracted using a juicer or press. This type of apple juice is frequently pasteurized, which means it has been heated to a temperature high enough to kill any bacteria or other pathogens that may be present. Freshly pressed apple juice is available in the refrigerator and on the shelves of the stores. However, once opened, storing the juice in the refrigerator is advisable to maintain its flavour and freshness.
Cold-pressed apple juice is typically made using hydraulic presses. Instead of using heat, these presses use pressure to extract juice from the fruit. This type of juice is often unpasteurized, which means it retains all of the natural nutrients and enzymes found in the fruit from which it was prepared. Cold-pressed apple juice has a shorter shelf life than pasteurized juice and is thus sold in the refrigerator section.
Apples used in the preparation of organic apple juice are grown without the use of any synthetic pesticides or fertilizers. Pasteurization is often used to ensure the quality and safety of this type of juice. Organic apple juice can be found both in the refrigerated section and on shelves of stores. However, once opened, storing the juice in the refrigerator is advisable to keep its flavour and freshness. Many organic apple juices are available in the market, like originz apple juice, and more.
Unrefrigerated Apple Juice: Reasons to Go Bad
Does apple juice go bad if it is not kept in the refrigerator? The right answer is "yes." Unrefrigerated apple juice, especially if not pasteurized, can spoil quickly. The juice may be cloudy and discoloured, become carbonated, or develop a sour or disagreeable taste. This happens due to bacteria and yeast in the juice, both of which can cause fermentation.
Fermentation is a natural process in which bacteria and yeast consume the sugars in the juice to produce alcohol and other byproducts. This occurs when bacteria and yeast devour the carbohydrates.
Fermentation is favourable in some liquids, such as wine or beer; however, fermentation is not ideal for apple juice. Fermented apple juice can create alcohol and is a possible health danger, especially for young children and individuals who should not drink any kind of alcoholic drink.
As a result, whether the apple juice is fresh, squeezed apple juice, cold-pressed apple juice, or organic apple juice, it is best to keep it in the refrigerator. The purity and freshness of the juice can be preserved by storing it in the refrigerator, which will slow the growth of any bacteria or yeast that may be present. Drinking the juice within a few days of opening is also advised to guarantee that it is both safe and of high quality.
When we compare apple juice to other juices like orange juice, it has a substantially longer shelf life. This is due to the fact that orange juice has a lower pH than apple juice, making it more acidic and less welcoming to bacteria and yeast. On the other hand, apple juice has a higher pH than orange juice.
To wrap up, if apple juice is not refrigerated, bacteria and yeast can quickly grow in it, creating fermentation and a bad flavour. If the juice is not properly preserved, this might happen extremely quickly. After opening, apple juice should be refrigerated and used within a few days at most. This ensures that the juice retains its purity and freshness. Even while orange juice has a longer shelf life than apple juice, it is still best to keep juices refrigerated once opened. The safety and quality of any juice can be increased by following the appropriate storage and consumption practices.
Further Read,