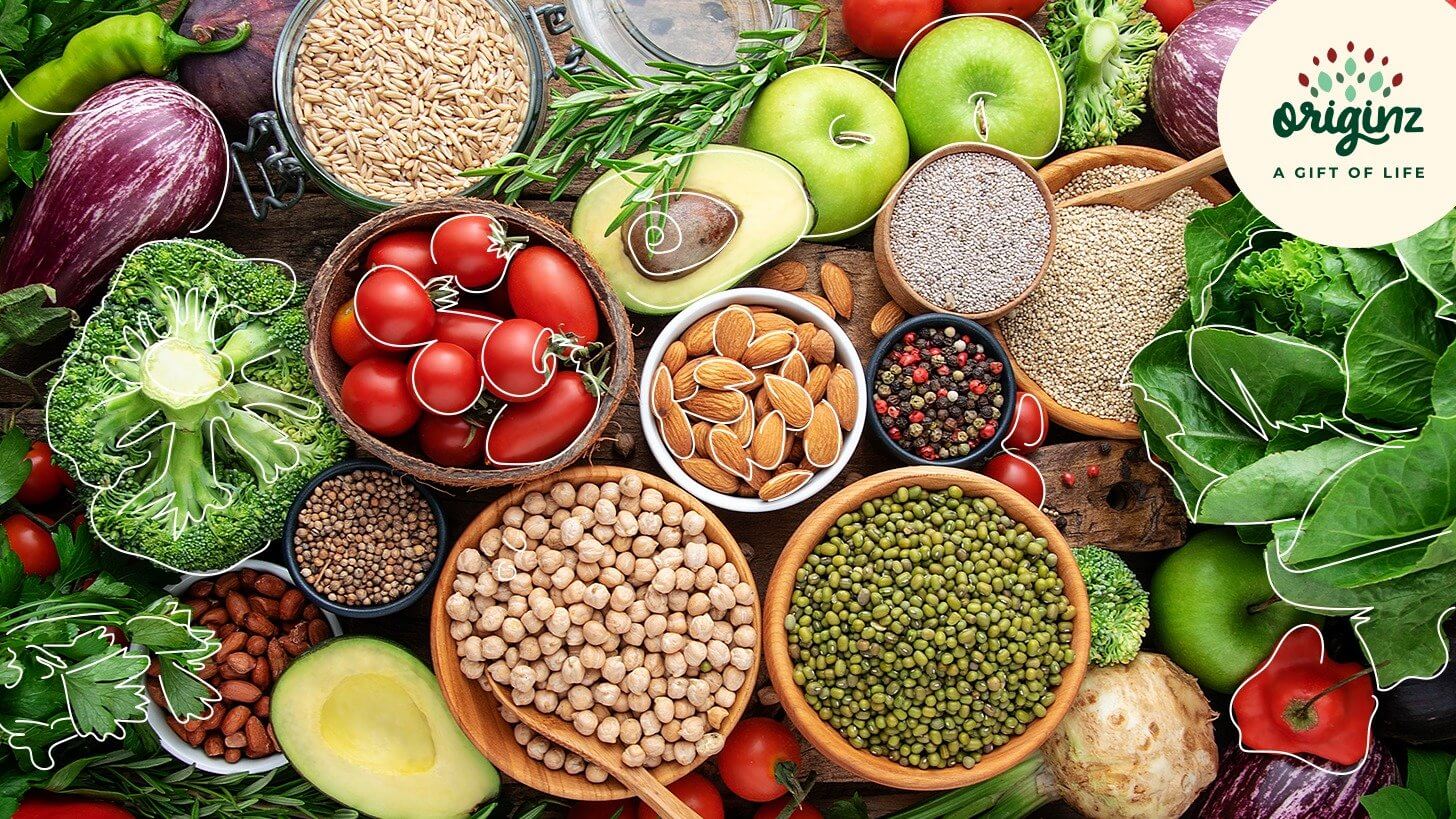 11 Simple Tips to Make Your Diet Healthier
You are what you eat.

To become an active person, you must have the greatest wealth of health. And to claim good health, you must focus on a nutritious diet.

Because a healthy diet leads to a healthy and happy life.

The challenge is maintaining a healthy diet for a busy lifestyle. But worry not, as we have you covered with the best healthy eating tips you can find online.

If you're looking for simple healthy food tips and eating habits, this blog is for you.

So, let's learn the top 11 healthy diet suggestions and tips for maintaining a healthy diet.

Simple Tips for Healthy Diet



1. Eat Fiber
Fibrous foods help in digestion and bowel movement while preventing constipation.
Fiber contains low calories but fulfills your appetite. Some fibrous foods to include in your healthy eating tips sheet are:
● Fruits
● Vegetables
● Seeds
● Multigrain food
2. Avoid Sugary Food
White sugar is also known as white poison. Sugars provide only empty calories with zero nutrients.
Besides, sugar causes stress and obesity, leading to life-threatening conditions that have to do with heart health. Therefore, try and consume as little sugar as possible.
3. Eat Fish
Fish is an excellent source of vitamin D and B2, Omega-3 fatty acids, and minerals like calcium, iron, phosphorous, zinc, iodine, and magnesium. And that's why experts highly recommend it when offering diet food tips.
4.

Use Dairy Products
Dairy products include milk, cheese, yogurt, butter, and cream. They are essential for calcium.
Using dairy products strengthens your bones and muscles while keeping your vision and skin healthy.
5.

Take Proteins
Legumes, eggs, lean meat, soy products, and nut are full of proteins. These foods also have less added sugars, sodium, cholesterol, and saturated and Trans fats.
In addition, proteinaceous foods benefit the immune system and the growth of nails and hair.
If you're conscious of your weight, you must include protein in your diet as they add to your lean mass and improve muscle health.
6.

Eliminate Alcohol
Alcoholic drinks are the worst enemy of a healthy life. They eat away at your health like a termite eats away at wood.
According to the International Agency for Research on Cancer, alcoholic drinks are carcinogenic. Not only are they toxic to the heart, but also severely damage the digestive system. So, it's crucial to cut down on alcohol and consume healthier alternatives.
7.

Reduce Processed Food Intake
Processed food is any food altered during its preparation. This alteration leads to more calories but less nutritional value. That's why you must prefer natural and fresh food over processed food.
Remember that processed foods can cause severe health issues because they're high in sugar and salt.
8.

Stay Hydrated
Water is the main source of life. It not only quenches your thirst but also helps with important activities, such as transporting nutrients and oxygen, flushing body waste, and regulating body temperature.
It also acts as a shock absorber for the spinal cord and human brain.
It's essential to drink a minimum of 2 liters of water daily.
You can also stay hydrated by switching to organic products like oat beverage that contains plant-based ingredients, sourced naturally.
Originz soya beverage is another must-have breakfast beverage to start your day the right way.
9.

Use Fresh Fruits and Vegetables
Fresh vegetables and fruits are a basic source of vitamins and minerals for the development of the human body.
They help hydrate your body while fulfilling your water intake requirement, as water is the main content, especially in fruits.
Besides, fruits and vegetables contain fiber in high quantities. So, you must include fresh fruits and vegetables in your daily diet tips.
10.

Do Not Skip Breakfast
Breakfast is the most important meal of the day. Many people skip this meal, but it's essential to maintain a healthy diet for a busy lifestyle.
For people short on time to cook breakfasts and meals, strained tomato sauce can be a great addition as it takes less time to prepare your meals.
11.

Avoid Binge Eating
Binge eating is an unhealthy habit. People who binge eat tend to overeat. Consequently, it increases your weight, often leading to obesity.
It's also important to watch what you eat. So, if you find yourself hungry in between meals, you can always consume healthy snacks like nuts and fruits.
Always remember: your health cannot be bought. You have to earn it.
Most importantly, eating healthy food is not enough if you're not focusing on the time you eat.
What Is the Best Time for Meals?



→ Have breakfast within thirty minutes of waking up.
→ Have lunch four hours after your breakfast.
→ Have dinner four hours after lunch.

When suggesting healthy food tips, experts recommend splitting the three meals into portions at two or three-hour intervals. This method is fast gaining worldwide popularity, with people using it to lose weight, too.

So, follow the daily diet tips mentioned in this blog, and nothing can stop you from becoming the healthier self you deserve to be.
Further Read ,