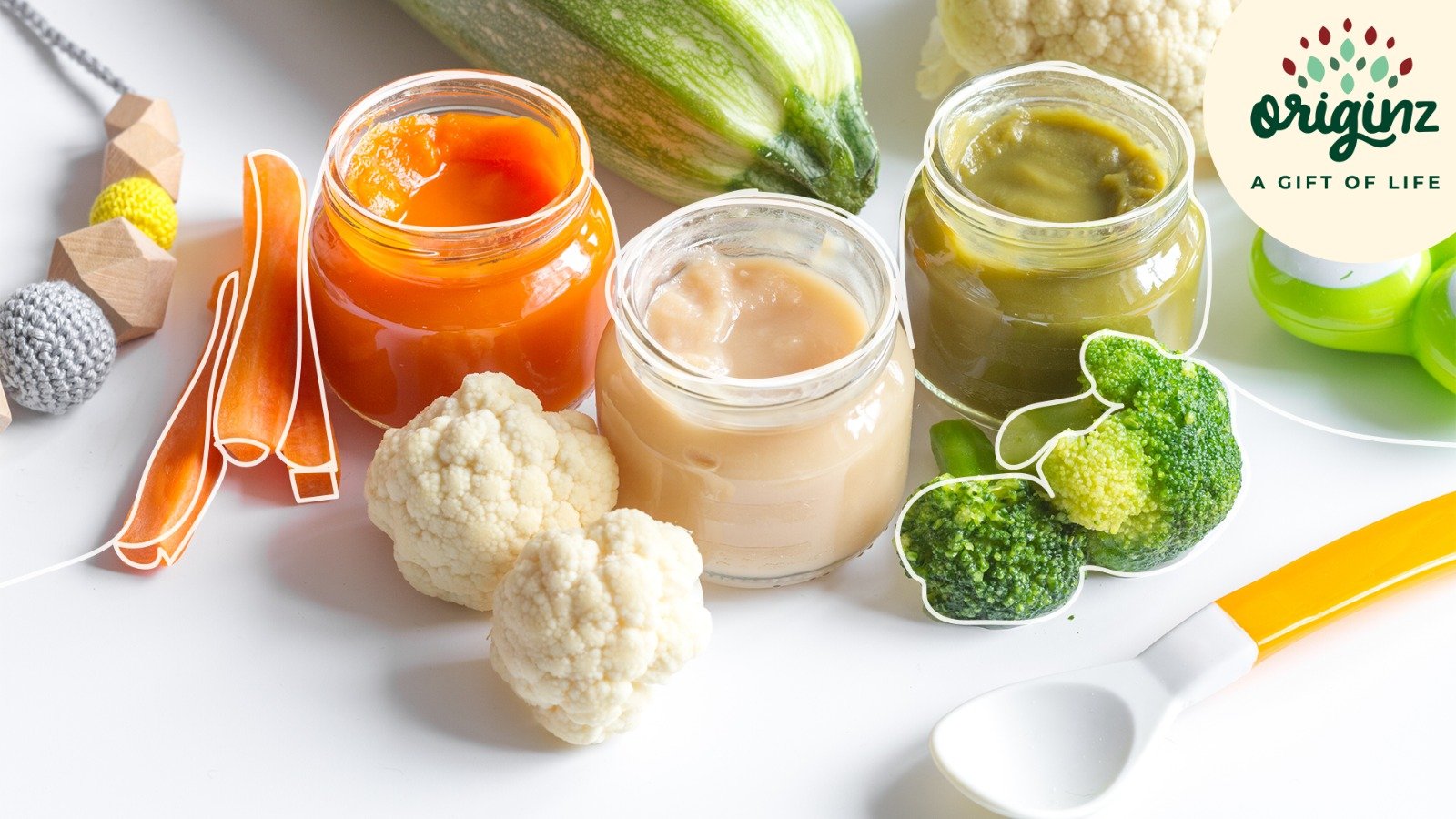 Reasons Why You Should Feed Your Baby Organic Food
For the first 4 to 6 months of her life, your baby has been content with breast milk or formula. But now, there are some clear signs to indicate that she is ready for solid food. For one, she's beginning to show an active interest in what you're eating. She's also gradually losing her natural reflex to push food out of her mouth with her tongue. There are other signs, too: she seems to be hungry more frequently, and she's even started to mimic a chewing motion.
Talk to your pediatrician first to ascertain if the time is right to introduce your baby to solid foods. If the answer is yes, it's time to start thinking about what type of food you should feed your baby. You might also want to chalk up a feeding guide for newborn babies in consultation with your pediatrician.
While the markets might be flooded with conventional baby foods, you are not exactly sure if they qualify as natural, safe, and healthy. After all, as a parent, you want nothing but the very best for your child.
Organic food addresses many of your pressing concerns, and it's an option that you should definitely consider for your baby.

Here's why:
They're chemical-free
Organic food is made from ingredients that are grown without the use of synthetic chemicals and fertilizers, which can negatively impact your baby's health. By choosing organic food, you are eliminating the risk of exposure to harmful chemicals and toxins.
They're non-GMO
GMO foods are produced using genetically engineered techniques in order to give them new traits and characteristics or to develop resistance against pests. If you're unsure about GMO foods when it comes to your baby's diet, organic foods are definitely the way to go, as they are made from GMO-free ingredients.
They have a better Nutrition Profile
Organic ingredients are grown in nutrient-rich soil that is free from synthetic additives. This affords them higher nutritional value – especially for babies who need optimal nutrition for their growth and development.
They contain nothing artificial
Conventional foods tend to contain artificial colors, flavors, and preservatives. These are done both to make these foods more desirable and to increase their shelf life. While these are definitely unwanted when it comes to your baby's nutrition, they could even contribute to hyperactivity in children.
They reduce antibiotic and hormone exposure.
Organic farming prohibits the use of antibiotics and hormones in animal feed. By turning to organic dairy products, you can reduce your baby's exposure to such substances, which may have a negative effect on their health.
They promote better mental health.
Studies indicate a direct correlation between diet and disease. The risks for ADD, depression, and poor concentration later in life can be lowered with a diet that includes organic food.
They're likely to appeal to your baby's taste buds
The first few years are crucial in the development of your toddler's palate and taste preferences. Many people find that organic food tends to taste better than conventional food, given they are harvested at peak ripeness. Switching to organic food can be a great way to expose your baby to a diverse and complex world of flavors.
They're allergen-conscious
Certain food groups, including milk, nuts, and soya, are known to trigger allergies in babies. Manufacturers of organic food tend to limit the use of such allergy-inducing ingredients or, at the very least, call them out clearly.
7 Organic infant food ideas for concerned moms
When introducing solid foods to your baby, it's important to prioritize their health and nutrition. Follow a feeding guide for newborn babies that includes a variety of organic fruits, vegetables, and grains to ensure that your baby is getting the best possible start to the journey of their solid food. Also, incorporating the best infant cereal (organic) into your baby's diet is a great way to introduce them to nutrient-rich grains – in a safe and healthy manner.
Puréed fruits and vegetables
Purées made from organic fruits and vegetables make for a nutritious 6-month baby food packed with essential vitamins and minerals. You could try the natural apple purée, banana strawberry purée, organic carrot apricot pumpkin purée, and the apple kiwi spinach purée.
Baby brown rice cereal
This is ideal food at 4 months. It's also among the best infant cereal (organic) because it's less allergenic and easily digestible. Mixing it to a fairly thin texture will allow your baby to smoothly transition from an all-liquid diet to a more solid one.
Homemade soup
Purée organic veggies like carrots, sweet potatoes, and zucchini with homemade chicken or vegetable broth to create a wholesome and flavorsome soup.
Beets and blueberry mash
As colorful as it's healthy, this one's a nutritious combination of antioxidants, vitamins, and fiber and should feature on any list of infant breakfast ideas.
Yogurt
The plain organic variety of yogurt is a rich source of protein, calcium, and probiotics for your little one. You can mix it with puréed fruit to raise the flavor quotient.
Whole grain cereals
Organic whole-grain cereals like quinoa, oatmeal, etc., are a great source of fiber for your baby. Mixing mashed avocado and diced sweet potatoes with cooked quinoa makes for a nutritious 10-month-old baby food packed with healthy fats and protein.
Eggs
Organic eggs are a rich source of protein and healthy fat, making them an excellent choice for infant food. You can feed your baby puréed hardboiled eggs or scrambled egg as a first food. (You may have to add some formula to get the desired level of consistency in the purée.)
A good practice would be introducing new foods one at a time, closely observing your baby's reaction to each new item. If you notice any signs of an allergic reaction, stop feeding the food immediately and contact your pediatrician.
Also, if you are operating on a budget, there are ways to save on costs while still embracing organic. One way is to buy only select organic ingredients and combine them with homemade food(s). The other is to start with small servings, depending on your baby's hunger levels and mood, and safely store the rest for later. This will also help you reduce unnecessary food wastage.
Keep these tips in mind as you enter the world of organic goodness. Happy parenting!
Further Read,