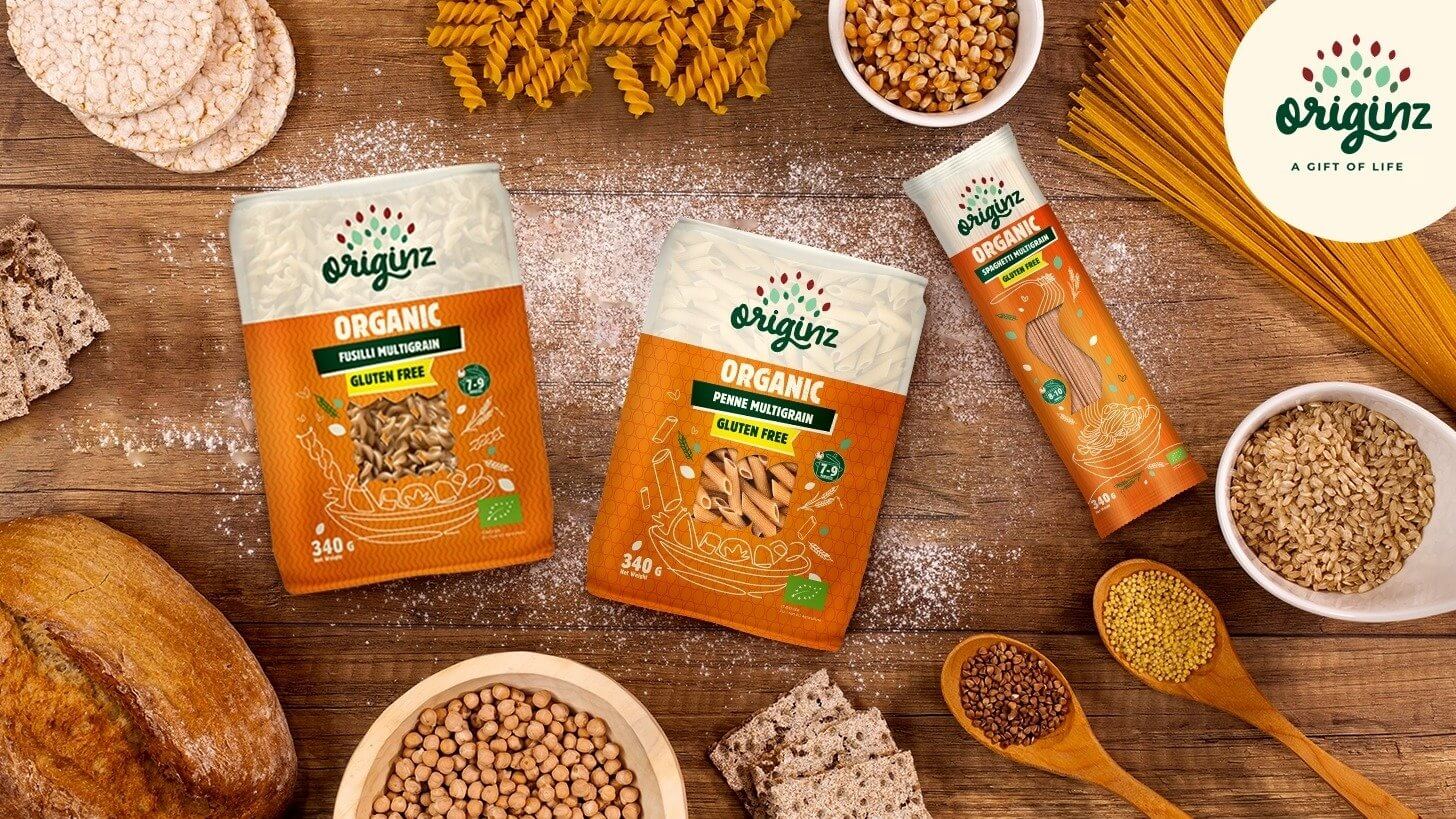 6 Interesting Ways to Add Multigrain Twist to Your Diet
What would you choose if you had to choose between healthy and skinny?
The majority would go for skinny because our society has made skinny the new standard for health. And yet, few realize that being healthy is not synonymous with having a prim body.
Because are you sure you're taking the proper nutrients in your diet? And do your meals include sufficient whole grains to tick the health indicator?
Here's an eye-opener – that scrumptious extra cheesy burger had next to no amount of grains in it.
It will probably be this way in the next meal and the next. And so, it's time to add a multigrain twist to your diet, whether by eating Spaghetti Multigrain, or any other pasta dish – the choice will be yours.
Multigrain combine of two or more whole grains, like wheat, rice, corn, barley, oats, and flax seeds.
Why Include a Multigrain Twist?
You have every right to ask. And we have several reasons to make this blog the decision-maker shaping your healthy eating journey.
So, let's find out what whole grains do for your body that no junk can. And after that, we'll shed light on the six interesting ways to make your meals as flavorful as possible with healthy multigrain food.
Multigrain Is an Excellent Source of Fiber
Whole grains are rich in healthy nutrients like vitamins, proteins, and minerals. But the best nutrient they contain is fiber – something the body needs to maintain blood pressure, reduce hypertension, and control obesity.
The fiber in multigrain also helps with constipation, a common digestive problem.
Multigrain Reduces the Risk of Heart Disease
When you consume multigrain food, it automatically reduces the risk factors for cardiovascular diseases. In addition, because whole grains contain zero fat, you can live to your optimal health.
Multigrain Lessens the Risk of Diabetes
Eating food made from whole grains lowers the risk of diabetes. This is because multigrain prevents starch digestion (slow digestion of starch leads to insulin resistance which causes diabetes)
Multigrain Helps in Weight Management
Eating multigrain food is the best option if you're conscious about your weight and want to lose it successfully. Not only does it help reduce your weight, but it also gives a sense of fulfilment from eating fibrous foods.
6 Ways to Add Multigrain Twist to Your Diet
1. Use Multigrain in Desserts
If you're a dessert lover, you're bound to use normal, all-purpose flour for baking. However, white flour can be harmful as it's high in gluten.
Besides, for gluten-resistant individuals, using all-purpose flour is not an option. But it doesn't mean you should sacrifice your love for sugary treats. Instead, you can use whole grains to make gluten-free multigrain food.
2. Have Multigrains as Snacks
There's no better way to have snacks than at teatime. But be sure to add a multigrain twist to whatever you eat.
The best way is to use multigrain flour in whatever you prepare. From garlic bread to crepes and chips, there's no end to the snacks you can try.
3. Include Multigrain as a Side Dish
If you love eating rice, it can be hard to give up on that to lose weight. But to go the healthy route, you must think of alternatives. And why not if you can eat healthy multigrain food to curb your cravings?
So, you can always include organic food made of cereal as a side dish to enjoy with your regular ones. For example, try Fusilli Multigrain the next time you feel those hunger pangs. Made of quinoa, buckwheat, corn, and rice, it's best for people with Celiac disease and those on a weight loss journey.
4. Eat Multigrain Pizza
That delicious cheese pizza you just had will do more harm than good. So, why not add a multigrain twist to your diet?
Next time you bake, use multigrain flour to prepare the dough. And it won't hurt either to wave those cheese toppings goodbye. ;)
5. Go Organic with Multigrain Pasta
Pasta is a staple food that makes for a wholesome and satisfying meal.
Whether you have it for lunch or dinner, you can choose Penne Rigate Multigrain to enjoy organic, gluten-free multigrain food without giving up on flavor.
6. Try Multigrain in Breakfast
Breakfast is the most important meal of the day. Needless to say, you've got to start it the right way. So, with options like crepes, waffles, and pancakes, you can prepare a meal that keeps you full till noon
Here as well, multigrain can work wonders. For example, you can use multigrain flour to make vegetable pancakes or crepes filled with mashed potatoes. And if you're a waffle fanatic, take delight in knowing that your waffles will taste the same with a multigrain twist.
Though these are only six ways to include multigrain in your diet, there are several others you can try yourself at home.
The aim is to eat healthy, organic, and gluten-free multigrain food so that you can savor the gift of nature in its true essence.
Further Read,