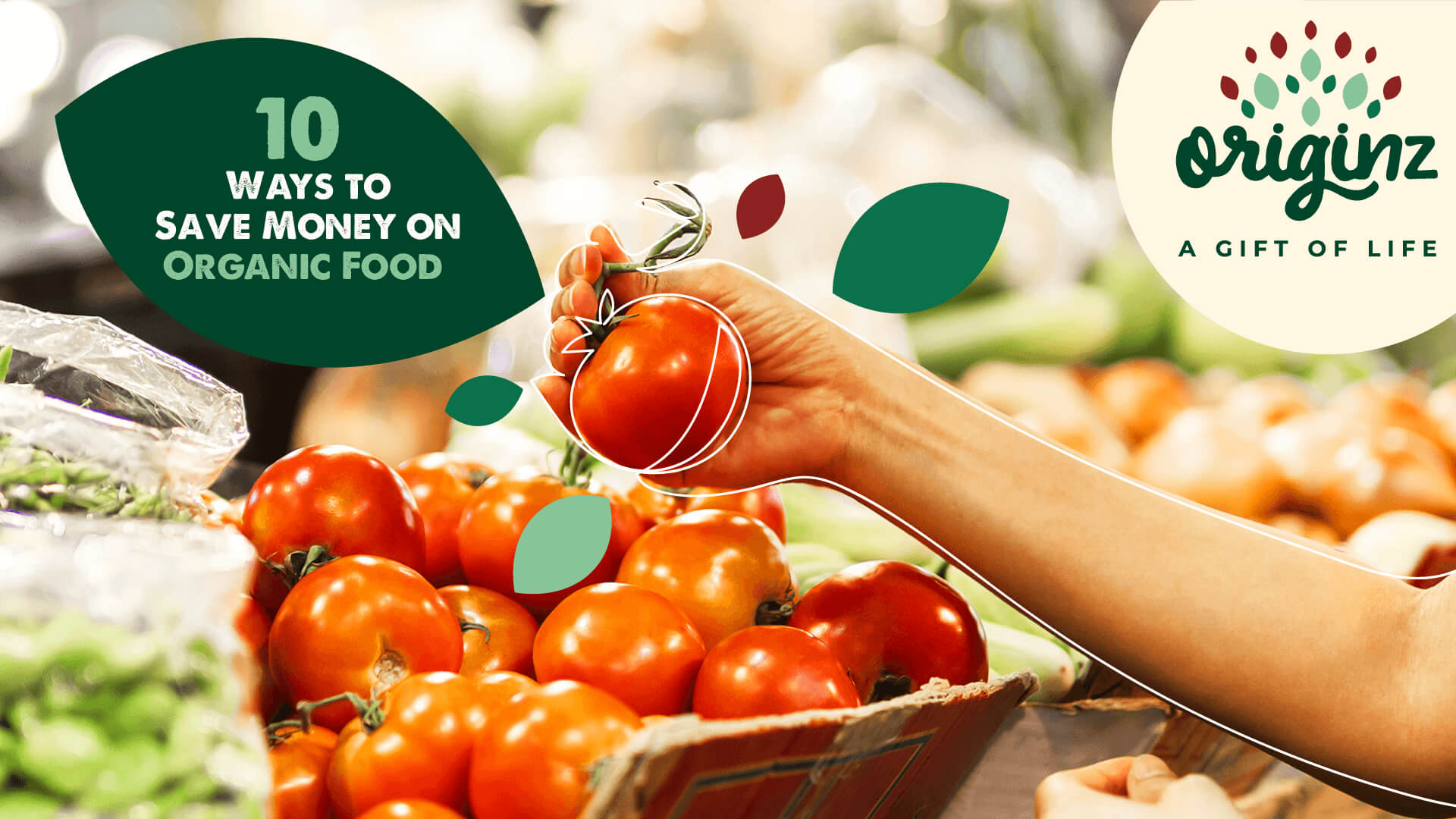 10 Ways to Save Money on Organic Food
We've all been there in the supermarket, looking at the options for fruit or olive oil or some other staple and seeing that the one labelled 'organic' costs more than the generic processed alternative. 'That's a shame,' we might think. 'I would love to buy this organic olive oil, but I just don't have the budget for this at the moment.' Many people could be forgiven for choosing the less expensive option, but what if we told you that there are ways to make shopping for organic food a lot more budget-friendly? Here are ten ways that you can save money when shopping for organic food.
Shop at Local Markets:
Local markets, including farmers' markets and traditional souks, often feature organic produce from nearby farms. Buying from local producers can be more budget-friendly because it eliminates the cost of shipping food long distances. Additionally, many local farmers are turning to sustainable and organic farming practices, offering you fresh, high-quality organic products at competitive prices. Talking to local farmers can also allow you to build a connection with the people who grow your food.
Buy in Bulk:
Buying organic staples in bulk can lead to significant savings over time. Items like organic rice, beans, lentils, pasta, and oats can be stored for a long time, making bulk purchases a cost-effective choice. Many health food stores and some supermarkets have bulk sections where you can fill reusable containers with the exact amount you need. Buying in bulk is also more environmentally friendly because it reduces packaging waste.
Choose Seasonal Produce:
Seasonal organic fruits and vegetables are not only more affordable but also tastier and more nutritious because they are harvested at their peak. In Saudi Arabia, seasonal organic produce varies throughout the year. During the winter, you can enjoy organic dates, citrus fruits, and root vegetables, while the summer months offer organic cucumbers, tomatoes, and melons. Shopping for in-season organic produce ensures freshness and can be more budget-friendly as supply increases and prices drop.
Use Coupons and Discounts:
Keep an eye out for coupons, discounts, and promotions offered by local organic stores and supermarkets. Many stores have loyalty programs that provide exclusive discounts and special offers for organic products. Additionally, you can explore cashback apps and websites that offer discounts on organic purchases. By taking advantage of these opportunities, you can cut back your organic grocery expenses by a lot.
Join a Co-op or Buying Club:
Food co-ops and buying clubs are collective buying groups where members buy organic products together. These groups often negotiate lower prices because of their combined buying power. Joining a co-op or buying club can provide you access to a broader range of organic products at reduced costs. In some cases, members may even take turns ordering in bulk, making the cost to the individual less overall.
Compare Prices:
One way to find the best deals on organic food is to compare prices across different shops. Price differences can be large, so it's worth your time to research and shop around. While one store may offer organic items at a premium, another may have the same products at a more reasonable cost. By being a savvy shopper, you can uncover the most budget-friendly options.
Plan Your Meals:
Effective meal planning can help you optimize your organic purchases while minimizing food waste. Start by creating a weekly meal plan based on the organic ingredients you have or plan to buy. Make a detailed shopping list that aligns with your meal plan to avoid impulse purchases. This strategy not only saves money but also minimizes food waste by ensuring that you use everything you buy.
Grow Your Own:
Gardening at home, even in limited spaces, can lead to substantial savings on organic produce. Consider growing herbs, salad greens, tomatoes, peppers, and other vegetables in containers, raised beds, or vertical gardens. Homegrown organic food allows you to control the quality of your produce while significantly reducing your grocery expenses. Additionally, it fosters a deeper connection to your food and the environment.
Limit Processed Organic Foods:
Processed organic foods, such as snacks, cereals, and pre-packaged meals, often come with a higher price tag due to the added convenience and packaging. To save money, cook from scratch using whole organic ingredients. This approach not only reduces costs but also allows you to craft nutritious and personalised meals. You can experiment with recipes, control portion sizes, and avoid additives and preservatives commonly found in processed foods.
Reduce Meat Consumption:
Organic meat and poultry can be among the most expensive organic products. To make organic meat more budget-friendly, consider reducing your overall meat consumption and incorporating plant-based proteins into your diet. Beans, lentils, chickpeas, and tofu are typically more affordable than organic meat. When you do opt for organic meat, look for less expensive cuts or use smaller amounts to add flavour and protein to dishes such as stews, soups, stir-fries, and casseroles.
FAQs
Q: Is organic food always more expensive than conventional food?
A: No, not always. While organic food can be more expensive, especially for certain items, it's not always the case. Prices can vary based on location, store, and product type. By shopping mindfully and using these cost-saving techniques, you can often find affordable organic options.
Q: Can I trust that a product labelled "organic" is really organic?
A: Look for organic certification labels from established organisations like the USDA Organic (United States), EU Organic (European Union), or Saudi Organic (Saudi Arabia). These certifications indicate that the product has met specific organic standards and has been verified as organic.
Q: Is it worth buying organic for all types of produce, or are some fruits and vegetables less affected by pesticides?
A: The Environmental Working Group (EWG) publishes an annual list called the "Dirty Dozen" and the "Clean Fifteen," which highlights produce items with the highest and lowest pesticide residues, respectively. You may choose to prioritize buying organic for items on the Dirty Dozen list, and buying conventional produce from the Clean Fifteen list.
In giving you these tips, we have set out to show that you can make and enjoy food that is good for you without overstepping your budget. Adopting these tactics will help you become a smarter, more mindful shopper, considering the best places to buy certain items instead of relying solely on supermarket prices. It will elevate your shopping experience from a chore to an adventure.
Further Read,