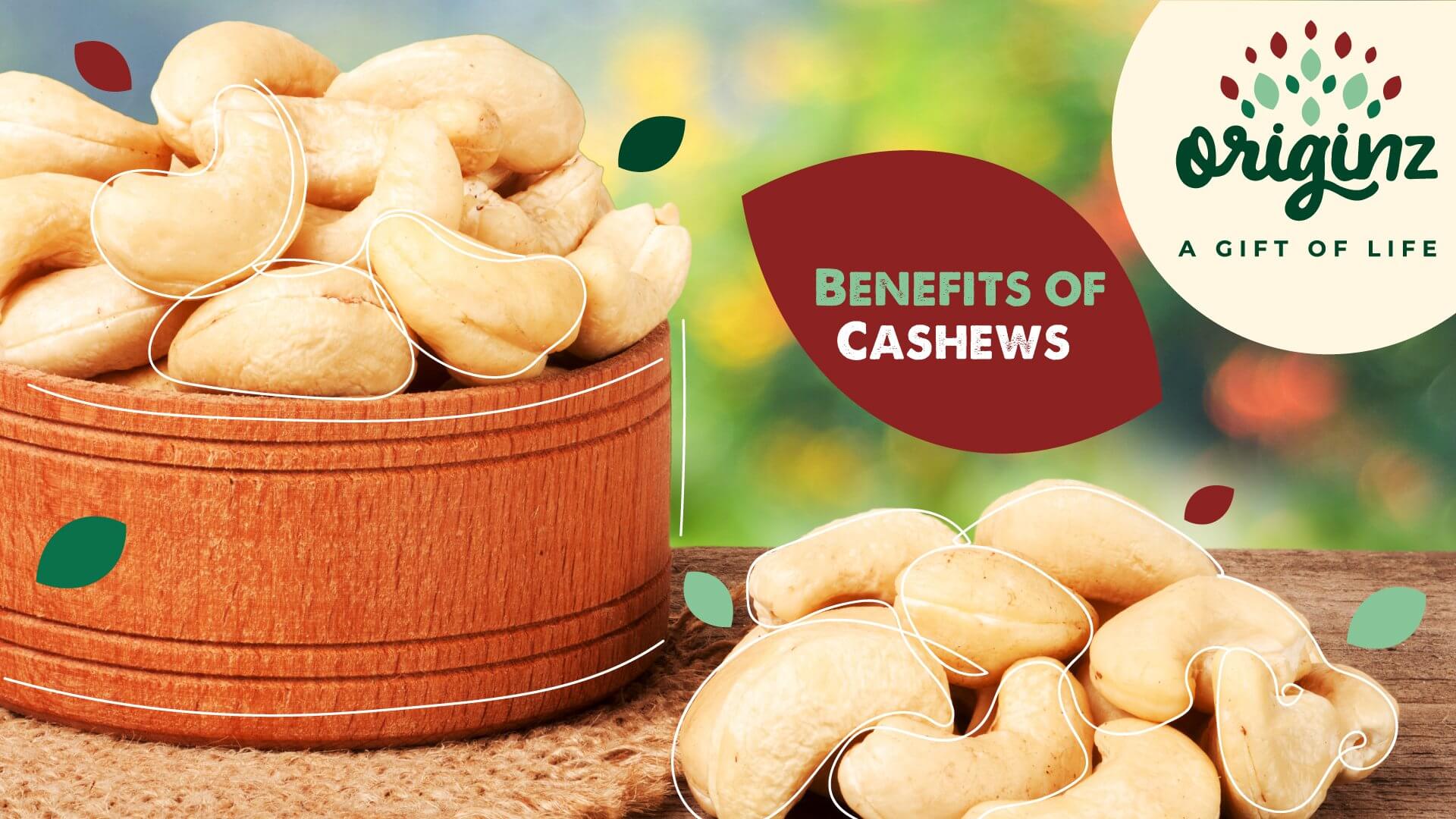 Are Cashews Nuts? A Detailed Guide to the Benefits of Cashews
Cashews are a popular and versatile snack, often found in the aisles of grocery stores and in various culinary creations. While they may appear to be nuts, there's a surprising twist: cashews are not nuts! This blog post will explore the fascinating world of cashews, including their health benefits, nutritional information, and various types of cashew, along with tips for incorporating them into a healthy lifestyle.
Cashews Are Not Nuts: What Are They?
Despite their nutty name and appearance, cashews are essentially seeds. They are derived from the cashew apple, a Brazilian fruit. The seed is enclosed in a shell and removed before being roasted to make the classic cashew we know and love. Unlike real nuts such as almonds and walnuts, cashews do not have hard shells. Instead, they have a softer outer layer, which makes harvesting and processing easier.
Cashews Benefits
Cashews offer many benefits that make them a valuable addition to your diet. Here are some of the key advantages:
Cardiac Health:
Cashews are a good source of monounsaturated fats, which can help reduce the risk of heart disease. They also contain magnesium, which supports healthy blood pressure.
Weight Management:
Despite their calorie content, cashews can aid in weight management. Their protein and fibre content can help you feel full and satisfied, reducing the temptation to snack on less healthy options.
Source of Nutrition:
Cashews contain essential nutrients such as vitamins (B6, E), minerals (magnesium, zinc, iron), and antioxidants. These nutrients contribute to overall health and well-being.
Healthy Fats:
Most of the fats in cashews are unsaturated, including oleic acid (also found in olive oil). These fats are beneficial for heart health and reducing inflammation.
Bone Health:
Cashews are a source of magnesium and phosphorus, which are essential minerals for maintaining strong and healthy bones.
Cashew Nutrition Facts
Let's take a closer look at the nutrition profile of a 1-ounce (28-gram) serving of cashews:
Calories: 157

Protein: 5 grams

Fat: 12 grams (of which 9 grams are healthy monounsaturated fats)

Carbohydrates: 9 grams

Fiber: 1 gram

Sugars: 2 grams

Vitamins: B6 (10% DV), E (1% DV)

Minerals: Magnesium (20% DV), Phosphorus (13% DV), Zinc (11% DV), Iron (6% DV)
Benefits of Cashews for Men
1. Protein:
Cashews are an excellent protein source, essential for muscle maintenance and growth.
2. Zinc:
These seeds contain zinc, which supports reproductive health and bolsters the immune system, which is crucial for men.
3. Heart Health:
The healthy fats in cashews reduce the risk of heart disease, which is a prevalent concern among men.
Cashew Benefits for Women
1. Bone Health:
Cashews' high magnesium content promotes bone health in women, which is especially important during menopause when bone density decreases.
2. Mood Regulation:
Magnesium and vitamin B6 in cashews contribute to mood regulation, possibly alleviating PMS symptoms.
3. Iron:
Cashews contain iron, which is essential for preventing iron deficiency (anaemia) in women, especially during menstruation.
Incorporating Cashews into Your Diet
Here are some tips on how to incorporate cashews into your daily diet:
1. Snacking:
As a satisfying snack, eat a handful of roasted or raw cashews.
2. Salads:
To add crunch and nutrients to salads, sprinkle chopped cashews on top.
3. Stir-Fries:
For texture and flavour, add cashews to vegetable stir-fries or Asian-inspired recipes.
4. Smoothies:
Add cashews to your morning smoothie for creaminess and added protein.
5. Baking:
Use cashew butter in baking recipes as a dairy-free replacement.
Tips for a Healthy Lifestyle
While cashews can be a nutritious addition to your diet, here are some additional tips for maintaining a healthy lifestyle:
1. Balance:
Eat a variety of foods to ensure you obtain a diversity of nutrients.
2. Portion Control:
Watch your meal portions to avoid consuming too many calories.
3. Hydration:
Drink plenty of water to stay hydrated throughout the day.
4. Regular Exercise:
Incorporate regular physical activity into your calendar to preserve general health.
Shop Smart:
Shop from a healthy food store or market that sells fresh, organic products.
Cashews might not be nuts, but they have many health benefits that make them an excellent addition to your diet. Due to their adaptability and nutrient-dense composition, they have become a popular choice for individuals looking to enhance their health while enjoying a tasty snack. So if you appreciate wholesome and delectable cuisine, consider incorporating cashews into your daily routine for a better and more joyful existence.
FAQs
Are cashews a good source of protein for vegetarians and vegans?
Yes, cashews are an excellent source of plant-based protein, making them a valuable addition to the diets of vegetarians and vegans. A one ounce serving of cashews contains approximately 5 grams of protein, contributing to muscle maintenance and overall protein needs. Eating cashews in moderation can be one tip for a healthy lifestyle.
Can people with nut allergies safely consume cashews?
Although cashews are not true nuts, they are frequently grouped with tree nuts for allergy reasons. Those with tree nut allergies should exercise caution when consuming cashews due to the possibility of cross-contamination during processing and packaging. Before consuming cashews, you must consult an allergist if you have nut allergies.
Do roasted cashews lose any of their nutritional value compared to raw cashews?
Roasted cashews are still a nutritious snack; however, roasting can cause a modest loss in some heat-sensitive nutrients, such as vitamin C. In addition, roasted cashews may contain added salt or oil, which can alter their nutritional profile. Consider consuming a combination of raw and roasted cashews to maximise their nutritional value or choose unsalted and oil-free roasted varieties.
Further Read,