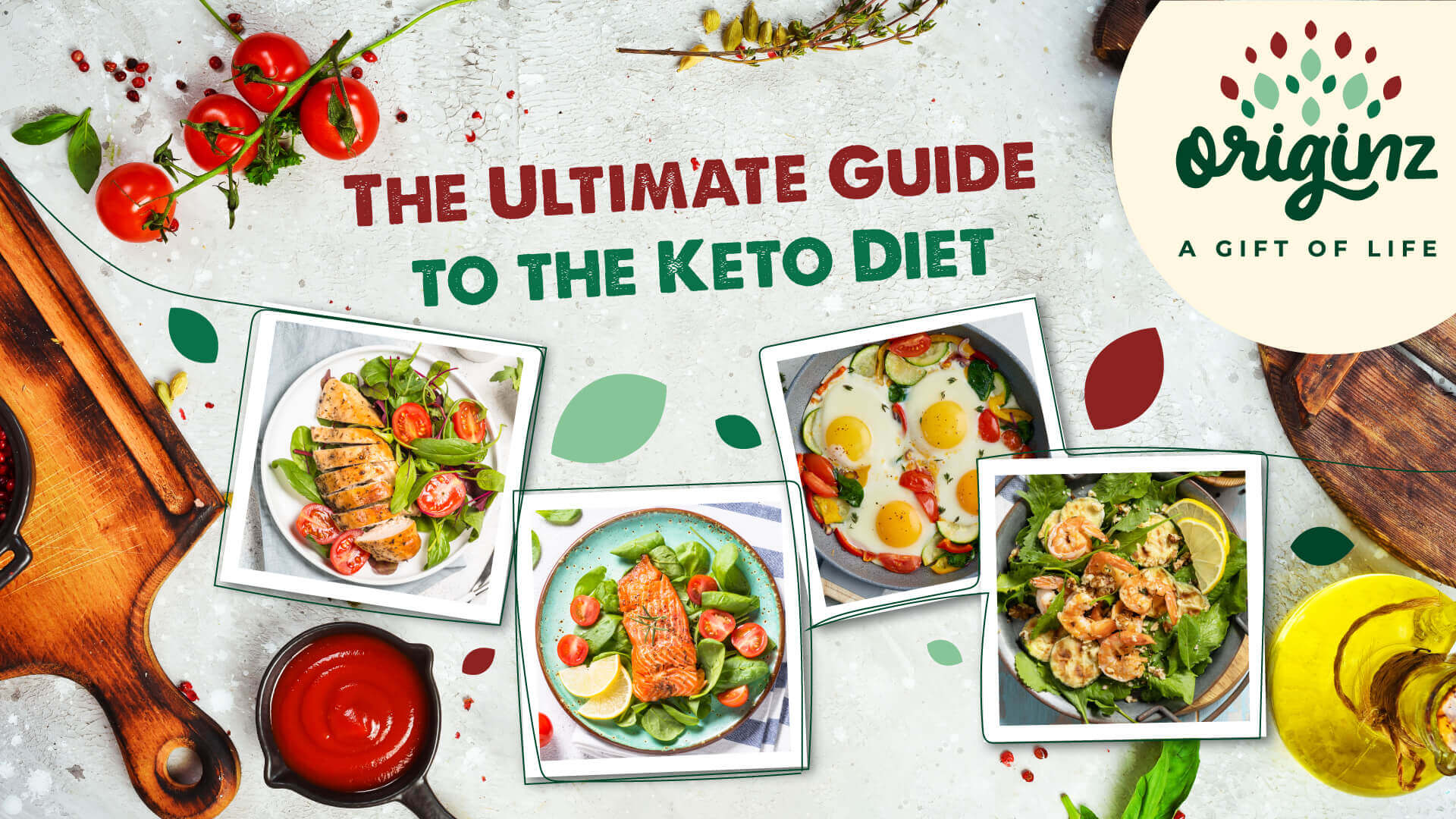 The Ultimate Guide to the Keto Diet
The ketogenic (keto) diet may seem like a recent fad, but in fact it emerged as early as the 1920s. Researchers at the Mayo Clinic found that a high-fat, low-carbohydrate diet could reduce frequency of seizures in people with epilepsy. Nowadays, the keto diet is much better known for its potential to aid in rapid weight loss by putting the body in a state of ketosis. This is when the body uses fats instead of carbs as an energy source: the liver converts fats into ketones, which are used for energy by the brain and muscles. It might seem daunting to try to reset your body, but this blog will give you an idea of how a keto diet works.
Understand the Basics
The goal of a keto diet is to shift your body's primary energy source from carbs to fats, to put your body in the metabolic state of ketosis. You can do this by systematically cutting carbs out of your diet and opting instead for a largely fat-based diet.
Plan Your Meals
When planning your meals, focus on sources of healthy fats – monounsaturated and polyunsaturated fats, as well as omega-3 fatty acids. These can be found in fish, avocados, olive oil, coconut oil, nuts, seeds, and fatty cuts of meat. Include moderate amounts of protein from meats like chicken, as well as dairy products such as eggs. Where possible, opt for organic or grass-fed meats. Carbohydrates should mostly come from vegetables low in starch, like cauliflower, zucchini, bell peppers, and leafy greens.
Monitor your Macros
The ratio of fats to carbs to protein is very important in a keto diet. Aim to stick to a ratio of 70–75% fat, 20–25% protein, and 5–10% carbohydrates. There are apps such as MyFitnessPal and Cronometer that will help you keep track of these ratios and stay within the optimum zones.
Stay Hydrated
Water intake is very important in a keto diet, because reduced carbohydrate storage means you lose a lot of water and electrolytes. Ensure you drink enough water to stay hydrated, and supplement with electrolytes where needed. Common options for electrolyte supplements include drinks high in sodium, potassium and magnesium. Apple cider vinegar is a natural source of electrolytes, which can help to balance the minerals in your body.
Be Cautious with Protein
While protein is essential for keeping muscle mass and overall health, eating too much protein can trigger the body to convert excess protein into glucose, a process called gluconeogenesis. This can potentially stop your body from entering the state of ketosis. You can tailor your protein intake to your activity level and body composition goals.
Prepare for the 'Keto Flu'
Some people suffer symptoms like headaches, fatigue, muscle cramps, and irritability after starting their keto journey. Don't be alarmed if you do – it is just the body adapting to a state of ketosis. These symptoms typically go away within a few days. You can reduce the impact of keto flu by staying hydrated and keeping up with your electrolyte intake.
Plan for Social Situations
Eating out and attending social events can be challenging for those on a keto diet, but it's all possible with some advance planning. Look for keto-friendly options on the menu or bring your own keto-friendly snacks to social gatherings. You can also look for keto-friendly restaurants in your area.
Consult a Healthcare Professional
If you have some underlying medical conditions, then the keto diet may not be suitable for you. Be sure to consult a doctor or dietitian before starting a new diet.
FAQs
How long does it take to enter ketosis, and how do I know if I'm there?
The time it takes varies from person to person. Usually, the body enters ketosis after about a week of consistently limiting carb intake to around 20-50 grams a day. Lack of consistency can make ketosis take longer. You can see if you have reached ketosis using ketone test strips or a blood ketone meter.
Can I do a keto diet if I am vegetarian or vegan?
Yes, vegetarians and vegans can follow a keto diet. You can look at plant-based sources of fats like avocados, nuts and seeds, and coconut oil, and plant-based sources of protein like tofu, tempeh and beans. In terms of beverages, soya and oat milks are still effective sources of plant-based proteins for vegans.
Is the keto diet effective for weight loss?
Many people experience weight loss on a keto diet because of reduced calorie intake. One effect of ketosis is that it suppresses the appetite, so you feel less of a need to eat. The process of ketosis, in which the body converts stored carbohydrates into ketones, also contributes to weight loss.
Whether or not you are specifically looking to get started on your keto journey, the principles of the keto diet – balance and awareness of your nutrient intake – are useful for everybody. And if you are looking to try out a recognised way to reset your body's energy stores and metabolism, then let this blog be a starting point for information on how you can take your first steps on this journey!
Further Read,