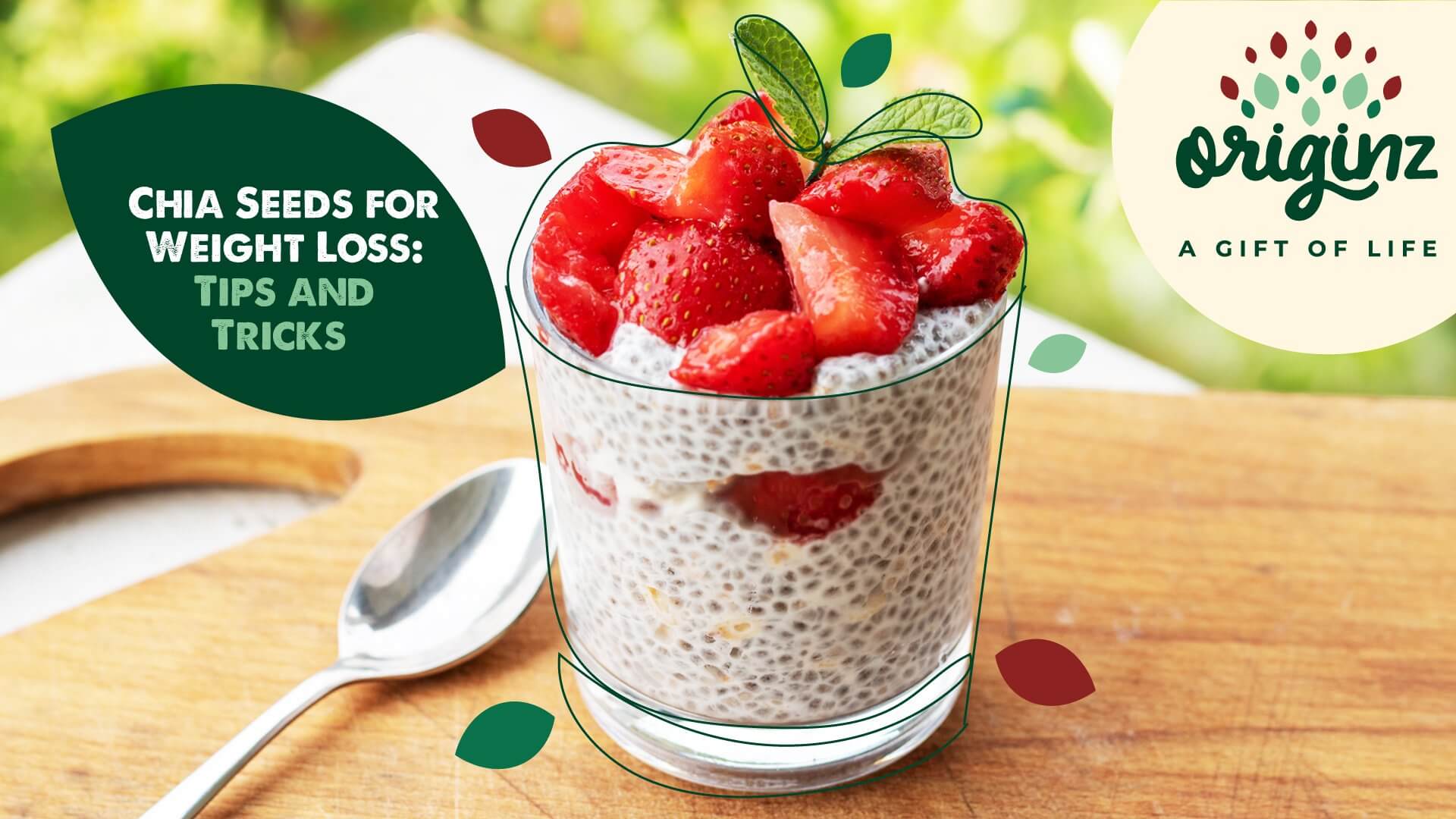 Harnessing the Power of Chia Seeds for Weight Loss: Tips and Tricks
Chia seeds have carved out a special place for themselves in the world of healthy foods and super foods. These tiny seeds, native to Central America, have become wildly famous due to their fantastic health benefits, especially their ability to aid in weight loss. In this in-depth guide, we'll go over how to use chia seeds for weight loss, their advantages, and the best ways to include them in your diet.
Why Are Chia Seeds So Popular?
Before discussing how chia seeds can help with weight loss, it's important to comprehend why chia seeds are popular in the health and wellness industry.
Nutrient Powerhouse:
Chia Seeds are a healthy food choice. You can get all the vitamins, minerals, omega-3 fats, protein, and fibre you need from them. In addition to helping with weight loss, these nutrients are also helpful in other ways.
Hydration and Satiety:
Chia seeds are a great source of hydration and fullness since they can absorb up to 10 times their weight in water. The feeling of fullness this gives you makes you less likely to reach for high-calorie snacks.
Balanced Blood Sugar Levels:
Chia seeds have long been lauded for their ability to maintain healthy glucose and insulin levels in the body. Avoiding energy highs and lows in this way helps curb the desire for sugary foods.
Digestive Health:
The high fibre content of chia seeds is beneficial to digestive health. A healthy immune system is essential for maintaining a healthy weight.
Antioxidant Properties:
Chia seeds have anti-inflammatory properties because of their high antioxidant content.
How to Use Chia Seeds for Weight Loss
1. Chia Seeds and Water
Making chia gel is one of the easiest ways to take chia seeds for weight loss. Here's how you can make your gel:
Take 2 tablespoons of chia seeds.

Add them to 1/2 to 1 cup of water (adjust to your preferred consistency).

Stir well and let it sit for about 15-20 minutes, stirring occasionally until it reaches a gel-like consistency.

Consume this chia gel before meals to reduce your appetite and promote satiety.
2. Chia Seeds in Smoothies
Add some chia seeds to your morning smoothie. The seeds will soak up the liquid, making the consistency thicker and keeping you fuller for longer. The additional fibre may also help with digestion.
3. Chia Seeds in Yogurt or Oatmeal
Combine chia seeds with your favourite breakfast food. They'll become a scrumptious and substantial breakfast food when they absorb the liquid. This can keep you from reaching for a snack midway through the day.
4. Chia Seeds in Salads
To add crunch and increase the nutritional value of your salads, sprinkle chia seeds on top. You won't be as hungry between meals because of the fibre content of the seeds and the fullness they promote.
5. Chia Seeds in Baking
Instead of eggs, you can use chia seeds in baked goods. One tablespoon of chia seeds and three tablespoons of water can be used in place of one egg. Wait until it thickens, which should only take a few minutes, and then substitute it for eggs in any recipe.
6. Chia Seeds in Overnight Oats
Mix rolled oats, almond milk, yoghurt, and a tablespoon of chia seeds for overnight oats. Leave it in the fridge overnight, and you'll have a hearty breakfast in the morning.
There are many recipes out there that will inspire you to include chia seeds in your diet. Always remember chia seeds should be included in a diet but should not replace your meals.
Best Chia Seeds for Weight Loss
There are different types of chia seeds. The following should be taken into account when selecting chia seeds for weight loss:
Organic:
Choose organic chia seeds to avoid potentially dangerous pesticides and other toxins.
Raw vs. Pre-ground:
Whole chia seeds are preferable to their pre-ground counterparts because they preserve nutrients. Some research suggests that the nutritional value of pre-ground chia seeds declines with time.
Colour:
Chia seeds come in two distinct colours: black and white. Both options are equally healthy; pick whichever one appeals to your taste.
Packaging:
Chia seeds should be stored in sealed, resealable packages to extend their shelf life.
Chia seeds are a true gift from nature since they help with weight loss and cardiac health, among many other health advantages. They are simple to include in your diet and help you maintain a healthy weight. The question is, then, why wait? Get yourself a jar of chia seeds, and you can enjoy their advantages immediately. Consistency is the key to success when using chia seeds for weight loss, so incorporate them into your daily routine for the most significant outcomes.
FAQs: Chia Seeds Benefit for Weight Loss
How much chia should I consume daily for weight loss?
The recommended daily intake of chia seeds for weight loss is around 1 to 2 tablespoons. Start with small servings and gradually increase if needed.
Can I replace my meals with chia seeds for weight loss?
Chia seeds can be part of a balanced meal plan but should not replace entire meals. They are excellent for adding nutrition and promoting satiety.
Are there any side effects of consuming chia seeds?
Chia seeds are safe for most people. However, if you have digestive issues or allergies, start with a small amount and monitor your body's response.
Further Read,