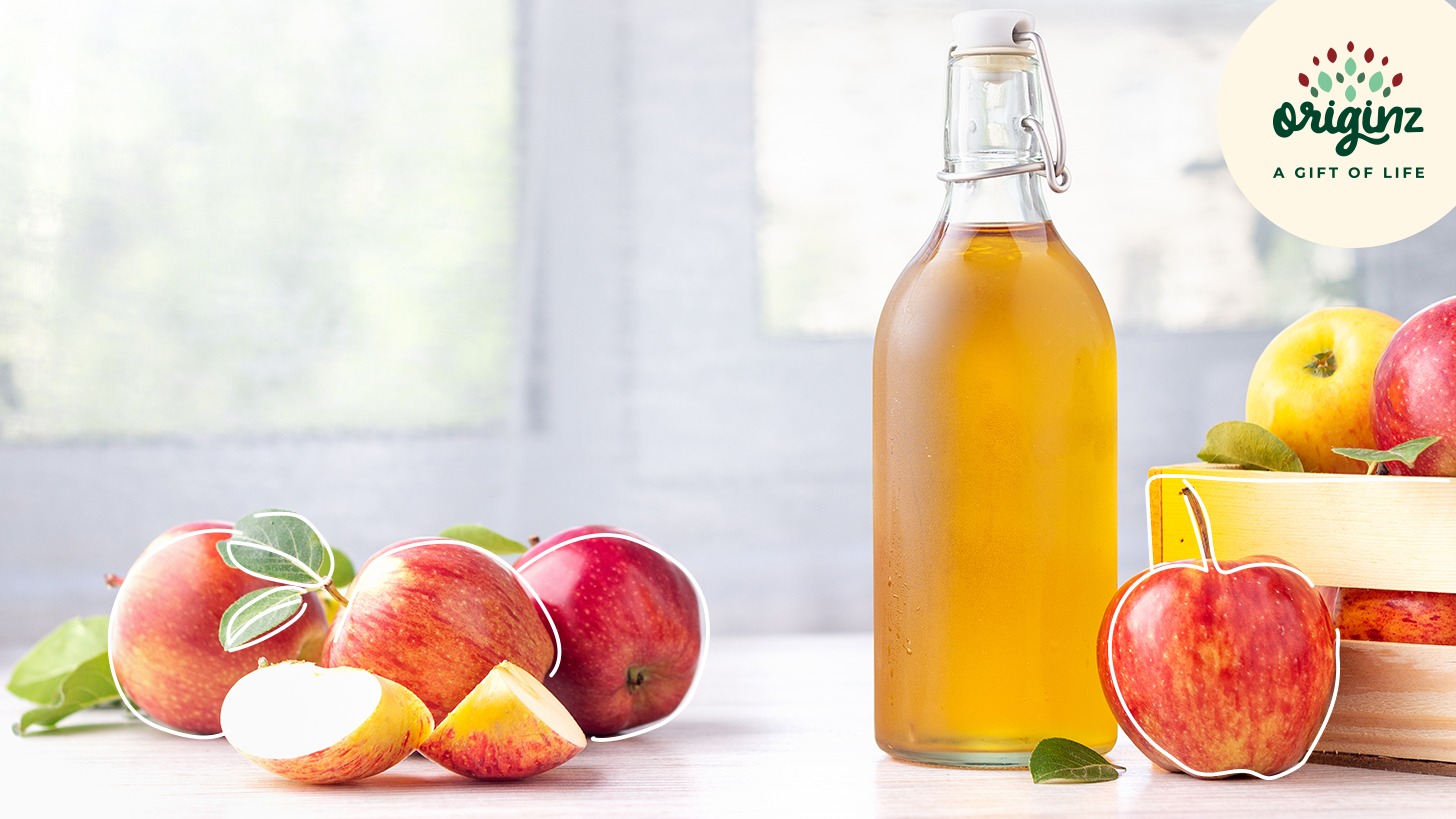 Sprinkle the goodness of apple cider vinegar. Transform your meals.
People have been using apple cider vinegar for centuries, both in cooking as well as for its perceived medicinal properties. It has a rich and complex flavour—tangy, with hints of fruitiness reminiscent of ripe apples—that delights the taste buds.
It's also a hugely versatile ingredient imbued with many nutritional properties, which makes it a must-have in your pantry. Here are some of the health benefits associated with this magic liquid:
1. It aids digestion:
It contains acetic acid, which helps in the breakdown of food. It also helps stimulate the production of digestive juices which keeps issues like heartburn at bay.
2. It helps lower blood sugar levels:
Consuming apple cider vinegar improves insulin sensitivity and helps lower blood sugar responses after meals.
3. It helps promote weight loss:
Studies indicate that consuming apple cider vinegar triggers feelings of fullness thereby reducing calorie intake and improving metabolism.
4. It may improve heart health:
Again, studies have shown that apple cider vinegar can reduce blood triglycerides, cholesterol, and blood pressure, thereby promoting overall heart health.
When choosing apple cider vinegar, always go for the organic version. There are several reasons for this. One, it greatly reduces your exposure to harmful chemicals. Two, they tend to have a better nutritional profile. And three, organically grown apples have a higher percentage of good bacteria as opposed to pathogenic bacteria.
How can one tell organic from non-organic? Simple. Always look for the organic certification as well as the non-GMO label on the packaging.
At Originz, we produce 100% organic apple cider vinegar that's made from the finest apples grown in our orchards that grace the Dolomiti mountains of Northern Italy. After all, your family deserves nothing but the purest. Sprinkle the goodness of these handpicked apples into your meals and transform your family's health and overall wellbeing.
Further Read,