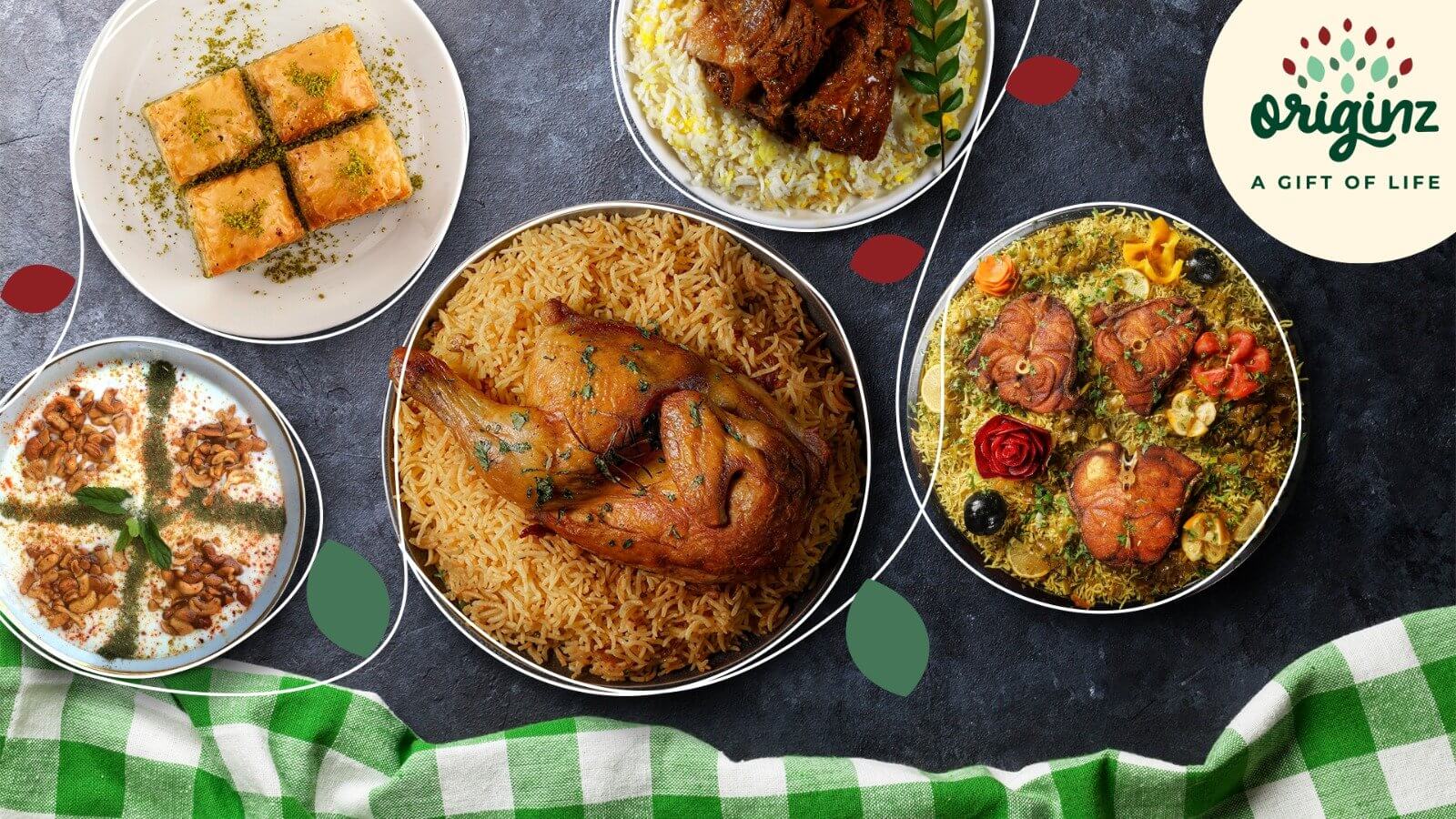 Cuisines to try at the Saudi Food Show 2023
The Saudi Food Show is a gourmet event that invites food lovers worldwide to embark on a delicious journey through the numerous cuisines available in Saudi Arabia. The country is well known for its extensive culinary history, and is home to a vast array of flavours and smells that have deep roots in their culture. This all-encompassing event promises to deliver an exceptional gourmet experience, showcasing various cuisines that will excite your taste buds and leave you wanting more.

This blog will provide a comprehensive guide to making the most of this enthralling event by exploring the best cuisines to try at the Saudi Food Show 2023.
1. A Selection of Arabian Delights
Arabian cuisine is a gastronomic tapestry woven together with fragrant spices, succulent meats, and a plethora of dishes that are centred on rice. Get ready to indulge in the legendary dish known as Mandi, a mouthwatering combination of meat slowly cooked with rice, resulting in an enticing aroma. The tender meat and aromatic spices come together to create a beautiful symphony of flavours.
One should seize the opportunity to try Kabsa, a delicious dish featuring chicken or lamb seasoned with various spices, served with aromatic rice and garnished with nuts and raisins. Your sense of taste will be catapulted into an entirely new dimension of culinary delight as you indulge in these Arabian delicacies.
2. A Selection of Hejazi Cuisine
The cuisine of the Hejazi people, which comes from the western part of Saudi Arabia, is distinguished by its unusual mix of robust flavours and innovative combinations. This cuisine is known for its mouth-watering meals like Jereesh, which features cracked wheat cooked with meat and seasoned with fragrant spices.
Another highlight is the cuisine known as Saleeg, a comforting rice dish that may be prepared with either chicken or lamb and then boiled in creamy milk infused with aromatic spices. As Hejazi food exemplifies the diversity and richness of Saudi Arabian culinary traditions, it is a must-try dish to savour at the Saudi Food Show.
3. A selection of Najdi Cuisine
The Najdi way of cooking, originating from the central region of Saudi Arabia, is characterised by its emphasis on simplicity and the use of basic ingredients. The prominence of wheat, rice, and dates in this cuisine contributes to creating a dining experience that is at once nourishing and delectable. The Al-Khabsa meal perfectly embodies Najdi cuisine and is considered a classic. This gratifying and aromatic experience features fragrant rice cooked with meat, peas, and a blend of spices.
Another dish worth mentioning is Tharid, a flavourful stew made with chunks of bread soaked in a spicy broth, along with meat and vegetables. The uncomplicated preparationstyle and rustic quality of Najdi food is sure to leave a lasting imprint on your taste buds.
4. Flavours of the Gulf Coast
Additionally, visitors to the Saudi Food Show will get an insight into the culinary traditions of the Gulf region. Due to its extensive coastline, Saudi Arabia boasts of a thriving seafood culture, and this is reflected in the country's cuisine. The Samak Bil Dibs is a delicious fish meal cooked in a sour tamarind sauce and exemplifies the peculiar flavours of the Gulf Coast region.
For those seeking heartier options, Harees is an option worth considering. This creamy dish is made with ground wheat and either chicken or lamb. It is particularly popular during the holiday season and provides a flavorful introduction to the joyous culinary customs of the region.
5. Savoury and Sweet Temptations
Indulging in a variety of delectable sweets is a must for any culinary adventure and should notbe overlooked. It is well-known that Saudi Arabia boasts of a wide array of traditional sweets, each exemplifying the country's fondness for rich flavours and sweet delights. One classic dessert that deserves to be savoured to the fullest is Baklava. It is a pastry made with layered filo dough, filled with nuts and is generously soaked in syrup.

In addition to these, exotic spices are incorporated into Saudi Arabian coffee, making it the ideal beverage to accompany your tour through the dessert world.

Last but not least, you should take advantage of the opportunity to indulge in some Luqaimat. These are small dough balls that are soaked in syrup or dipped in date molasses after being deep-fried. These delectable delights will satiate your craving for something sweet, while also providing you with a unique and unforgettable dining experience.

The Saudi Food Show 2023 will host several organic food suppliers and restaurants. The recent surge of organic food in the country led to many organisations stepping up and promoting organic meals and supplements. The Saudi Food event is not just about fun and food, but will also give you insights into the food industry and its impact. You will also have the chance to sample the various flavours in Saudi Arabian cuisine and celebrate the country's culinary tradition. Come, immerse yourself in Saudi Arabia's rich and dynamic food culture and get to the heart of its exquisite cuisine.

Further Read,