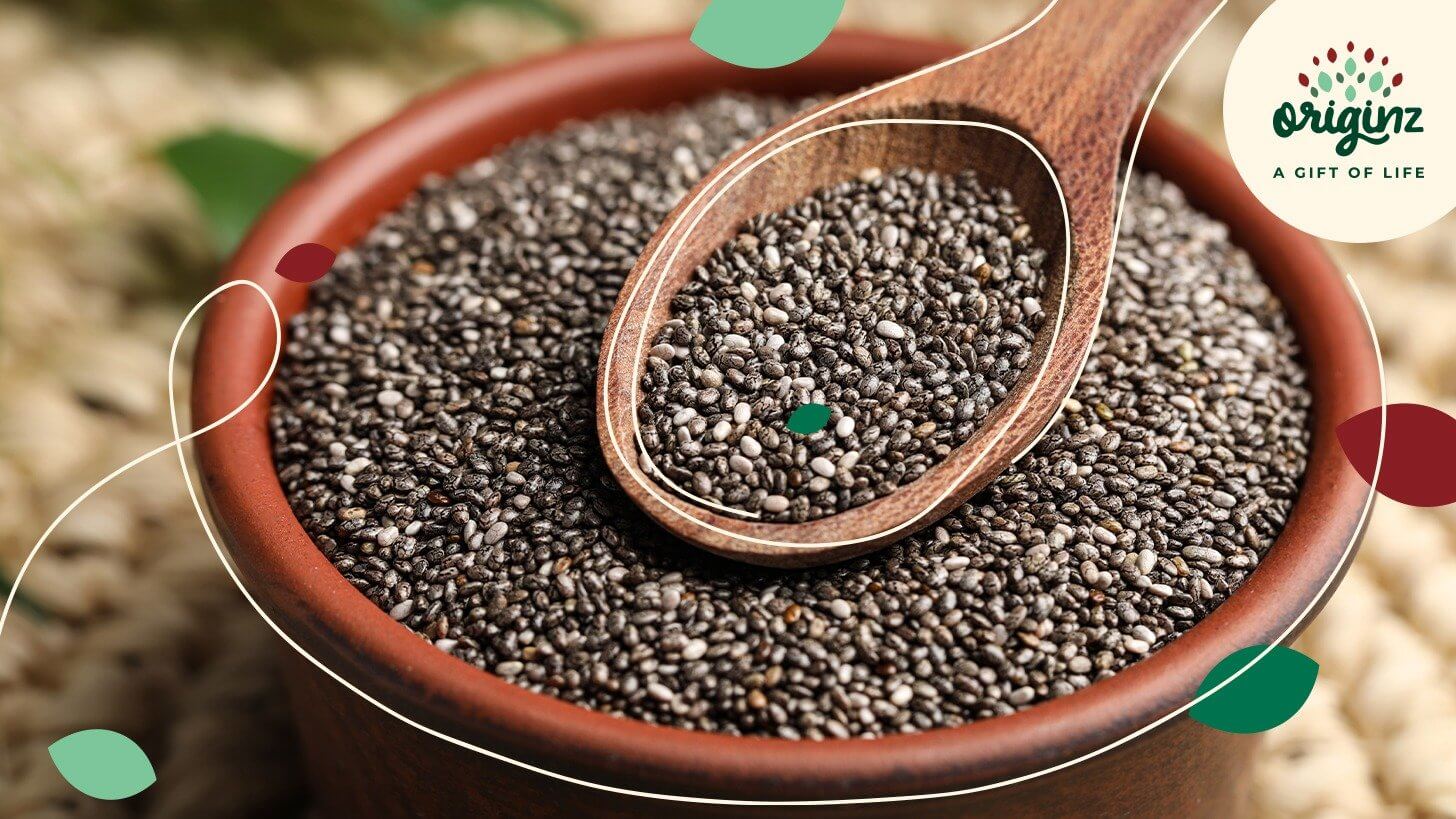 6 reasons for the rising popularity of chia seeds
In recent years, chia seeds have gained significant popularity as a superfood, and it's not hard to see why. Packed with essential nutrients and numerous health benefits, chia seeds have become a staple in many people's diets. The chia seeds benefits are undeniable, ranging from versatile chia seeds uses in various culinary applications to their potential impact on overall well-being. They are truly a nutritional powerhouse worth exploring. Here are six key reasons for the rising popularity of chia seeds:
Chia Seeds Benefits: A Nutritional Powerhouse
One of the primary reasons for the increasing popularity of chia seeds is their remarkable nutritional profile. These tiny seeds are loaded with omega-3 fatty acids, fiber, protein, antioxidants, and essential minerals such as calcium, magnesium, and phosphorus. They also provide a good amount of vitamins, including vitamin C, vitamin E, and various B vitamins. With such a robust nutrient composition, incorporating chia seeds into your diet can help promote overall health and well-being.
Versatile Chia Seeds Uses
Another factor contributing to the rising popularity of chia seeds is their versatility. Chia seeds can be easily incorporated into a wide range of dishes, making them a convenient addition to any diet. They can be sprinkled over salads, added to smoothies, used as an egg substitute in baking, or even soaked in water or milk to create a delicious chia pudding. The possibilities are endless, allowing individuals to experiment and find creative ways to enjoy the benefits of chia seeds in their meals.
Chia Seeds Health Benefits
Beyond their impressive nutrient content, chia seeds offer a multitude of health benefits. Due to their high fiber content, chia seeds can aid in digestion and promote a healthy gut. They can help regulate blood sugar levels, reducing the risk of spikes and crashes. The omega-3 fatty acids found in chia seeds also support heart health and can help lower cholesterol levels. Additionally, chia seeds may contribute to weight management by providing a feeling of fullness and reducing cravings.
Chia Seeds Benefits for Skin
Not only do chia seeds offer internal health benefits, but they can also contribute to healthier skin. Chia seeds are rich in antioxidants, which help protect the skin from damage caused by free radicals, environmental factors, and aging. The omega-3 fatty acids present in chia seeds promote skin hydration, reducing dryness and inflammation. Incorporating chia seeds into your diet can help nourish your skin from within, leading to a radiant and youthful complexion.
Chia Seeds Nutrition Facts
To truly understand the benefits of chia seeds, let's take a closer look at their nutrition facts. One ounce (28 grams) of chia seeds contains approximately 138 calories, 9 grams of fat, 10 grams of fiber, and 4 grams of protein. This makes them an excellent source of plant-based protein and a great addition to vegetarian or vegan diets. Chia seeds are also gluten-free, making them suitable for those with gluten sensitivities or celiac disease.
Organic Food: Chia Seeds' Natural Purity
In an era where people are becoming increasingly conscious of what they put into their bodies, the rising popularity of organic food has also played a significant role in the popularity of chia seeds. Chia seeds are commonly available in organic form, ensuring that they are grown without the use of synthetic pesticides, fertilizers, or genetic modification. Choosing organic chia seeds allows individuals to embrace a more sustainable and environmentally friendly approach to their diet.
The chia seeds benefits are undeniably compelling, which is why they have become increasingly popular. From their outstanding nutritional profile to their versatility in various dishes - they contribute to overall health, promote healthy skin, and can be enjoyed in a multitude of ways. With their natural purity and organic options, chia seeds have also aligned with the growing demand for organic food. If you haven't already, consider incorporating these tiny powerhouses into your diet and experience the wonders they can bring.
FAQs
Q1: How much chia seeds should I consume daily?
A: The recommended daily intake of chia seeds is around one to two tablespoons. However, it is essential to listen to your body and adjust the quantity based on your individual needs and tolerances.
Q2: How should chia seeds be consumed for optimal nutrition?
A: To reap the nutritional benefits of chia seeds, it is recommended to consume them after soaking or grinding. When soaked, chia seeds form a gel-like consistency that enhances their digestibility and nutrient absorption. You can soak them in water, plant-based milk, or even fruit juice for about 15 minutes to several hours before consuming. Alternatively, grinding chia seeds into a fine powder can make them easier to incorporate into smoothies, baked goods, or other recipes.
Q3: Are there any potential side effects of consuming chia seeds?
A: While chia seeds are generally safe to consume, it's crucial to drink an adequate amount of water when incorporating them into your diet. Chia seeds absorb liquid and expand in the stomach, which can cause digestive discomfort if not accompanied by sufficient hydration. Start with small quantities and gradually increase your intake while staying hydrated to avoid any potential side effects.