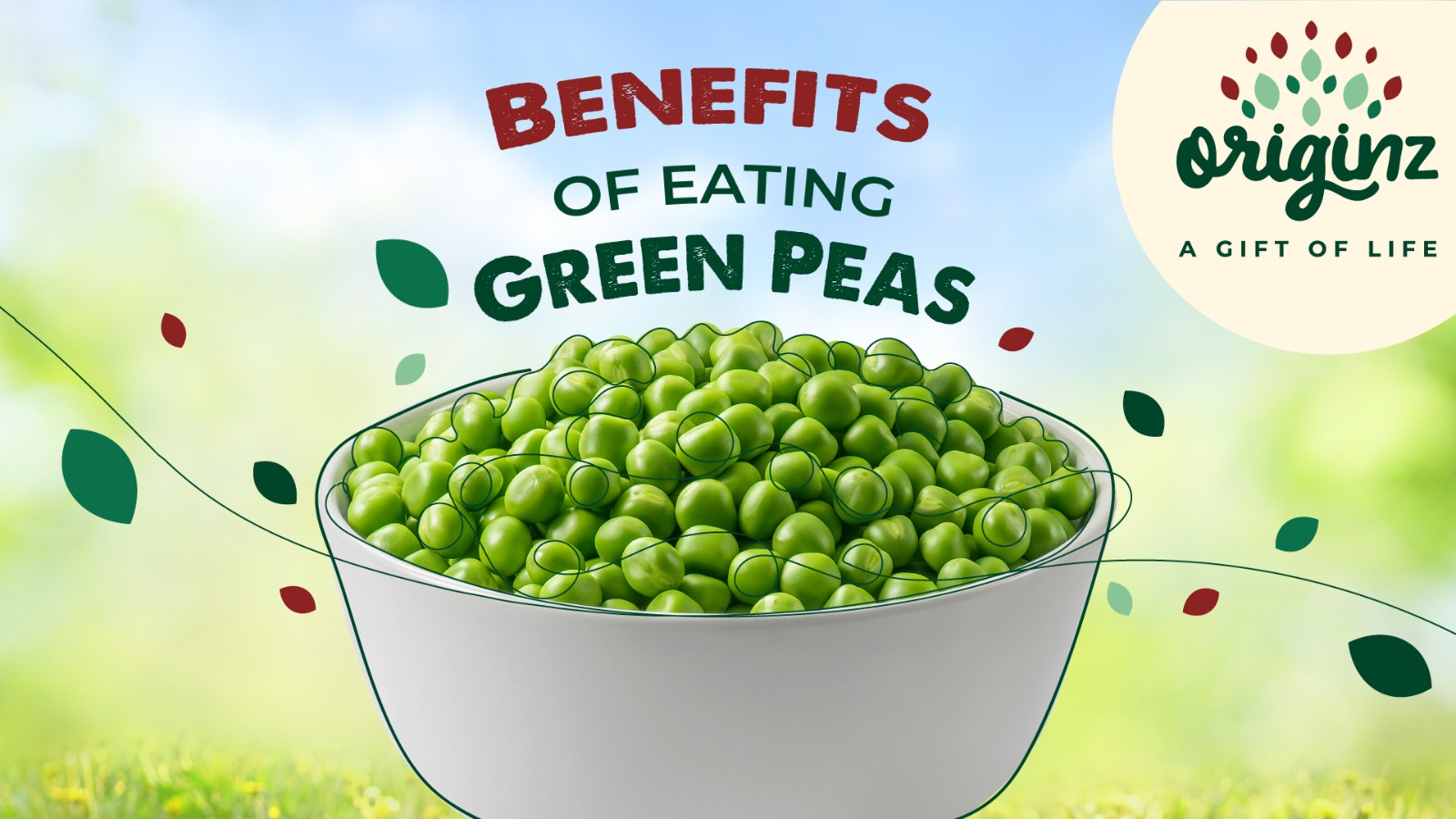 10 Benefits of Eating Green Peas
When it comes to wholesome and nutritious vegetables, green peas often find themselves in the spotlight. These vibrant little orbs pack a punch when it comes to health benefits, making them a versatile addition to your diet. From being a rich source of essential nutrients to supporting various aspects of your well-being, green peas have much to offer. Here are 10 green peas benefits that might just inspire you to include them more often in your meals.
1. Abundant in Nutrients
Green peas are a nutritional powerhouse. Essential vitamins and minerals, including vitamin K, vitamin C, vitamin A, and B vitamins are some of the green pea nutrients. These nutrients play a crucial role in maintaining overall health and supporting various bodily functions.
2. Rich in Dietary Fiber
Fiber is essential for maintaining a healthy digestive system, and green peas are a great source of dietary fiber. This fiber helps promote regular bowel movements, prevents constipation, and supports gut health.
3. Heart Health
Green peas contain heart-friendly nutrients, such as magnesium and potassium. These minerals contribute to maintaining healthy blood pressure levels and reducing the risk of cardiovascular diseases.
4. Protein-Packed
For a plant-based protein option, look no further than green peas. They provide a decent amount of protein, making them an excellent choice for vegetarians and vegans to meet their protein needs.
5. Antioxidant Properties
Antioxidants are compounds that help protect the body from oxidative stress and damage caused by free radicals. Green peas contain antioxidants like flavonoids and carotenoids, contributing to their potential health benefits.
6. Weight Management
Green peas are low in calories and rich in fiber, making them a great addition to weight loss diets. Their fiber content helps promote a feeling of fullness, which can prevent overeating and support green peas benefits for weight loss.
7. Skin Health
When it comes to green peas benefits for skin health, their high vitamin C content steals the show. Vitamin C is essential for collagen production, which keeps the skin supple and youthful looking. Including green peas in your diet can contribute to maintaining healthy and radiant skin.
8. Bone Health
Green peas contain important nutrients like vitamin K and calcium, which are vital for maintaining strong and healthy bones. These nutrients play a role in bone mineralization and overall bone health.
9. Energy Boost
The B vitamins found in green peas, such as B1, B2, and B6, are involved in energy production. They help convert the food you eat into energy that your body can use efficiently, keeping you energized throughout the day.
10. Benefits of Frozen Green Peas
In today's fast-paced world, convenience often plays a significant role in our dietary choices. Frozen green peas are a convenient option that retains their nutritional value. The benefits of frozen fruits and veggies, including green peas, lie in their preservation of vitamins and minerals due to rapid freezing, making them a viable alternative to fresh produce. Moreover, frozen green peas are available year-round, allowing you to enjoy their benefits no matter the season.
Organic Green Peas
For those seeking organic food options, organic green peas are available in many markets. Choosing organic ensures that you're consuming peas grown without synthetic pesticides or fertilizers, supporting not only your health but also environmentally friendly farming practices. Originz offers an excellent option that combines the benefits of frozen with organic.
FAQs
Q1:
How do I cook frozen green peas while retaining their nutrients?
A: Even in frozen form, the essential green pea nutrients are preserved. To retain the maximum nutrients when cooking frozen green peas, opt for methods like steaming or microwaving instead of boiling. This helps preserve their nutritional value.
Q2:
Can green peas help with weight loss?
A: Yes, green peas are low in calories and high in fiber, which can aid in weight loss by promoting a feeling of fullness and supporting a balanced diet.
Q3:
Are canned green peas as nutritious as fresh or frozen ones?
A: While canned green peas can still offer some nutritional value, they may have slightly lower vitamin content due to the canning process. Opt for frozen or fresh peas whenever possible for maximum nutrients.
Q4:
How can I include green peas in my meals?
A: Green peas can be added to salads, soups, stews, stir-fries, and pasta dishes. They can also be enjoyed as a side dish, or even blended into dips and spreads for an extra boost of nutrients.
We've covered some vital green peas benefits that can positively impact your overall health and well-being. From their nutrient content to their potential role in weight management and skin health, these versatile legumes deserve a place on your plate. So, whether you're looking to add more nutrients to your diet or simply enjoy their delicious flavour, green peas are a fantastic choice that your body will thank you for.
Further Read,