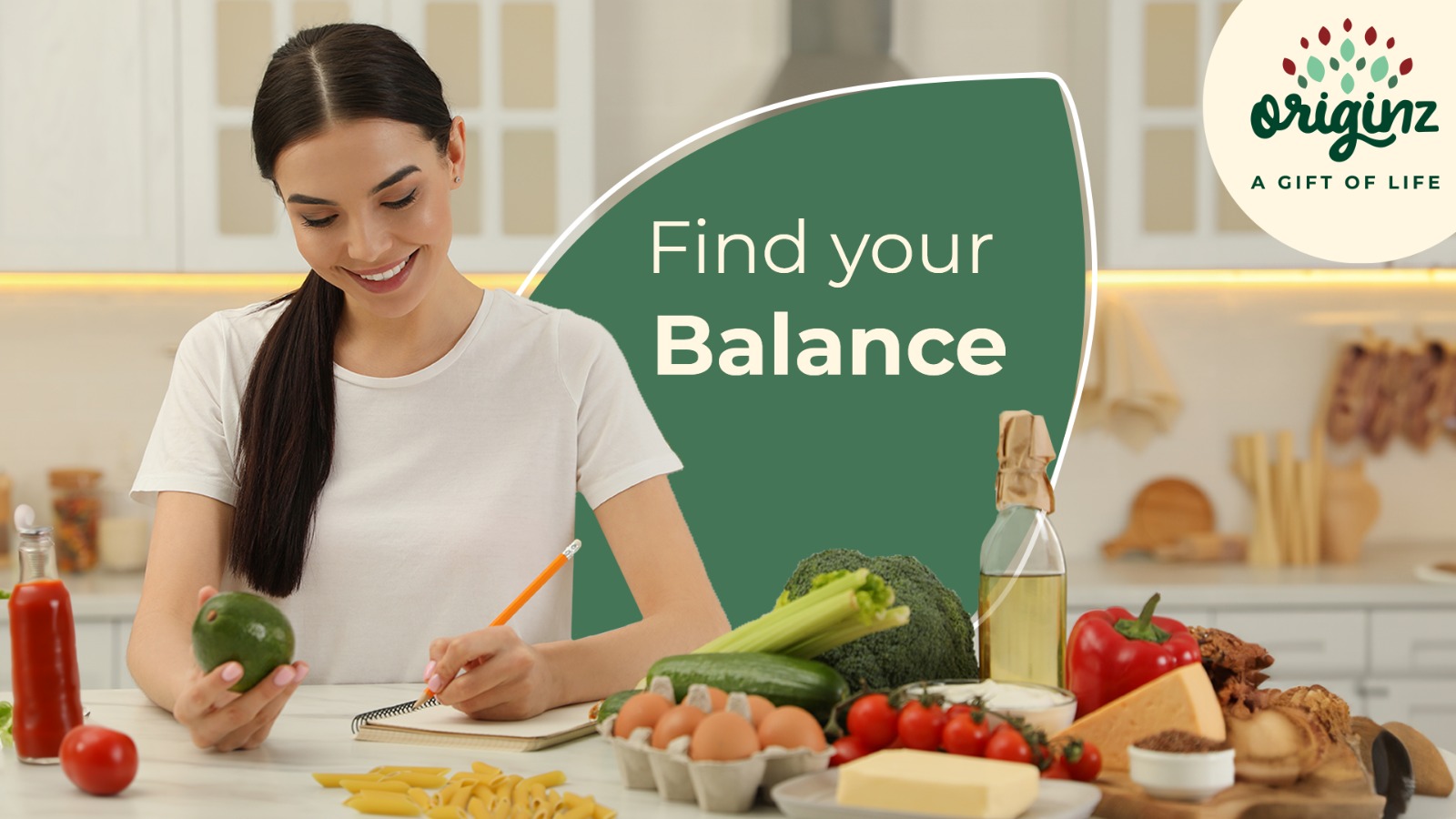 Find your balance
Plenty has been written and spoken around health and lifestyle choices in recent years. It's led to an unprecedented surge in the popularity of various kinds of diets, each claiming to be the ultimate solution for weight loss, improved health, or enhanced performance. From low-carb to high-protein, ketogenic to vegan, the choices seem endless.
While many of these diets may offer short-term benefits, it's vital to recognise that in the long run there's only one kind of diet that makes absolute sense. And that is a balanced diet.
So what is a balanced diet, exactly? It's one that encompasses a diverse range of nutrients from different food groups. This ensures that we're getting proper proportions of carbohydrates, fats, proteins, vitamins, minerals, fibre, and water into our bodies.
A balanced diet forms the very foundation of our long-term health and well-being, as well as overall nutritional adequacy. Here's how we can look to introduce such a diet at home:
Stock up on healthy options
Fill your pantry and refrigerator with nutritious food. Include fresh fruits and vegetables, lean proteins like skinless poultry, fish and tofu, and low-fat dairy products. Always opt for whole grain products like whole wheat bread, brown rice, and multigrain pasta. The Originz organic multigrain pasta is a great option that contains the goodness of four different cereals – quinoa, buckwheat, corn, and rice – in one! Make it a point to include healthy oils. Originz extra virgin olive oil – made from 100% organic olives – is a great option. Rich in monosaturated fats and antioxidants, it's also a great source of Vitamin E.
Apple cider vinegar
, when consumed as part of balanced diet, aids in digestion and weight management, and helps control blood sugar levels. Here again, Originz has a great option, made from hand-picked organic apples grown in Italy.
Cook at home
Cooking at home gives you greater control over ingredients and makes it easier to create balanced dishes. It also allows you to experiment with new recipes and keep things interesting. For instance, you can use the Originz multigrain fusilli pasta to create a range of dishes like Mediterranean Pasta Salad, Veggie-packed Pasta Primavera, Creamy Avocado Pesto Pasta, and more. You can also look to enhance your dishes with ingredients like
extra virgin olive oil
, which can be used as a flavourful dressing for salads, or apple cider vinegar, which can add a unique flavour profile to various recipes.
Focus on portion control
Last but not the least, it's important to pay close attention to portion sizes. A general rule of thumb is to fill half of your plate with vegetables, a quarter with lean protein, and a quarter with whole grains or starchy vegetables. You can include a fruit if you like.
That's all it takes really, to achieve a wholesome balanced diet. And once you've found the right balance, you just need to stick with it.
Stay healthy, stay balanced!
Further Read,