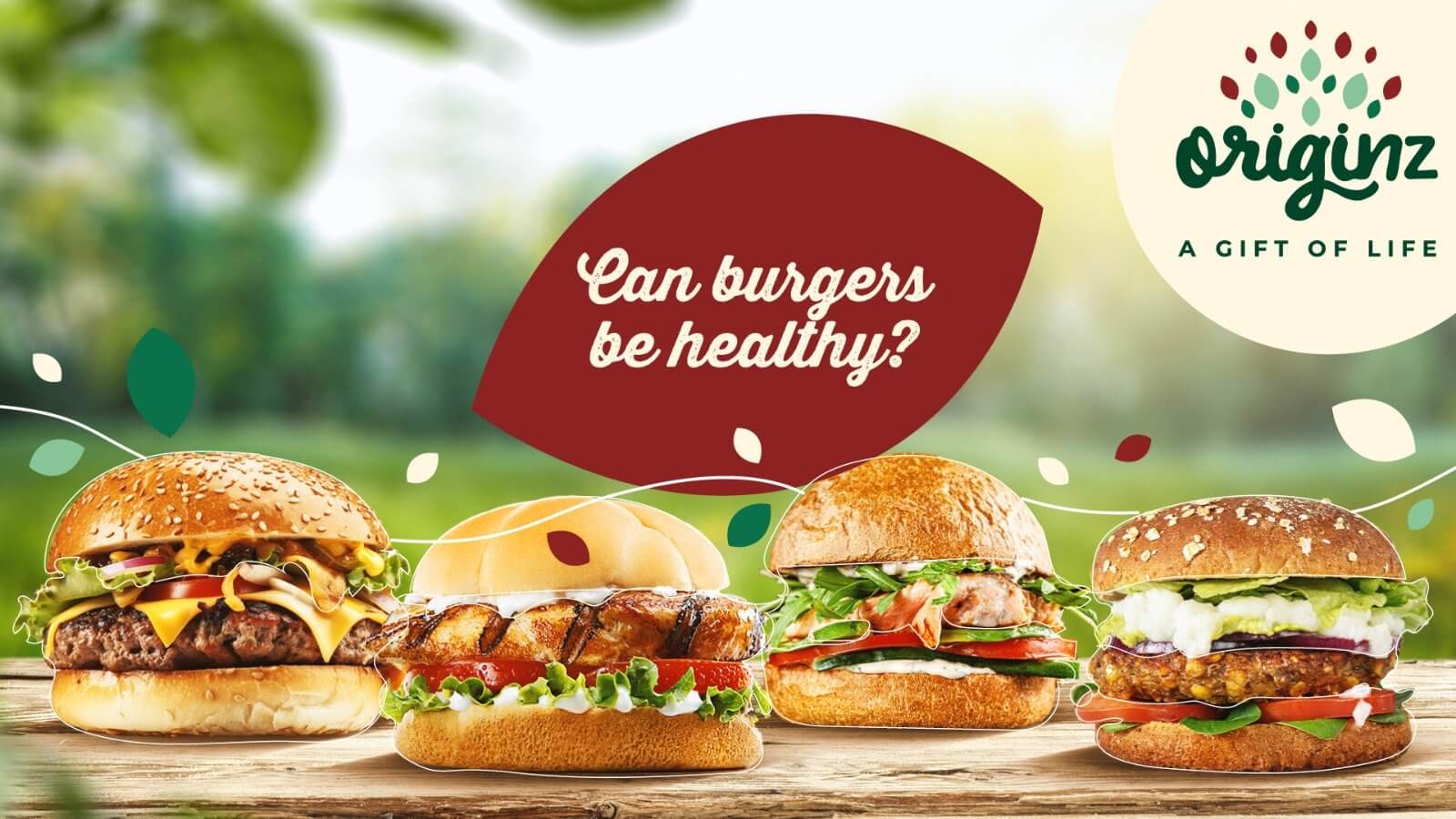 Can Burgers be Healthy? Balancing Taste and Nutrition
When we think of burgers, the first thing that often comes to mind is indulgence and satisfaction. The juicy patty, melted cheese, and various toppings all packed between two buns—burgers are a beloved classic in the realm of fast food. However, the question that often lingers in our minds is: can a burger be healthy? In this blog post, we will delve deep into the world of burgers, meticulously exploring not only their tantalizing flavours but also their intricate nutritional aspects. We'll uncover the potential benefits that can be derived from thoughtfully crafted burger variations, while also addressing any potential drawbacks they might entail. Ultimately, we'll offer insights into how these flavourful creations can seamlessly and satisfyingly fit into a well-rounded and balanced diet, proving that a burger's allure can extend far beyond just its delicious taste.
The Burger Dilemma: Can Burgers Be Healthy?
The notion of a healthy burger might seem like an oxymoron, given their reputation as greasy, calorie-laden treats. But with the rising demand for healthier food options, restaurants and food manufacturers have been exploring ways to create burgers that are not only delicious but also nutritious. The answer to the question "can a burger be healthy?" largely depends on the choices we make in terms of ingredients and preparation methods.
Burger Benefits and Nutritional Considerations
When considering the benefits of burgers, it's important to recognize the potential nutritional value they can offer. Lean protein, found in the patty, is essential for muscle repair, immune function, and overall growth. Many burger varieties include vegetables and even whole-grain buns, adding dietary fiber, vitamins, and minerals to the mix. Incorporating ingredients like lettuce, tomatoes, onions, and avocados can contribute to a well-rounded nutritional profile.
Burger Types: From Indulgence to Health-Conscious
Burgers come in various types, ranging from the classic indulgent options to health-conscious alternatives. Let's explore a few:
Classic Beef Burger: Traditional beef burgers might not be the epitome of health, but they do offer protein and essential nutrients. However, they tend to be higher in saturated fats and calories. Opting for leaner cuts of meat, minimizing the use of fatty sauces, and choosing whole-grain buns can enhance their nutritional value.
Turkey or Chicken Burgers: These alternatives provide lean protein with lower saturated fat content compared to beef. They can be a great choice for those seeking a healthier option.
Veggie or Plant-Based Burgers: These have gained popularity among vegetarians, vegans, and those looking to reduce their meat consumption. Made from ingredients like beans, mushrooms, or soy, these burgers offer plant-based protein, fiber, and a range of vitamins and minerals.
Fish or Seafood Burgers: Incorporating fish like salmon or tuna in burgers adds omega-3 fatty acids, which are beneficial for heart health and brain function.



Burger for Diet: Finding Balance
Can a burger be included in a diet plan? Absolutely. The key is moderation and mindful choices. If you're watching your calorie intake, consider opting for smaller portions, skipping high-calorie toppings, and choosing a whole-grain bun. Pay attention to the type of protein you're selecting and try to load up on veggies for added fiber and nutrients. Remember, the occasional indulgence can be part of a balanced diet.
How Burgers Are Made: Ingredients Matter
Understanding how burgers are made is crucial in evaluating their nutritional value. The patty itself can vary greatly depending on the type of meat or plant-based ingredients used. Many restaurants now focus on using leaner cuts of meat or innovative plant-based options to cater to health-conscious consumers.
Additionally, the cooking method plays a role. Grilling or baking burgers can reduce the need for excessive oils, making them healthier than deep-frying. Some burgers are even cooked using olive oil, which adds a dose of heart-healthy fats and imparts a unique flavour.
Is Burger Good for Diabetes?
For individuals with diabetes, the question of whether a burger can be a part of their diet is valid. The key is to manage portion sizes, choose lean protein sources, and opt for whole-grain buns or lettuce wraps to control carbohydrate intake. Including plenty of veggies and avoiding sugary condiments can help keep blood sugar levels stable.
Organic Food Products and Uses of Olive Oil
When aiming for a healthier burger, considering the use of organic food products and olive oil can be beneficial. Organic ingredients are often free from synthetic pesticides and additives, promoting a cleaner and more sustainable food choice. Incorporating olive oil into both the cooking process and as a flavourful condiment can provide a dual advantage. Not only does it add a delicious touch to your burger, but it also offers the numerous uses of olive oil, such as its supply of healthy monounsaturated fats that contribute to heart health while enhancing the overall flavour profile of your dish.
FAQs About Healthy Burgers
1. Can I still enjoy burgers if I'm trying to lose weight?
Absolutely. Opt for lean protein, load up on veggies, choose whole-grain buns, and watch portion sizes to make burgers a part of your weight loss journey.
2. Are plant-based burgers healthier than meat-based burgers?
Plant-based burgers can offer lower saturated fat content and be a great source of fiber and nutrients. However, it's important to choose ones with whole-food ingredients and moderate levels of processing.
3. Can I make a burger at home that's both tasty and healthy?
Definitely. Experiment with lean meats, fish, or plant-based options. Use whole-grain buns, load up on veggies, and consider grilling or baking for a healthier preparation.
4. Are there any health benefits to using olive oil in burger preparation?
Yes, using olive oil can add healthy fats and a unique flavour profile to your burgers. It's a better alternative to using excessive amounts of butter or other high-saturated-fat cooking oils.
The question, "can a burger be healthy?" doesn't have a simple yes or no answer. By making mindful ingredient choices, paying attention to portion sizes, and embracing innovative preparation methods, we can strike a balance between taste and nutrition. Whether you're savouring a classic beef burger, exploring plant-based options, or experimenting with new ingredients, burgers can indeed find a place in a balanced and health-conscious diet.
Further Read,