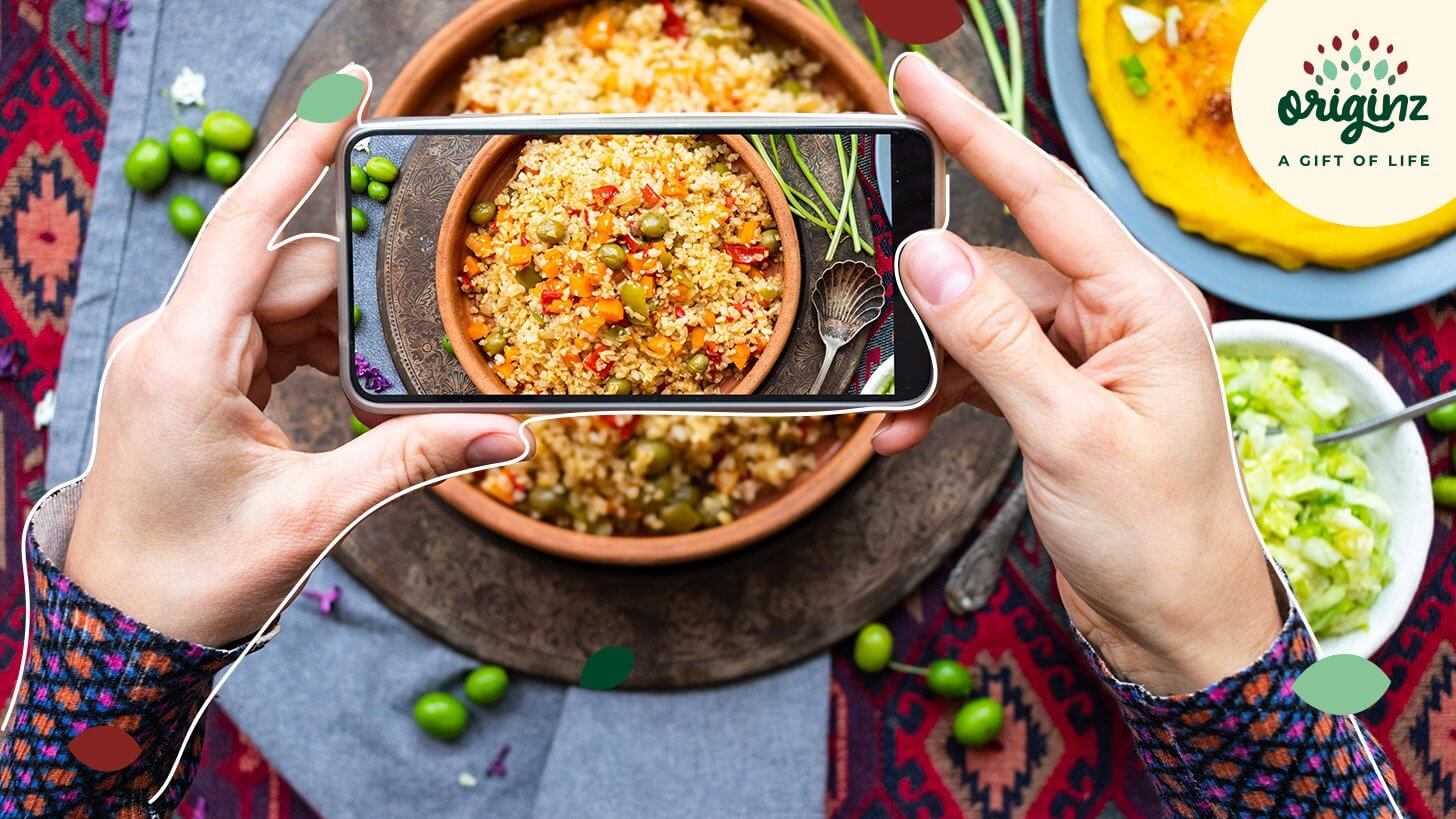 7 Popular Food Bloggers to Follow from Around the World
Are you a foodie always on the lookout for delicious recipes and culinary inspiration from different parts of the world? If so, you're in luck! In this blog, we'll introduce you to seven popular food bloggers who have taken the virtual world by storm with their mouthwatering creations and captivating storytelling. From exquisite desserts to savory dishes, these famous food bloggers have amassed a huge following and have become the go-to sources for food enthusiasts worldwide.
Cookie and Kate
From 2010 onward, Kate and her charming canine companion, Cookie, have been managing one of the most popular cooking blogs, rooted in the heart of Kansas City, Missouri. Dedicated to the principles of whole-food consumption, Kate's culinary creations are exclusively vegetarian, as she believes in savoring dishes that remain true to their origins. Within her blog, you'll discover an array of delightful recipes ranging from delectable baked goods and hearty stews to savory entrées, invaluable cooking tips, and even monthly guides.
The Woks of Life
Managed by a close-knit family of four – Bill, Judy, and their daughters, Sarah and Kaitlin – this blog came into being when Bill and Judy relocated from the US to Beijing, while Sarah and Kaitlin remained back home. Through an extensive collection of delightful Chinese recipes, they also share amusing anecdotes from their kitchen, as family disagreements are just inevitable. Nevertheless, it's undeniable that this family is incredibly gifted on the culinary front!
Sally's Baking Addiction
Sally McKenney's passion for baking is no secret. Her renowned blog, Sally's Baking Addiction, has become a trusted haven for dessert enthusiasts who share her love for baking from scratch. Among her celebrated creations are the award-winning Salted Caramel Dark Chocolate Cookies, the delightful No-Bake Peanut Butter Banana Pie, the delectable Dark Chocolate Butterscotch Cupcakes, and the mouthwatering Marshmallow Swirl S'mores Fudge. The best part? Sally's recipes are not only scrumptious but also incredibly simple and easy to follow.
Love and Lemons
The Love and Lemons blog was established by the dynamic duo, Jack and Jeanine, who share a passion for seasonal food and often add a refreshing touch of lemon to their dishes. Navigating through their content is a delightful experience, and their enticing photography will leave you craving dinner even right after finishing your lunch. With accolades from Food & Wine to SELF Magazine, you can trust that these recipes will become your go-to favourites, bringing you back for more time and time again.
9jafoodie
Meet Ronke, an expert in weight loss and the proud proprietor of this delightful Nigerian food blog. Her mission is to demystify intricate African recipes, making them accessible to every home cook. Emphasizing traditional Nigerian ingredients like yams, beans, and plantains, her recipes are a true culinary journey. What sets her blog apart is the thoughtful inclusion of step-by-step photos, guiding readers through each recipe's execution. With her visual aids, even the most novice cook can now achieve culinary success.
The Recipe Critic
In 2012, the website was founded with the primary purpose of serving as a platform for Alyssa, one of the co-founders, to share her passion for cooking. Alyssa, who takes pleasure in exploring novel culinary concepts, loves trying them out on her own family. She firmly believes that every recipe featured on the site must pass the rigorous scrutiny and approval of her family members. Her mission is to curate practical and straightforward, yet family-friendly recipes that can bring everyone together at the dinner table. Alyssa draws inspiration from cookbooks, other food blogs, periodicals, and cherished family recipes.
Hisham Baeshen
Meet Hisham, a renowned Saudi food blogger with global influence, commanding over 10 million followers on social media. As a distinguished chef, he judged on "Top Chef" and graced channels like Alarabiya, Rotana Khalijia, Alikhbariya, CBC, MBC, and more. Embracing his role as a culinary ambassador, he represents kitchen and food companies in the Arab world and was honored to prepare the menu for the 90th National Day of Saudi Arabia. If your taste buds are wandering aimlessly, desperately seeking the next epicurean delight, head to Hisham's Instagram account, @misho_baeshen.
Why Follow Food Bloggers?
Following food bloggers is a great way to expand your culinary horizons and experiment with new recipes. They offer a wealth of knowledge and expertise in various cuisines, making cooking a delightful adventure. Additionally, these famous cooking blogs often provide useful tips, cooking hacks, and food styling ideas that can elevate your home cooking to a whole new level.
Organic Food and Its Importance
In this era of health-consciousness, organic food has gained significant popularity. It refers to food produced without synthetic chemicals, pesticides, or genetically modified organisms. Many of the popular food bloggers we've mentioned have a strong emphasis on using organic ingredients in their recipes. Organic food not only promotes better health but also supports sustainable farming practices and environmental conservation.
FAQs
Q1: Are the recipes on these blogs suitable for beginners?
A: Yes, the beauty of these famous food bloggers' creations lies in their accessibility. They cater to a wide audience, including beginners, with easy-to-follow recipes and step-by-step instructions.
Q2: Can I suggest a recipe to these food bloggers?
A: Absolutely! Most food bloggers love engaging with their audience and appreciate recipe suggestions and feedback. Feel free to reach out to them through their websites or social media platforms.
Q3: How can I stay updated with their latest posts?
A: To stay in the loop with the latest recipes and updates from these top food bloggers in the world, you can subscribe to their blogs' newsletters or follow them on social media platforms like Instagram, Facebook, or Twitter.
The internet has given rise to a vibrant community of food bloggers who are passionate about sharing their love for food and cooking with the world. From organic food enthusiasts to those who celebrate the flavors of different cultures, these popular food bloggers have something unique to offer. So, don your apron, fire up the stove, and embark on a delicious culinary journey with these famous cooking blogs!
Further Read,