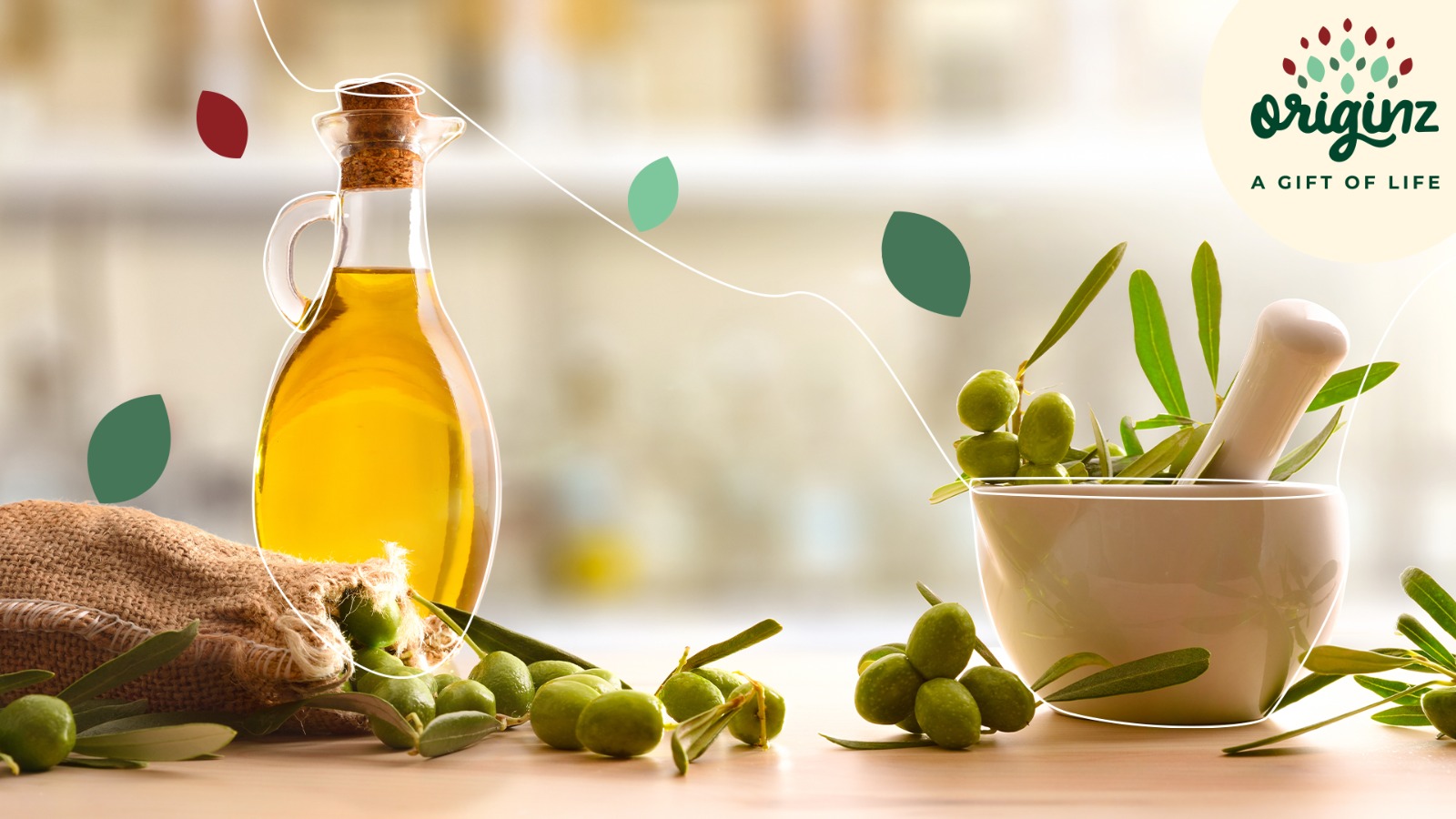 10 Different Ways to Use Olive Oil
Olive oil is a versatile and healthy ingredient that is commonly used in cooking, but its benefits go beyond the kitchen. This golden liquid can be utilized in various ways to enhance your beauty routine, improve your health, and even tackle some household tasks. Here are ten different ways to use olive oil that you may not have considered before:
Moisturize Your Skin
Olive oil is a natural moisturizer that can help keep your skin soft and supple. Apply a small amount of olive oil to your skin after a shower or bath to lock in moisture. It can also be used as a gentle makeup remover, leaving your skin clean and nourished.
Promote Hair Growth and Health
Does olive oil help in hair grow? The answer is yes! Olive oil is rich in vitamins and antioxidants that can nourish your scalp and promote healthy hair growth. Now, you may wonder how to put olive oil in your hair. It's easy. Warm some olive oil and massage it into your scalp, leave it on for about 30 minutes, and then shampoo as usual. Regular use can help combat dryness and improve the overall health of your hair.
Create a DIY Hair Conditioner
For an all-natural deep conditioning treatment, mix olive oil with a beaten egg and apply it to your hair. Leave it on for 20-30 minutes, then rinse thoroughly. This homemade hair conditioner will leave your locks feeling soft, silky, and full of life.
Soothe a Dry Scalp
If you're wondering if olive oil can help with a dry scalp, the answer is yes! The moisturizing properties of olive oil can help alleviate dryness and itchiness. Massage a small amount of olive oil onto your scalp and let it sit for a few hours or overnight. Then, wash your hair as usual. Regular use can help restore moisture and balance to your scalp.
Remove Makeup
Instead of using harsh chemical-laden makeup removers, consider using olive oil to gently and effectively remove your makeup. Dab a cotton pad with a small amount of olive oil and gently wipe away your makeup. It works well even on stubborn waterproof mascara.
Revive Leather Goods
Olive oil can be used to rejuvenate and restore the shine of your leather items, such as shoes, bags, or furniture. Apply a small amount of olive oil to a soft cloth and rub it onto the leather surface in a circular motion. This will help moisturize and protect the leather, making it look fresh and polished.
Polish Stainless Steel
Bring back the shine to your stainless steel appliances by using olive oil as a natural polish. Apply a small amount of olive oil to a soft cloth and buff your stainless steel items to remove smudges and fingerprints. It's an eco-friendly and cost-effective way to keep your kitchen looking sparkling clean.
Remove Sticky Residue
Stickers and labels often leave behind stubborn residue that is difficult to remove. Rubbing a few drops of olive oil onto the sticky area can help dissolve the residue, making it easier to wipe away. It's a simple yet effective solution to clean up sticky messes.
Season Cast Iron Cookware
Maintaining and seasoning cast iron cookware is crucial for its longevity and non-stick properties. Rubbing a thin layer of olive oil onto the surface of your cast iron skillet or pot can help prevent rust and keep it in excellent condition. Just make sure to heat it gently afterward to ensure the oil penetrates the pores of the metal.
Make a Salad Dressing
Last but not least, olive oil is a staple in the kitchen for its use in salad dressings. Combine olive oil with vinegar or citrus juice, add some herbs and spices, and you have a delicious, healthy dressing for your salads. It's a fantastic way to incorporate the goodness of olive oil into your meals.
Olive oil is a true multitasker, offering a plethora of ways to use it in your daily life. From nourishing your skin and hair to tackling household tasks, this versatile ingredient is a must-have in any home. Additionally, when opting for olive oil, choosing organic food options ensures that you are using a high-quality product that is free from harmful chemicals and pesticides.
So, next time you reach for that bottle of olive oil, remember the countless ways it can benefit you. Experiment with these ideas and discover even more innovative ways to incorporate olive oil into your routines. Embrace the versatility of olive oil and unlock its incredible potential!
Frequently Asked Questions (FAQs)
Q: How does olive oil help dry scalp?
A: Olive oil is rich in vitamins and antioxidants that nourish the scalp, promoting hair growth and combating dryness. It moisturizes the scalp, reduces flakiness, and can improve overall hair health.
Q: Can we use cooking olive oil for hair?
A: Yes, you can use cooking olive oil for your hair. Extra virgin olive oil is the best choice as it is the least processed and retains the most nutrients.
Q: Is olive oil suitable for all skin types?
A: Olive oil is generally safe for all skin types. However, if you have oily or acne-prone skin, it's best to use it sparingly and choose lighter oils or consult with a dermatologist.
Q: Can olive oil be used as a substitute for other cooking oils?
A: Yes, olive oil can be used as a substitute for other cooking oils in many recipes. It adds a unique flavour and health benefits to your dishes. However, be mindful of its smoke point, as excessive heat can cause it to break down and lose its nutritional value.
Remember, when it comes to finding new ways to use olive oil, the possibilities are endless. So, get creative, embrace the natural goodness of olive oil, and enjoy its numerous benefits!