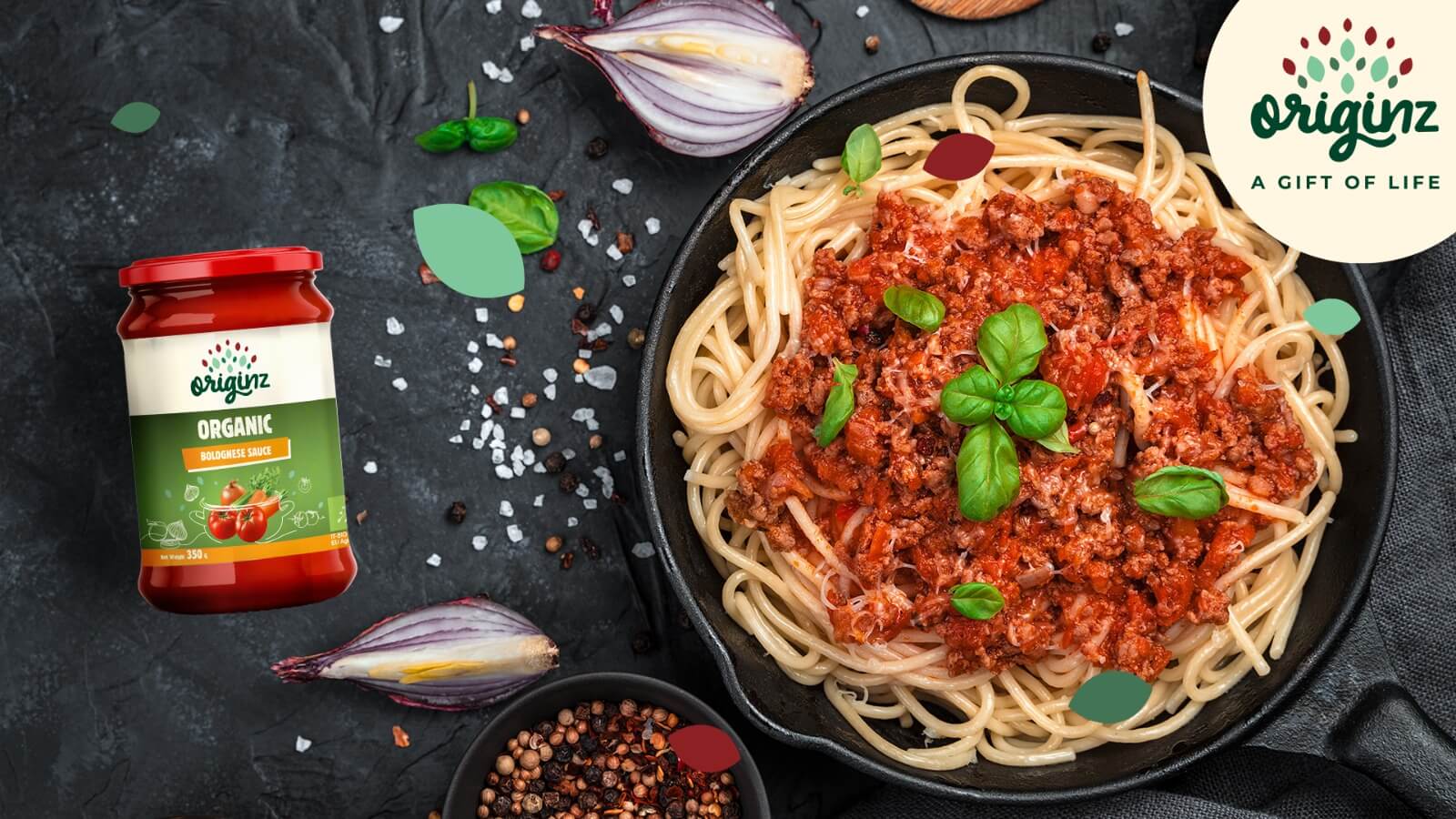 Bolognese sauce: for big, bold, and beautiful flavours
It's something that you struggle with every time you host a lunch or a dinner party: to prepare dishes that appeal to both kids and adults. Kids are always looking for what's simple and flavourful while adults have a more discerning palate.
So, how do you strike a balance?
A versatile and absolute crowd-pleaser of an ingredient that you can look to use is Bolognese sauce. Its hearty and comforting flavours appeal to all kinds of palates, be it young or mature.
Here are some recipe ideas that incorporate Bolognese sauce as the star ingredient:
Bolognese Italian soup
You can get things started on a warm and flavourful note with this wholesome soup. Chicken stock and orzo pasta are the key ingredients, while a cup of Bolognese sauce brings it all together. You can use vegetables like carrots, spinach and zucchini and garnish with fresh herbs.
Cheesy Bolognese pies
Take it from us, these savoury pastries will be an absolute hit with your guests. And they're so simple to prepare. The filling is ground beef with onions and garlic, mixed with Bolognese sauce. Spoon the filling into pastry shells, sprinkle with cheese and bake until golden.
Cauliflower rice with Bolognese sauce
where main courses go, this one ticks all the boxes. It's deep, rich flavours are truly satisfying. Like all good recipes, the composition of this dish is simple: a bed of cauliflower rice with a rich spread of Bolognese sauce on top. If you wish, you can garnish with fresh herbs like basil.
Baked Rigatoni Bolognese
This pasta casserole dish is another winner of a main course. The star ingredients are rigatoni pasta noodles, cooked al dente, and Bolognese sauce. Load into a casserole tray, top with mozzarella cheese and pop it into the oven. This cheesy, meaty delight will be ready in under an hour.
You can always choose to make the Bolognese sauce yourself. But if you're hard pressed for time, you have a great alternative in the form of the Originz Bolognese sauce. It's made with ingredients sourced from the finest organic farms in Italy and is the closest you'll get to the homemade version.
Bon Appetit!
Further Read,