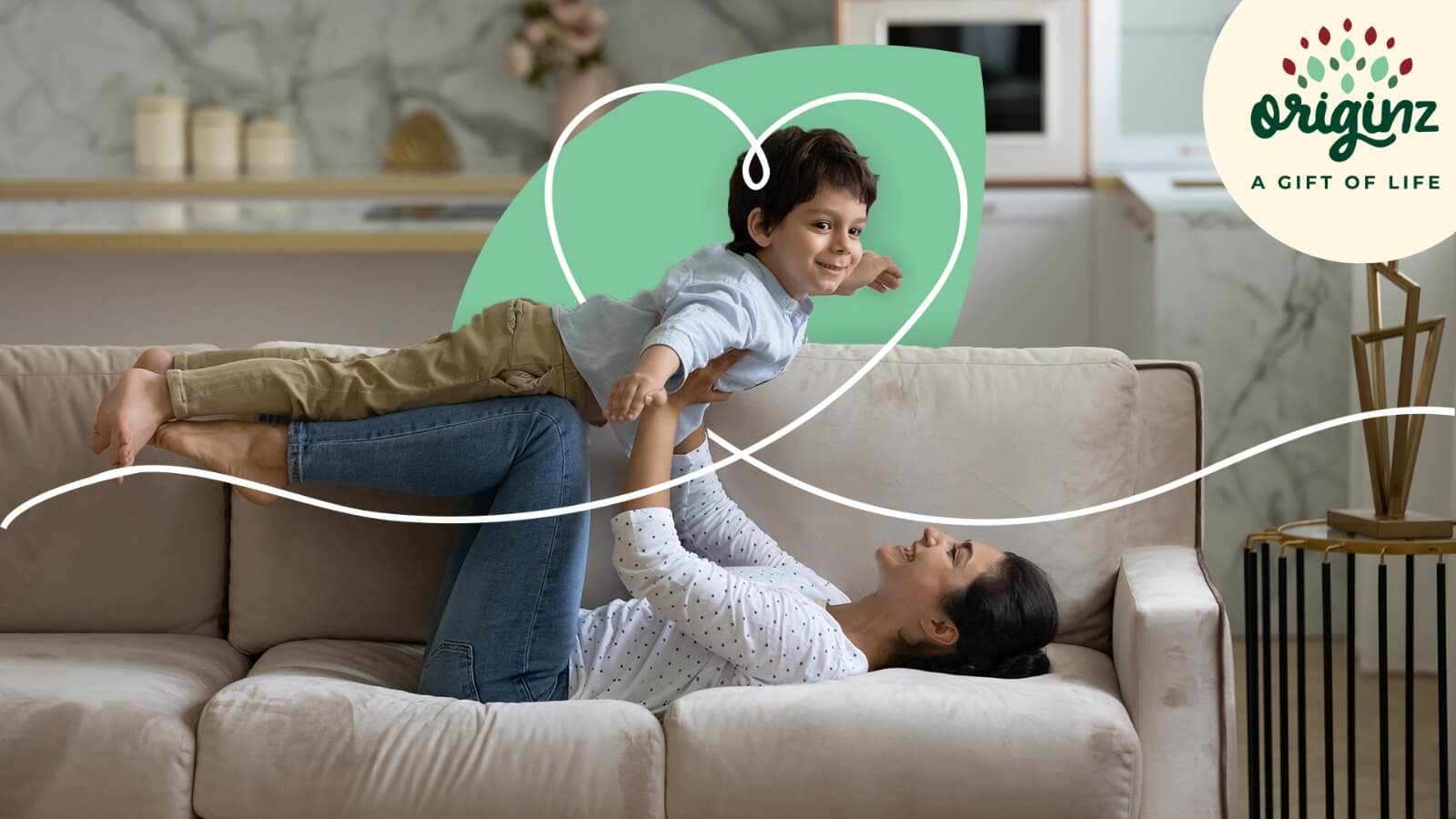 Best organic snack options for your kids
The more you try to keep your children away from all the crisps, sugary colas, and sweet treats – the more they gravitate toward such items. This surplus of processed, sweet and fatty foods can take a toll on your child's overall health and well-being.

By finding a way to incorporate whole foods into your child's snacks, you will be able to provide them with the essential nutrients they need – to keep up their energy levels, build their immunity, as well as to promote cellular growth and function.

Here's where healthy organic snacks can make a huge difference. Organic snacks, or snacks made from organic ingredients, are free of artificial preservatives, colors, and flavors, all of which could be detrimental to your child's health. Made from high-quality, whole-food ingredients, they are packed with fibre, proteins, vitamins, minerals, and other nutrients that can do your child a world of good.

Here are a bunch of children's snack ideas to get you started:

Veggie sticks
Children love snack items with a bit of crunch, and veggie sticks offer them all that crunch and more! Made with fresh organic vegetables, they make for a healthy choice that your child will enjoy.
ranola bars
When it comes to vegan, organic snacks for kids, nothing beats a granola bar: a safe and healthy way to satisfy those sugar cravings. You can even make these bars at home using wholesome ingredients like oats, nuts, and dried fruit.
Yogurt
This is one of the best organic snacks for kids and a great source of protein and calcium. Pair it with fresh berries, jelly, or a sprinkling of chocolate chips to turn it into a snack that your child will truly enjoy!

Sweet potato fries
Kids love fries, and these are the good ones, packed with anti-oxidants like beta-carotene, vitamin, and fiber. A great snack that you can easily prepare at home.

Trail mix
A happy and wholesome mix of nuts, seeds, and dried fruit, this one's a great on-the-go snacking option for kids. Be sure to pick a variant that has no added sugar. But first, make sure that your child isn't allergic to nuts or seeds.
Popcorn
When it comes to healthy snack options for kids, make sure to include this low-calorie, fiber-rich alternative. Always go for a plain, air-popped variety – minus the added butter and salt.
Plant-based veggie crisps
Instead of letting your child dip into a pack of chips, point them towards a healthier but equally yummy option. Made with organic ingredients that often include chickpeas, black beans, and peas, these salty snacks are free of additives and pack a nutritious punch!

Cottage cheese
Besides being a rich source of protein, calcium, and selenium, cottage cheese also contains vitamin B12, which aids growth and brain development in children. You can top it with honey, jam, or fresh fruit slices to turn it into a sweet and nutritious snack that kids will love.

Cheese and whole grain crackers
Talk about healthy snacks for kids, and this classic combination is right up there, certain to appeal to kids of all ages. Pick your child's favorite cheese and pair it with whole grain crackers for a healthy and satisfying snack, any time of the day.

Oatmeal
Typically consumed as a breakfast item, the oatmeal can also be transformed into a delicious snack. Use whole, rolled oats and plant-based milk to prepare the oatmeal, then add 1/8 tsp of cinnamon and sliced apples for sweetness. This is a great snack to promote gut health in children.
Eggs
When it comes to healthy snacks for kids, hardboiled eggs are a terrific option. They provide high-quality protein and several vitamins and minerals, including vitamin B12, riboflavin, and selenium. Slice and serve them on top of organic whole-grain crackers with a slight sprinkling of sea salt and freshly ground black pepper.
Celery with peanut butter and raisins
This yummy and easy-to-prepare snack provides your child with a good balance of proteins, carbs, and fat and is a great way to get them to eat more veggies. All you have to do is cut a stalk of celery into 3-4 pieces, spread peanut butter on the inside, and top it with raisins.
Smoothies
They're a great way to blend in nutrient-rich ingredients, be it spinach or chia seeds, along with fresh organic-grade fruits like bananas, berries, papaya, and kiwi. You can also use purées like organic apple purée, organic carrot apricot pumpkin purée, and organic apple kiwi spinach purée to prepare the smoothie. You can serve them straight up or pour them into an ice cube tray to create colourful popsicles that your little one is sure to love.
Organic fruit juices
A delicious and nutrient-filled alternative to sugary snacks and beverages, organic fruit juices keep your child happy and hydrated. You can choose from a variety of options, including organic orange juice, organic apple juice, organic mixed fruit juice, and organic berry splash, among others.
The challenge that you'll face as a parent is to make these healthy snack options appealing to your child. Here are some things you can do to ease them into the world of organic goodness:
When serving up food, get creative. Prepare food items in their favorite shapes – be

they

a star or a triangle. Make smiley faces on sandwiches. Name dishes after their

favorite

cartoon or video game characters. The idea is to transform that plate of organic food into something that's fun and appealing.

Don't hand your child a ready lunch box. Involve them when packing it. Better still, enlist their help in picking up the ingredients.

Take them to farmers' markets during the weekends. Many farmers' markets these days have end-product tastings, live music, and fun activities for children. More importantly, it'll open their eyes to a whole new world.

Children love games. So, take your kids to the local supermarket and make a game out of it. For instance, you could challenge them to choose one new fruit or vegetable every week.

Encourage your child to grow something organic. Teach them to nurture it and care for it. Together, you could name the plant and measure its growth every week.
And meanwhile, do check our website for fun, kid-friendly recipes.
Further Read,