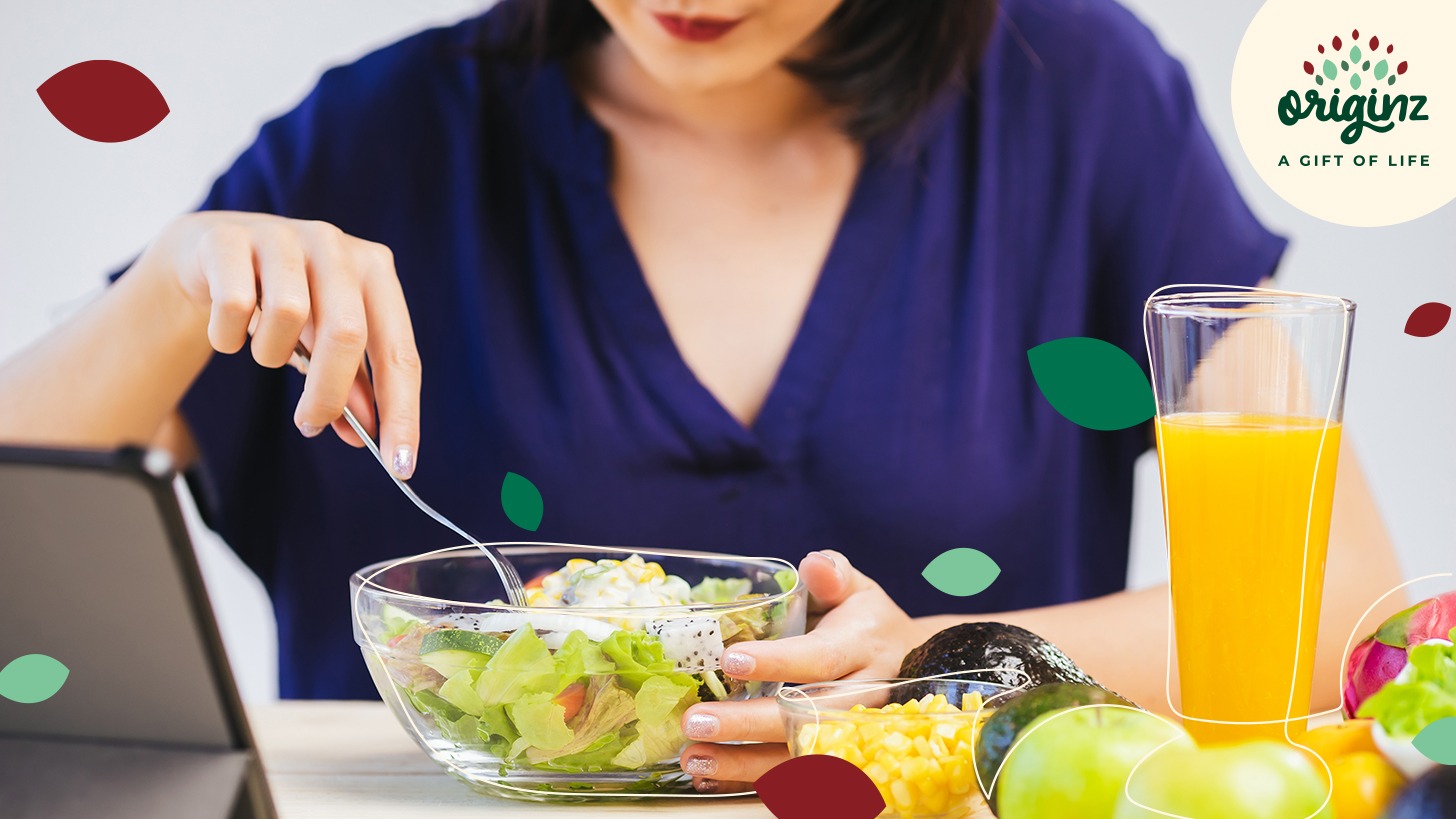 6 Ways to Snack Healthy & Smart
When it comes to snacking, it's easy to fall into the trap of reaching for unhealthy options that are packed with empty calories and offer little nutritional value. However, by making a few simple changes, you can switch to healthy snacking and provide your kids and teens with nourishing choices that fuel their bodies and minds. In this article, we will explore six smart and healthy snack options that are both tasty and nutritious. Let's dive in!
1. Embrace Fresh Fruits and Vegetables
One of the best ways to incorporate healthy snack choices into your routine is by embracing the abundance of fresh fruits and vegetables. These colourful and nutrient-rich options offer a wide range of flavours and textures that can satisfy cravings and provide essential vitamins and minerals. Slice up some crisp cucumbers, bell peppers, or carrots and serve them with hummus or a homemade yoghurt dip. For a refreshing and visually appealing snack, you can also create fruit skewers using a mix of berries, pineapple chunks, and melon balls. For kid's snacks, you can also include organic juices or purees, keeping nutrition as well as taste in mind.
2. Opt for Homemade Granola Bars and Energy Balls
Commercial granola bars and energy balls often contain added sugars and preservatives. Instead, consider making your own at home using wholesome ingredients. Rolled oats, nuts, seeds, dried fruits, and a touch of honey or maple syrup can be combined to create delicious and nutritious snacks. These homemade healthy snack choices can be tailored to your family's preferences, and you can control the amount of added sugars. Store them in an airtight container for easy grab-and-go snacks or lunchbox fillers.
3. Include Protein-Rich Snacks
Protein is essential for growth, development, and overall health, making it an important component of healthy snacks for teens and kids. Include protein-rich options such as Greek yoghurt, cottage cheese, hard-boiled eggs, or nut butter. These are great snack options for kids. Greek yoghurt, in particular, is a versatile option that can be enjoyed on its own or used as a base for smoothies and parfaits. Pair these protein-packed snacks with whole-grain crackers or sliced fruits for a well-rounded and satisfying treat.
4. Experiment with Healthy Dips and Spreads
Switch up your snack routine by exploring a variety of healthy dips and spreads. Guacamole made from ripe avocados, salsa with fresh tomatoes and herbs, or homemade hummus are all fantastic options that add flavour and nutrition to your snacks. These dips can be enjoyed with whole grain pita chips, carrot sticks, or whole wheat crackers. Nut butter, like almond or cashew butter, can be paired with apple slices or spread onto whole-grain bread for a filling and nutritious snack.
5. Get Creative with Smoothies
Smoothies are an excellent way to pack various nutrients into a single snack. Start with a base of unsweetened almond milk, coconut water, or Greek yoghurt, and then add fruits, vegetables, and healthy extras like chia seeds or spinach. The combinations are endless, allowing you to cater to individual preferences. Get creative and involve your kids in the process by letting them choose their favourite ingredients. Smoothies are delicious and a convenient way to sneak in extra servings of fruits and veggies.
6. Prepare Nutrient-Dense Snack Bites
Nutrient-dense snack bites are a wonderful option for on-the-go snacking or as a post-workout treat. These bite-sized snacks can be made using a combination of nuts, seeds, dried fruits, and superfoods like cacao nibs or flaxseeds. Simply blend the ingredients together, roll them into small balls, and refrigerate for a quick and energizing snack. They can be made in advance and stored in the refrigerator for up to a week, making them a convenient option for busy families.

Snacking can be both healthy and enjoyable for kids and teens. By incorporating healthy snack options like fresh fruits and vegetables, opting for homemade snacks, including protein-rich choices, experimenting with healthy dips and spreads, getting creative with smoothies, and preparing nutrient-dense snack bites, you can positively impact your family's snacking habits. These delicious and nourishing snack food ideas will satisfy cravings and provide essential nutrients for growth, development, and overall well-being. Switching to healthy snacking is a small but significant step toward promoting a balanced and nutritious diet for the entire family. So start exploring these snack food ideas to keep your loved ones fuelled and happy.
FAQs
Q. What are some healthy snack options?
Fresh fruits, raw vegetables with hummus or yoghurt dip, nuts and seeds, whole grain crackers or rice cakes, Greek yoghurt, homemade smoothies, and air-popped popcorn are healthy and intelligent refreshment options.
Q. How can I include fruits and vegetables in my snacking routine?
You can include fruits and vegetables in your snacking routine by storing pre-cut fruits and vegetables in your refrigerator for convenient access. You can also store them in snack-sized bags or portioned containers for on-the-go consumption. Adding fruits to yoghurt, oatmeal, cereal, and vegetables to salads or as sandwich toppings are additional ways to incorporate them into snacks.
Q. Are there any healthy, protein-packed snacks?
Yes, there are numerous healthy, protein-rich snacks available. Greek yoghurt, cottage cheese, hard-boiled eggs, roasted chickpeas, almond or peanut butter with whole grain crackers or apple segments, and lean deli meats wrapped in lettuce are available.
Q. What strategies exist for avoiding unhealthy munchies and making better decisions?
Preparing healthy snacks in advance can help you avoid unhealthy munchies and make better decisions. Keep unhealthy food out of sight and have healthier options readily available. Reading nutrition labels and ingredient lists can facilitate informed decision-making. Choose foods with low added sugars, saturated fats, and sodium levels. In addition, practising portion control and mindful eating can help you select healthier snacks.
Further Read,