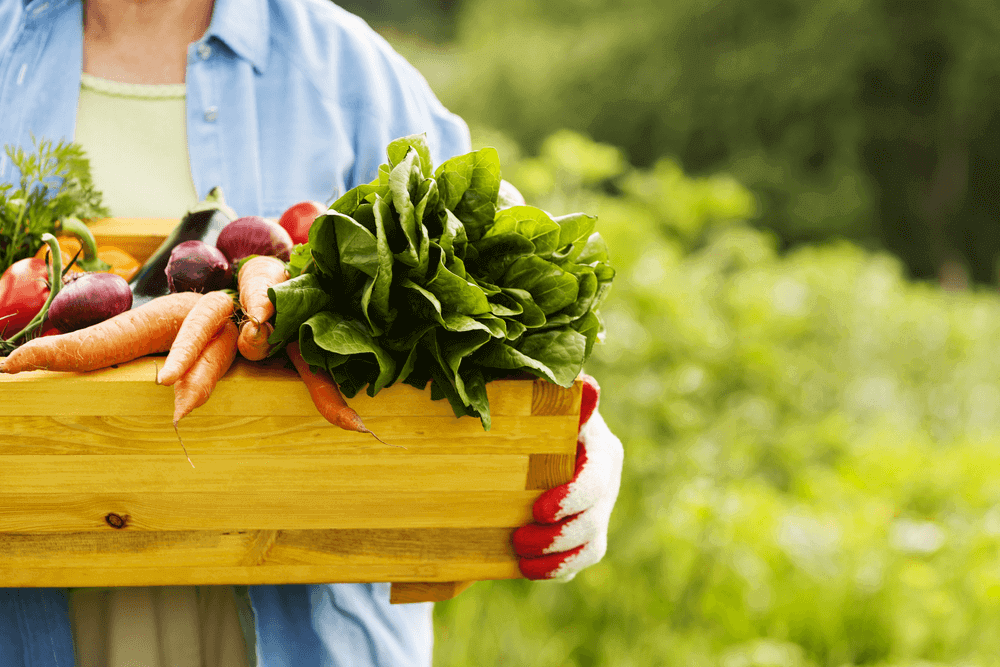 Top 5 Reasons to Go Organic!
If you've ever attended a session on mindful living, you'll know that the instructor starts off by asking you to sit absolutely still. Become aware of your breathing, they'll tell you. Become aware of the rhythms of your body.
That same level of awareness and mindfulness, is required when it comes to the food that we eat.
When making food choices, we tend to rely on our senses. Aroma and visual appeal, texture and taste. But we need to dig a little deeper. We need to ask certain vital questions about the make-up of the food that we are eating.
How has a particular food item made its way to our shelves and onto our tables? What are the different ingredients that have gone into it? Where were the ingredients grown, and under what conditions? How will eating that food benefit us – both in terms of physical wellness and mental health?
Once we start to examine our current food choices, we may find some of the answers quite alarming. Thankfully, we have the option to choose different. By switching to an organic diet, we can find ourselves breathing a little easier. Here's why:
Switching to organic food means eliminating toxic chemicals affecting our holistic health
Organic food is free of artificial additives, synthetic pesticides and chemicals. That's why an organic diet helps enhance cognitive function, as well as mental stamina.


Our bodies and minds are able to absorb more nutrition
Most of today's conventional food is ultra-processed. And somewhere in the manufacturing process, the nutrients in food get drained away. In organic food, they are concentrated – fatty acids and vitamins and antioxidants which can help build a stronger physical, mental and emotional constitution.


We can avoid the physical and mental health risks associated with GMOs
Studies show that GMOs (Genetically Modified Organisms) may alter their makeup in a way that poses health risks. Thankfully, organic food is natural, not modified. Because all it takes is a single cell mutation to cause a chain reaction that could lead to physical diseases and mental disorders, including cancer, autism and ADHD.


We can avoid hormones and antibiotics
The difference between organic and mainstream livestock farmers is that the latter give animals growth hormones, drugs and supplements that could be unsafe for human consumption. Hormones can alter our mood, energy levels and physical appearance. Likewise, taking antibiotics unknowingly can create antibiotic resistance, which can be harmful for the body's immune system.


And finally, going Organic is good for our environment and the future of our planet
With organic crop and livestock production, there is a focus on improving soil quality. And healthy soil fights climate change by pulling carbon out of the atmosphere. In essence, a healthier environment means fresher air to breathe, cleaner water to drink, and more nutritious produce to consume – both for ourselves and for future generations.
There are many other reasons to the organic path, each one more compelling than the other. And those will be covered in our future posts.
Today, you can start your wellness journey by being a bit more mindful about what you eat. Choose healthy and natural whenever you can. You won't only do a big favor to your body, you'll also end up helping our planet .
Until later!
Further Read,