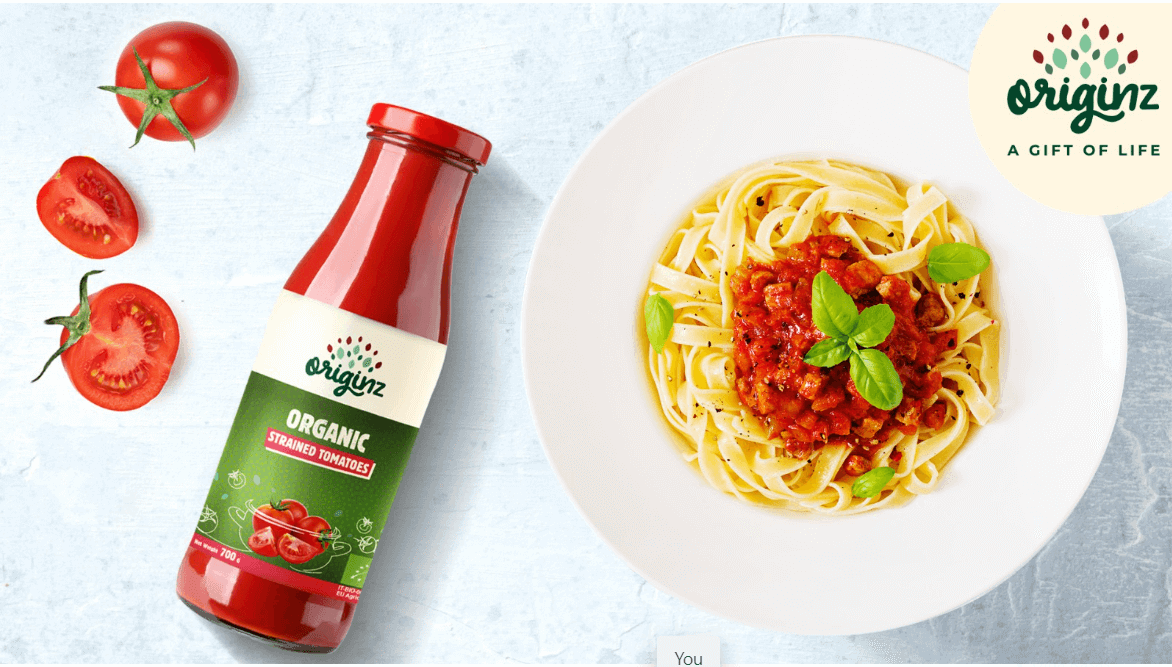 The world's favourite sauce, recalibrated to 100% organic goodness
Talk about versatile ingredients and you don't need to look any further than tomato sauce! Invented in Italy, this hugely popular condiment has gone on to become an integral part of the global food culture - a beloved and essential ingredient in many culinary traditions. Be it as the base for a dish or as a finishing touch, it is used in a wide variety of dishes - from pizzas and pastas to soups and stews to all kinds of fast food.
At Originz, we've taken the world's favourite ingredient and given it a healthy and wholesome makeover.
The difference comes from our tomatoes, which are grown by passionate Italian farmers who work in perfect harmony with Nature - allowing the tomatoes to ripen to perfection under the warm country sunshine. The quality of each and every tomato that makes it to the final batch is guaranteed by a sophisticated system, one that lets us follow the product from farm to table.
The outcome is a rich blend of tomato sauce that's 100% pure, 100% organic.
Unlike their regular counterparts, strained tomatoes have a velvety texture. They also have a distinct flavour, rich and intense, made possible by the fact that they are processed within a few hours of being picked. They are ideal for dishes that require a short cooking time.
Try it for yourself and taste the difference!
Further Read,