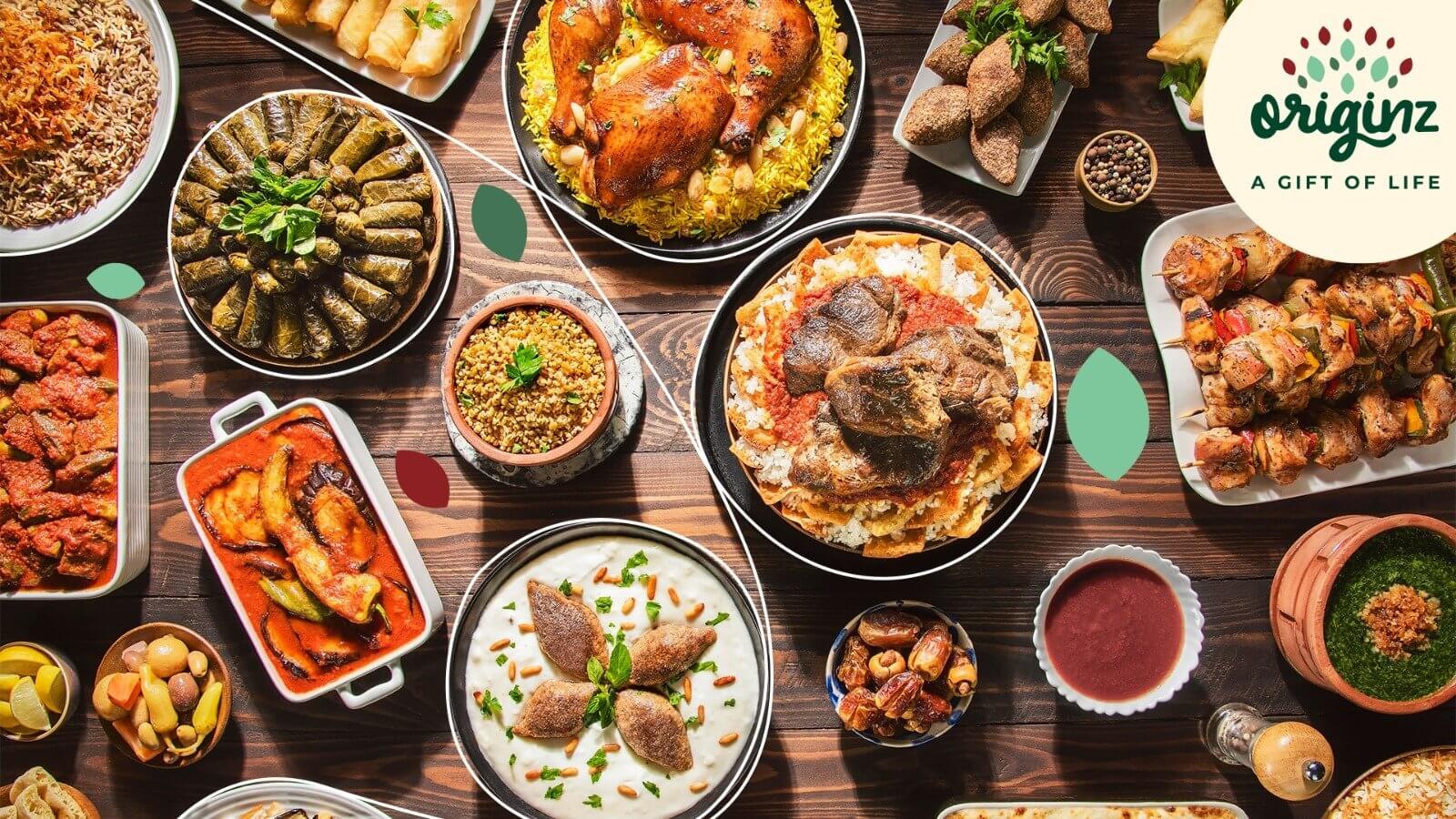 Saudi Food Show 2023 – Riyadh – Originz
6 great reasons to visit the Saudi Food Show 2023
If you're passionate about the world of food, the Saudi Food Show 2023 – scheduled to be held in Riyadh between 20th and 23rd June – is where you need to be. This highly anticipated event is set to become the largest and most significant F&B sourcing event in the Kingdom of Saudi Arabia – one that promises to bring together global F&B companies, industry thought leaders and the region's greatest chefs on a single platform.
Here are 6 compelling reasons why we feel you ought to block your dates and make it a point to attend this culinary and cultural extravaganza:
The Saudi Food Summit
The three-day summit will offer visitors valuable insights into the dynamics and trends that are shaping the F&B sector in the Kingdom and GCC. It'll include informative sessions and panel discussions on a range of topics such as F&B investments, business opportunities, food security, supply chain resilience, navigating economic challenges, emerging consumer trends, food safety, waste management, innovative food services, as well as the impact of agri-food technology. The summit will feature a galaxy of industry experts including H.E. Bandar Ibrahim Alkhorayef (Saudi Arabia's Minister of Industry and Mineral Resources), Prince Waleed bin Nasser Al-Saud (CEO, Mukatafa), Rania Moualla (Founder & Chairman, ZADK Saudi Culinary Academy), Bobby Rajendran (CEO, Tamimi Markets), Chris Abboud (General Manager - VP, Pepsico Food Units), David Rosenberg (Co-founder & CEO, AeroFarms) and Joanne Limoanco-Gendrano (Executive Chef, Unlever Food Solutions – Arabia), among others.
Top Table Saudi
From haute cuisine to street food and pop-ups – this first-of-its-kind platform will enable visitors to explore and experience the culinary diversity of Saudi Arabia. It'll feature a star-studded lineup of internationally renowned chefs, local master chefs, women specializing in culinary art as well the culinary world's upcoming talent. Visitors will get a peek into what goes behind the creation of some of the world's most celebrated dishes, as these chefs demonstrate their signature techniques and flavors through captivating Masterclasses. At Pizza World, visitors will get an opportunity to take their pizza-making skills to the next level. There'll be a special focus on the trends and innovations that are shaping the modern Saudi cuisine. Some of the culinary superstars who will be making their debut in the kingdom include Chef Paco Morales of Noor, Chef Albert Adria of Enigma, Chef Vikas Khanna of Kinara and Chef Salam Dakkak of Bait Maryam, among a galaxy of others.
FoodVerse
What happens when the world of food decides to embrace the limitless possibilities of the metaverse? FoodVerse is a fully immersive platform that will introduce visitors to all those possibilities. You will experience real-life applications of the metaverse through one-on-one workshops with blockchain, deep-tech, NFT and crypto experts, as they share their knowledge of emerging technology trends that will pave the way for future innovations in the F&B industry.
Saudi Food Excellence Awards 2023
A highlight of the Saudi Food Show will be the glittering awards ceremony that will celebrate the brilliance and innovation that define the Kingdom's F&B industry. It will honor exceptional Saudi-made brands that push the boundaries of product development and drive innovation. Winners will be announced in several categories including Best Sustainable Product/Initiative, Best Restaurant Concept, New F&B Startup of the Year, and Best Food Retailer, among others. Visitors will have a chance to immerse themselves in the extraordinary accomplishments of trailblazing individuals and organizations that have left an indelible mark in the region's F&B landscape.
Tawasul Meetings Programme
The word 'Tawasul' means 'Get Connected'. It's an apt name because the programme looks to connect exhibitors directly with relevant and handpicked buyers on the show floor. It's being billed as the largest personalised matchmaking programme, dedicated to F&B sourcing. For participants, it opens up a quality space to forge meaningful connections with industry leaders and peers, initiate meetings and create business networking opportunities. In addition to forging new partnerships and broadening one's network, the programme also acts as a great platform for knowledge-sharing in terms of product innovations and new launches.
YouthX Saudi
The YouthX platform is set to make its glittering debut in Saudi Arabia by way of the Saudi Food Show. It's a platform for young, upcoming chefs from the region's finest hotels to showcase their skills and creativity on a global stage, in a competitive format. They will compete, in teams of three, in a demanding culinary challenge that will be spread over several months. The winning team at YouthX Saudi will win a grand prize and be selected to enter the finals at GulfFood 2024.
Clearly, the Saudi Food Show 2023 in Riyadh promises to be an unforgettable culinary experience for food enthusiasts and industry professionals alike. From diverse flavors, healthy food and innovative products to networking opportunities and cultural experiences, this event will offer a unique blend of gastronomy, inspiration, and cultural immersion. Don't miss out!
Further Read,