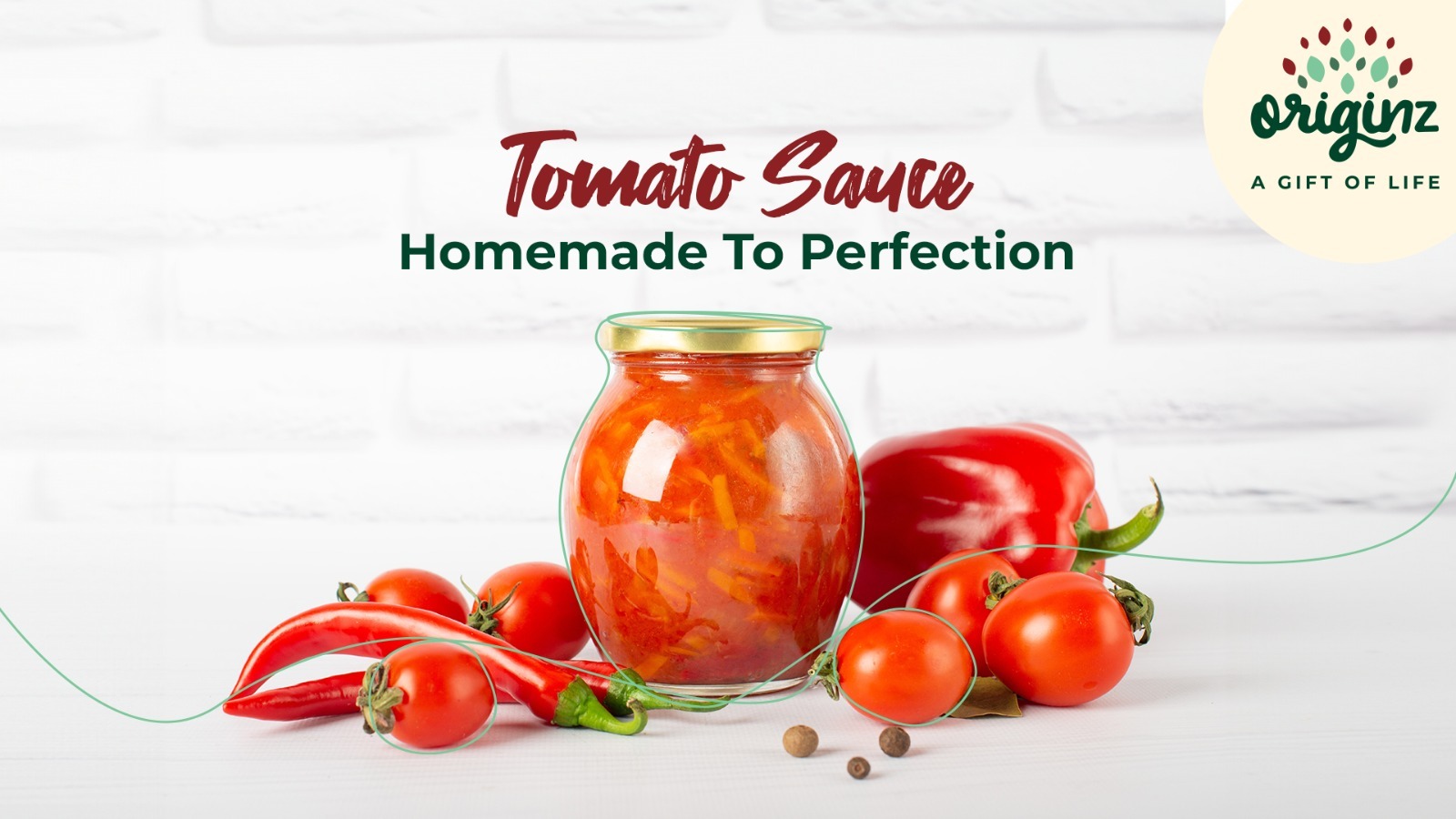 Tomato Sauce: Homemade To Perfection
When it comes to versatile and flavourful condiments, tomato sauce is a true champion. Whether you're drizzling it over a plate of pasta, using it as a base for pizza, or enhancing the flavour of your favourite dishes, tomato sauce is a kitchen staple that adds depth and richness to a wide range of recipes. But have you ever wondered how to make tomato sauce from scratch? In this blog, we'll explore the art of making delicious tomato sauce, from selecting the perfect tomato sauce ingredients to understanding its nutritional value.
The Basics: Tomato Sauce Ingredients
Making tomato sauce from scratch is a rewarding experience that allows you to control the flavours and quality of the final product. The key ingredient, of course, is tomatoes. Opt for ripe, juicy tomatoes for the best results. You can choose between various types of tomatoes, such as plum tomatoes, San Marzano tomatoes, or even fresh garden tomatoes, depending on your preference.
How to Make Tomato Sauce: Step by Step
Step 1: Prep the Tomatoes
Start by washing the tomatoes thoroughly and removing the stems. If you prefer a smoother sauce, blanch the tomatoes by immersing them in boiling water for about 30 seconds. This will make peeling the skins off easier.
Step 2: Peel and Dice the Tomatoes
After blanching (or if you prefer not to blanch), peel the skin off the tomatoes. Then, dice the tomatoes into small pieces. Diced tomatoes will contribute to a chunkier sauce with bursts of tomato flavour.
Step 3: Sauté Aromatics
In a large pot, heat some olive oil over medium heat. Add diced onions, garlic, and a pinch of salt. Sauté until the onions become translucent and the mixture becomes fragrant. These aromatics will form the base of your tomato sauce and infuse it with depth of flavour.
Step 4: Add the Tomatoes
Once the aromatics are ready, add the diced tomatoes to the pot. Stir well and let them cook down for a few minutes. As the tomatoes soften, their natural juices will create a flavourful base for your sauce.
Step 5: Simmer and Season
Lower the heat to a gentle simmer. At this point, you can season your tomato sauce with your choice of herbs and spices. Common options include basil, oregano, thyme, and a pinch of red pepper flakes for a hint of heat. Don't forget to add salt and black pepper to taste.
Step 6: Let the Flavours Develop
Allow the sauce to simmer for about 30 minutes to an hour, stirring occasionally. As the flavours meld together, the diced tomatoes will break down and create a harmonious texture.
Step 7: Blend (Optional)
If you prefer a smoother texture, you can use an immersion blender or transfer the sauce to a traditional blender to achieve your desired consistency.
Tomato Sauce Nutrition: A Closer Look
Tomato sauce is not only delicious but also quite nutritious. Tomatoes are rich in vitamins A and C, as well as antioxidants like lycopene, which has been linked to potential health benefits, including reducing the risk of certain chronic diseases.
However, it's important to note that the nutritional value of your tomato sauce can be influenced by the other ingredients you add. Olive oil, for instance, contributes heart-healthy monounsaturated fats, while herbs and spices can offer additional vitamins and minerals without adding many calories.
Frequently Asked Questions (FAQs)
1. Can I use canned diced tomatoes or tomato paste instead of fresh tomatoes for my tomato sauce?
Absolutely! Both canned diced tomatoes and tomato paste are convenient options and can yield excellent results. Look for canned tomatoes with no added salt for more control over your sauce's sodium content.
2. How long can I store homemade tomato sauce?
Homemade tomato sauce can be stored in an airtight container in the refrigerator for up to a week. Alternatively, you can freeze it for up to 6 months. Just be sure to cool the sauce completely before storing it.
3. Is tomato sauce gluten-free?
Yes, tomato sauce made from scratch with fresh tomatoes and basic seasonings is typically gluten-free. However, it's always a good idea to check the labels of any pre-made seasonings or tomato products you use to ensure they are gluten-free.
4. Can I adjust the level of spiciness in my tomato sauce?
Absolutely! You have full control over the level of spiciness in your sauce. Adjust the amount of red pepper flakes or other spicy seasonings to suit your taste preferences.
Crafting tomato sauce from scratch is a delightful culinary journey that rewards you with a rich, flavourful condiment. By selecting the finest tomato sauce ingredients and following a simple step-by-step process, you can create a versatile sauce that elevates the taste of countless dishes. Whether you prefer a smoother texture or love the burst of flavour from diced tomatoes, homemade tomato sauce offers a world of possibilities in your kitchen. So don your apron, gather your ingredients, and embark on a tomato sauce-making adventure that's both delicious and nutritious.
Further Read,