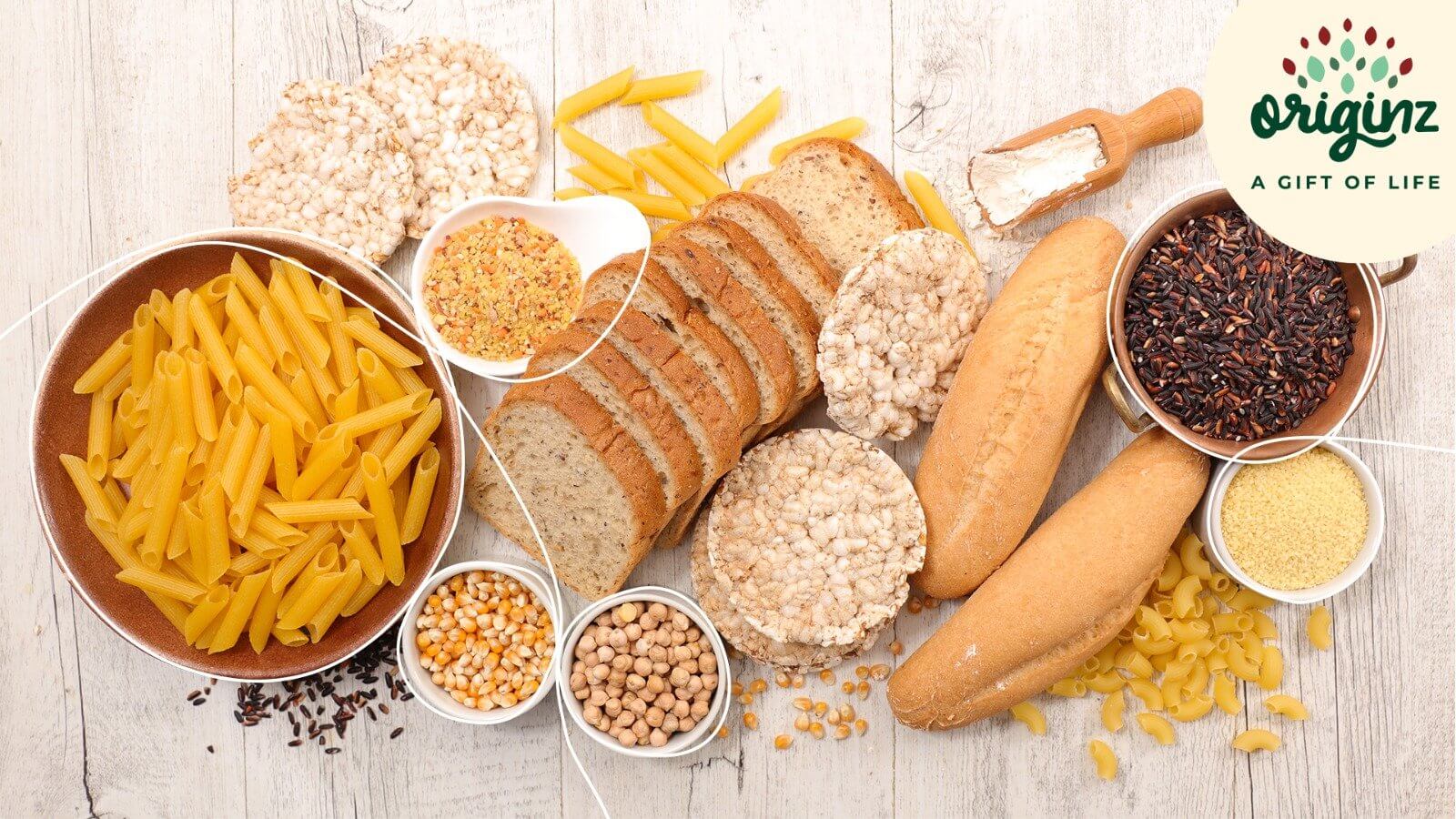 How Gluten-Free Foods Help for Healthy Diet?
Going organic is the new norm. And so, almost all of your pantry is filled with naturally processed ingredient.
This is often the case when you opt for healthy gluten-free foods. But wait – are you sure you have high-fiber gluten-free food?
Eating gluten-free food is a healthy lifestyle choice for some and compulsory for others. No matter the reason, it's essential to incorporate foods that help you consume fiber in the required amount.
How Much Fiber Is Recommended Per Day?
Fiber is readily available in traditional sources like bran, barley, and whole wheat. But people with Celiac disease or Gluten sensitivity cannot consume these foods. And since fiber is not recommended as a supplement, it's better to look for alternatives with high fiber.
As a general rule of thumb, The American Heart Association Eating Plan recommends consuming 25 to 30 grams of fiber a day.
Unfortunately, the average person doesn't consume more than 15 grams of fiber in a day.
Worried about how to balance your fiber intake while making sure the food you take is gluten-free as well?
Let's look at eight healthy gluten-free foods you can use for a high-fiber gluten-free breakfast and more.
8 High Fiber Gluten Free Food to Include in Your Diet
1. Apple
We've all heard, 'An apple a day keeps the doctor away.' But did you know you can eat apples to gain a decent dose of fiber and nutrients?
That's right.
Not only can you include it in your breakfast, but also lunch or even have it as a snack. And if you're into sweet treats, shove it in the oven to enjoy its soft, natural goodness.
The amount of fiber in a medium apple is 4 grams.
2. Avocado
Avocado is one of the most healthy and high fiber gluten-free food you could ask for.
Known for its protein-richness and healthy fats, you can add this fruit to your smoothies, apply it on toast, or eat it as a standalone.
Since avocado is high in fiber and gluten-free, you can easily add it to your healthy gluten-free diet plan.
One avocado contains 14 grams of fiber.
3. Raspberries
Who can say no to a bowl full of juicy raspberries?
And knowing they're high in fiber and low in sugar makes for the perfect combination.
Eating raspberries will barely affect your sugar levels if you're concerned about sugar intake. Pop them in the mouth one by one or mix them in your yogurt bowl – the choice is yours.
If that's not the gift of life, then we don't know what is!
One cup of raspberries offers 8 grams of fiber.
4. Seeds
Add seeds to your diet plan if you're looking for a fulfilling high-fiber gluten-free breakfast. Some seeds rich in fiber, as well as high in healthy fats like Omega 3s, include:
· Flaxseeds
· Chia seeds
· Pumpkin seeds
One tablespoon of flax seeds has 3 grams of fiber.
An ounce of chia seeds contains 10 grams of fiber.
An ounce of pumpkin seeds has 5 grams of fiber.
5. Quinoa
Choosing gluten-free food doesn't mean missing out on rice and other grains. And quinoa makes an excellent substitute as a high-fiber gluten-free food.
Quinoa is available in different forms. For example, you can find quinoa salads, fried rice, and even protein shakes.
One cup of cooked quinoa offers 5 grams of fiber.
If you enjoy consuming multiple grains in one meal, check out Originz gluten-free fusilli multigrain.
And our gluten-free rigate multigrain is an absolute favorite for people hunting for gluten-free foods for a fulfilling experience.
Made from four essential cereals, including quinoa, buckwheat, corn, and rice, our products are ideal for meeting your health goals in one place.
6. Beans
Beans are widely known for their protein-rich content. But few know that they're also a great source of fiber.
Some beans you can conveniently use to create a healthy gluten-free diet plan include:
· Chickpeas
· Kidney beans
· Lentils
Use chickpeas in your salad, toss them in your tacos, or roast them to enjoy a snack when going to work.
One cup of chickpeas contains 10 grams of fiber.
7. Buckwheat
Buckwheat is a healthy, gluten-free alternative to rice, potatoes, and pasta. You can use them as curry or stew to make a side dish or substitute them for rice. Like beans, buckwheat is also high in protein and fiber.
One cup of buckwheat contains 5 grams of fiber.
Since you can use it instead of pasta, our organic Spaghetti multigrain is the best product to add to your shopping cart. Not only does it have buckwheat, but it also contains corn, rice, and quinoa.
Spinach
Veg lovers, this is for you.
Low in carbohydrates and high in protein and fiber, there's no reason not to have it as a healthy gluten-free diet. However, we don't recommend it as a breakfast. Instead, you can take it for lunch or dinner.
One cup of spinach provides 4 grams of fiber, which ultimately paves the way to meet your daily fiber dose.
Ready to take advantage of nature-inspired goodness with high-fiber gluten-free food for life?
We wish you good health!
Further Read ,