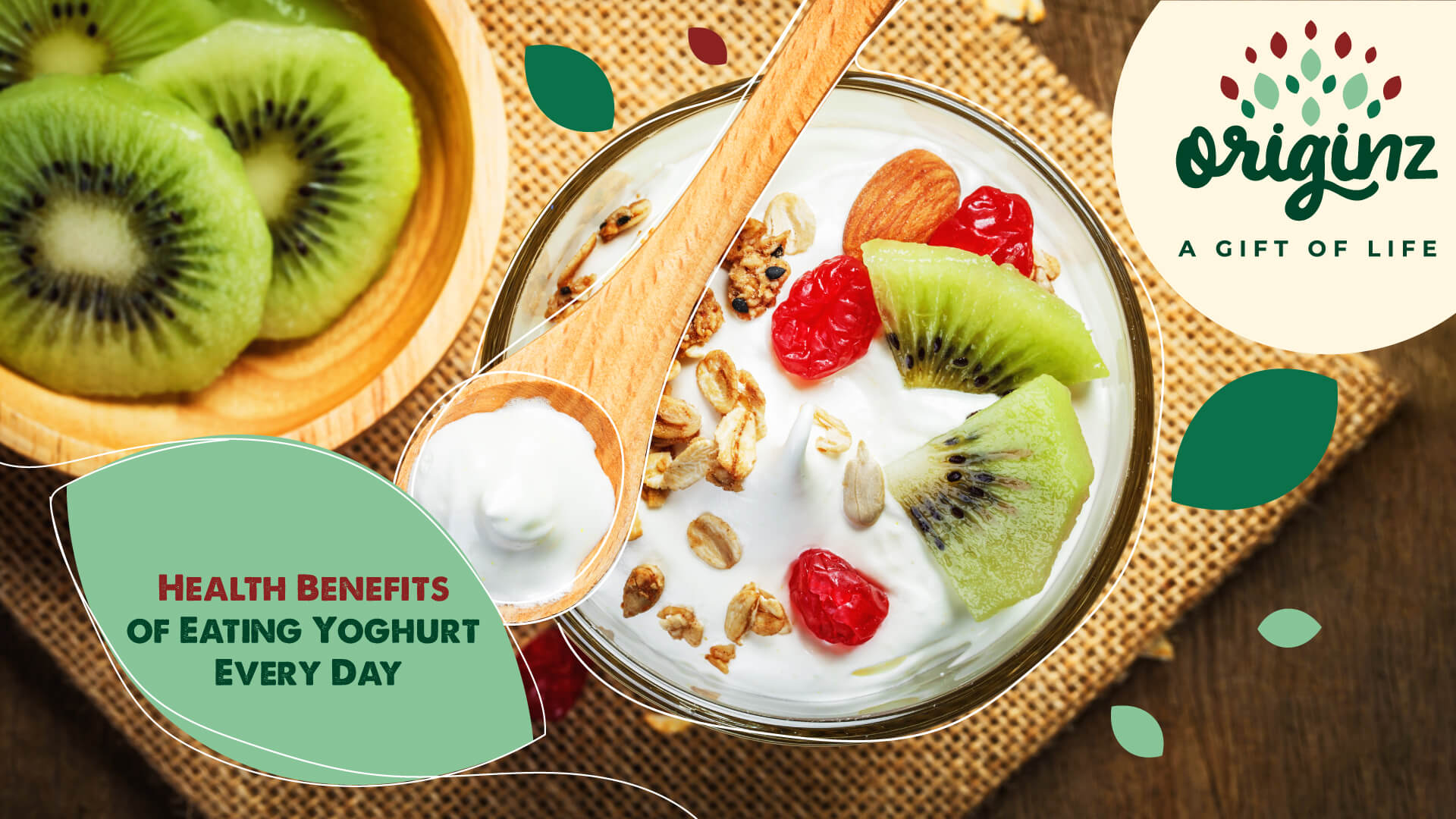 Health Benefits of Eating Yoghurt Every Day
Yoghurt is enjoyed as a staple food worldwide. It can be found in everything - from dipping sauces to desserts, from baked goods to breakfast bowls. It has been consumed for centuries. Eating yogurt everyday has several benefits and it has delicious taste and many health benefits. The varied nutritional profile of yoghurt makes it a great addition to your daily diet. Eating yoghurt regularly ensures that you reap the many health benefits it has to offer. Here are a few of them:
Probiotic Support
Probiotics are harmless bacteria that live in your guts and stomach. They perform a number of functions in the body, including breaking down food, helping absorb nutrients, and aiding digestion. Yoghurt can sometimes contain active cultures of these probiotics, especially Lactobacillus and Bifidobacterium, so eating yoghurt means that these probiotics can get into your gut in much higher quantities, offering many benefits for your stomach and intestines.
Digestive Health
The probiotics in yoghurt can help you keep a balanced gut microbiome, which can soothe common digestive issues and keep your bowel movements normal. This may also help with reducing the severity of diarrhoea, stopping constipation, and relieving symptoms of IBS.
Enhanced Immune System
Did you know that a large part of your immune system is located in the intestines? Your gut is home to all kinds of immune cells, tissues, and structures, which can help you fight off disease. A balanced gut microbiome can go a long way towards supporting these cells in their fight and can make you less susceptible to disease and infection.
Improved Bone Health
Yoghurt is an excellent source of calcium, which is crucial for building up strong bones and teeth. Many kinds of yoghurt have added vitamin D, which helps the body absorb calcium better. Eating yoghurt every day can help you keep a healthy bone density and reduce the risk of osteoporosis later in life.
Protein Power
Yoghurt is a delicious and convenient source of high quality proteins. Proteins are essential for many tasks that body performs, such as muscle building and repair and the production of helpful enzymes and hormones. Yoghurt can be a valuable addition to your diet if you are looking to build up muscle mass or balance your hormones.
Weight Management
Protein-rich foods like yoghurt can help you control your appetite. Yoghurt can promote a feeling of fullness in your stomach, which can help keep you from snacking too much and reduce your calorie intake. This in turn can help you on your weight loss journey.
Heart Health
Some studies have shown that yoghurt might help you keep your heart healthy. The probiotics in yoghurt may help lower your blood pressure, as well as reducing the levels of low-density lipoprotein (LDL) cholesterol (known as 'bad' cholesterol) in the body. These benefits can reduce your risk of heart disease.
Nutrient Density
A spoonful of yoghurt contains a host of essential vitamins and minerals in a relatively low-calorie package. As well as calcium, proteins, and probiotics, yoghurt contains vitamins B2 and B12, potassium, magnesium, and phosphorus. These minerals all play key roles in maintaining your health and wellbeing.
Improved Skin Health
There is a lot of research going on about the connection between gut health and skin health. Some studies have found that probiotics in yoghurt help reduce inflammation in the gut, which may help improve the complexion of your skin. A number of people with acne and eczema have reported benefits to the skin from including yoghurt and other probiotic-rich foods in their diet. You could easily join them by doing the same.
Balanced Blood Sugar
Yoghurt, which has both protein and probiotics, may help stabilise your blood sugar levels. This can be very useful for people with diabetes or who are at risk of diabetes, because it may help prevent spikes and crashes in blood sugar.
FAQs
Can children and toddlers eat yoghurt?
Yes, yoghurt is generally safe for children and infants who have started eating solid foods. What is more, it is a great source of calcium and proteins, which is beneficial for their development and growth.
Can I have yoghurt if I am dairy-free or lactose intolerant?
Some lactose-intolerant people can tolerate yoghurt because the probiotics break down some of the lactose during fermentation. However, lactose intolerance varies between people, and lactose-free or dairy-free options are available. Common dairy-free options are soy, almond or coconut yoghurt. You can even try to make your own soy yoghurt from Originz's soya beverage!
What is the difference between regular and Greek yoghurt?
Greek yoghurt is strained to remove much of the whey from regular yoghurt, which results in a thicker texture and higher protein content. It is also lower in carbohydrates and calories than regular yoghurt.
Incorporating yogurt into your daily diet can be a small but impactful step towards better health and well-being. Its rich blend of probiotics, calcium, protein, and essential vitamins and minerals offers a wide array of benefits, from supporting digestive health to fortifying your immune system. Moreover, yogurt's role in bone health, weight management, heart health, and even skin wellness shows how versatile it can be. So, whether you prefer it plain, with fruit, or in smoothies and parfaits, don't underestimate the potential of yogurt to transform your daily dietary habits and contribute to a healthier, happier you.
Further Read,