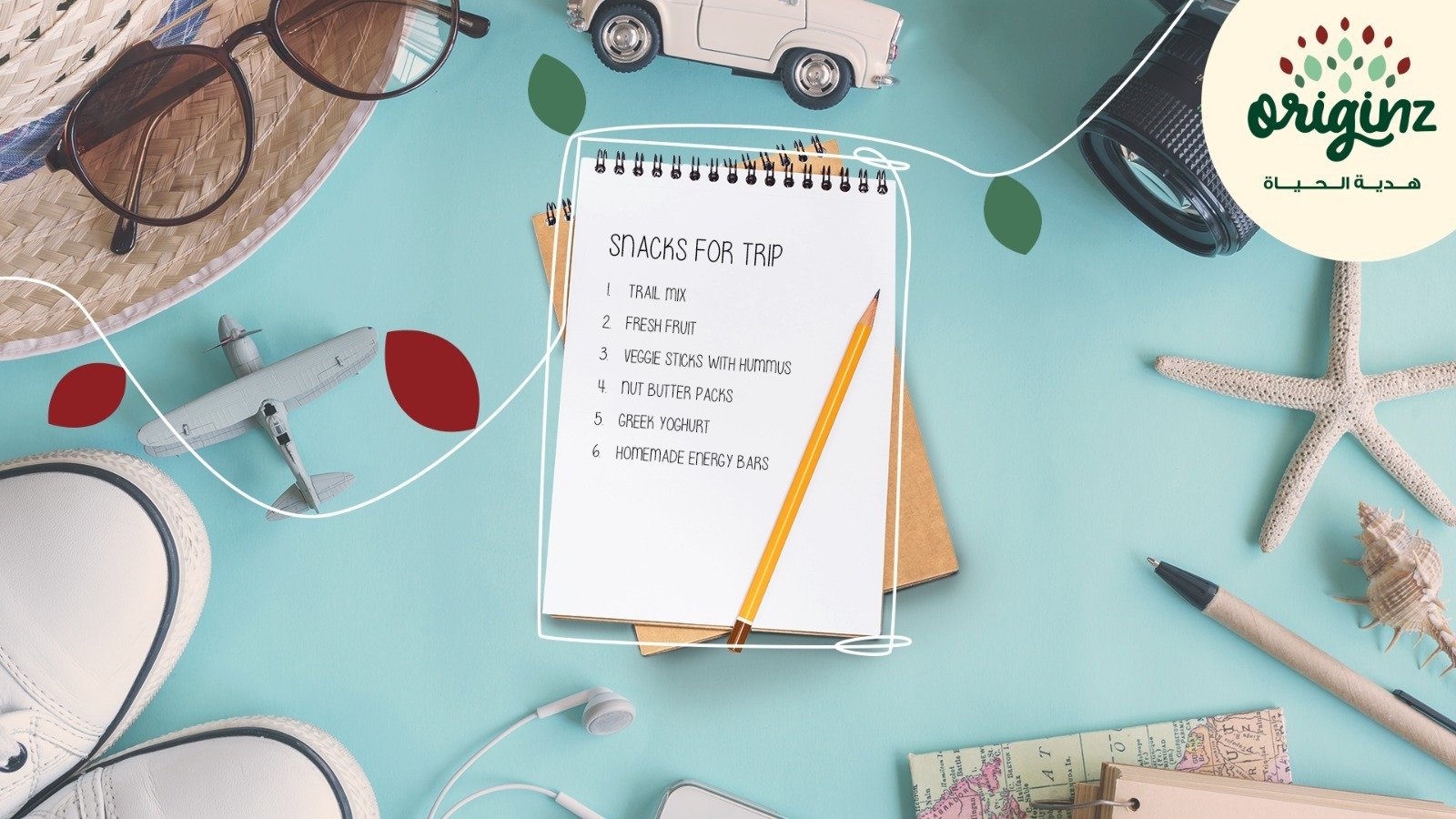 6 Must-Have Healthy Snacks for Your Next Trip
It is invigorating to embark on a journey, but locating wholesome and healthy snacks can be challenging. We've all stood in front of a refreshment aisle, bewildered by the plethora of options that are either high in sugar or contain empty calories. Fret not! In this blog, we will guide you through a list of healthy and delicious travel snacks for your next trip. Not only are these snacks tasty and satisfying, but they also provide the necessary nutrients to keep you energised throughout your excursions. So, let's uncover the best travel snacks to carry while travelling!
1.
Trail Mix

Trail mix is an indispensable travel refreshment and for a good reason! It provides an ideal balance of healthy fats, protein, and fibre and is adaptable and customisable. Mix nuts, seeds, dried fruits, and a sprinkle of dark chocolate pieces to create your blend. Almonds supply essential healthy fats and protein, whereas dried fruits contribute natural sweetness and fibre. This snack is compact, lightweight, and simple to pack; it provides a quick and nutritious boost during long hours of exploration.
2.
Fresh Fruit

When it comes to nutritious treats, nature's greatest gift is fresh fruit. They are chock-full of vitamins, minerals, and antioxidants, making them an ideal travel food. Apples, oranges, avocados, and grapes are portable fruits that require minimal preparation. In addition to being refreshing, hydrating, and able to satiate your sweet tooth, they also provide vital nutrients. Choose fruits with outer skins because they are less likely to become crushed or damaged during travel. One can also travel with fresh and organic juices like mixed fruit juice, apple juice, or orange juice.
3.
Veggie Sticks with Hummus

Crunchy, colourful, and nutrient-dense vegetable sticks with hummus are an ideal travel companion. Carrots, celery, bell peppers, and cucumbers are excellent dipping options. These low-calorie treats are abundant in vitamins, minerals, and fibre, while hummus provides protein and healthy fats. Pack them in a small container or re-sealable bag for a convenient, mess-free on-the-go refreshment.
4.
Nut Butter Packs

Convenient and protein-rich snack options for travellers are nut butter packets. Easily accessible single-serving packets of almond butter, peanut butter, or cashew butter can be coupled with whole-grain crackers or apple slices. Nut butters are an excellent source of healthy fats, protein, and minerals such as potassium and magnesium. They are also filling, preventing hunger pangs on long journeys.
5.
Greek Yoghurt

Greek yoghurt is an excellent snack option if you have access to a refrigerator or chiller. This dessert is velvety, satisfying, and rich in probiotics, calcium, and protein. Choose individual containers or pre-portioned glasses, and consider adding granola, nuts, or fresh berries for added texture and flavour. Another recipe that you can try is roasted mixed vegetables with Greek yoghurt. One can try fresh or frozen mixed vegetables, filled with all the necessary nutrients and delicious taste. Greek yoghurt will keep you satiated and nourished while promoting digestive health.
6.
Homemade Energy Bars

Store-bought energy bars are typically laden with added sugars and preservatives. Why not instead prepare your homemade recipe for energy bars? Experiment with cereals, nuts, seeds, dried fruits, and a natural sweetener like honey or maple syrup. In addition to being delectable, these bars provide a rapid and sustained energy boost. Wrap them individually for transportability, and you'll always have a nutritious nibble close at hand.

Apart from the above-mentioned options, one can also opt for organic food items such as juice, purees, and more. Originz offers a variety of organic items, from kid's snacks to healthy pasta and sauces. Maintaining a healthy and thoughtful diet is essential to keep your body fit and fine. So choose health over fast food cravings.

When travelling, nutritious eating does not have to be a challenge. With these essential healthy and good travel snacks for your next vacation, you can fuel your adventures with tasty, nutrient-rich options. Remember to plan, stow them in convenient containers, and reap the benefits of wholesome travel snacks. By fortifying your body with these travel-friendly snacks, you will have the energy and vitality to seize every opportunity. Bon voyage, and enjoy your snacks!
FAQs
Q. Can I bring these snacks beforehand or prepare them on the road?
You can prepare these travel snacks in advance! Most of these options, including trail mix, fresh fruits, and nut butter packets, can be prepared and packed in advance. If you plan to bring perishable items, such as Greek yoghurt or veggie sticks with hummus, it is best to prepare them fresh or have access to refrigeration during your voyage.
Q. How can I prevent my fresh crops from becoming damaged or crushed while travelling?
Choose fruits with peels, such as apples and bananas, to prevent crushing or harming your fresh produce. They possess a natural protective layer that aids in their preservation. Additionally, you can store them in sturdy containers or use market-available fruit travel cases to protect them during transport.
Q. Are these munchies appropriate for people with dietary restrictions or food allergies?
Many recommended snacks are adaptable to various dietary restrictions and food allergies. For instance, you can substitute seeds or other allergen-free options for nuts in the trail mix if you have nut allergies. Similarly, if lactose intolerant, you can experiment with dairy-free yoghurt substitutes or omit Greek yoghurt altogether. Always read the ingredient labels and tailor the munchies to your dietary requirements.
Q. How readily available are these foods at convenience stores, or should I prepare them at home?
Even though some foods are available at convenience stores, preparing them at home is often cheaper and healthier. You can control the ingredients, portion sizes, and quality of homemade treats. However, if you cannot make them yourself, consider purchasing comparable healthier snack options from convenience stores or the market.
Q. How long can these foods remain fresh while travelling?
The travel snacks ' freshness can vary depending on the specific item and the environmental conditions during your excursion. Apples and oranges can typically remain fresh for several days if stored adequately. While packing long-lasting food for travelling, make sure to store it in airtight containers; trail mix and homemade energy bars have an extended shelf life and can last several weeks. However, it is always a good idea to monitor the freshness and discard any snack that exhibits evidence of spoilage or has been stored for longer than the recommended period.
Further Read,