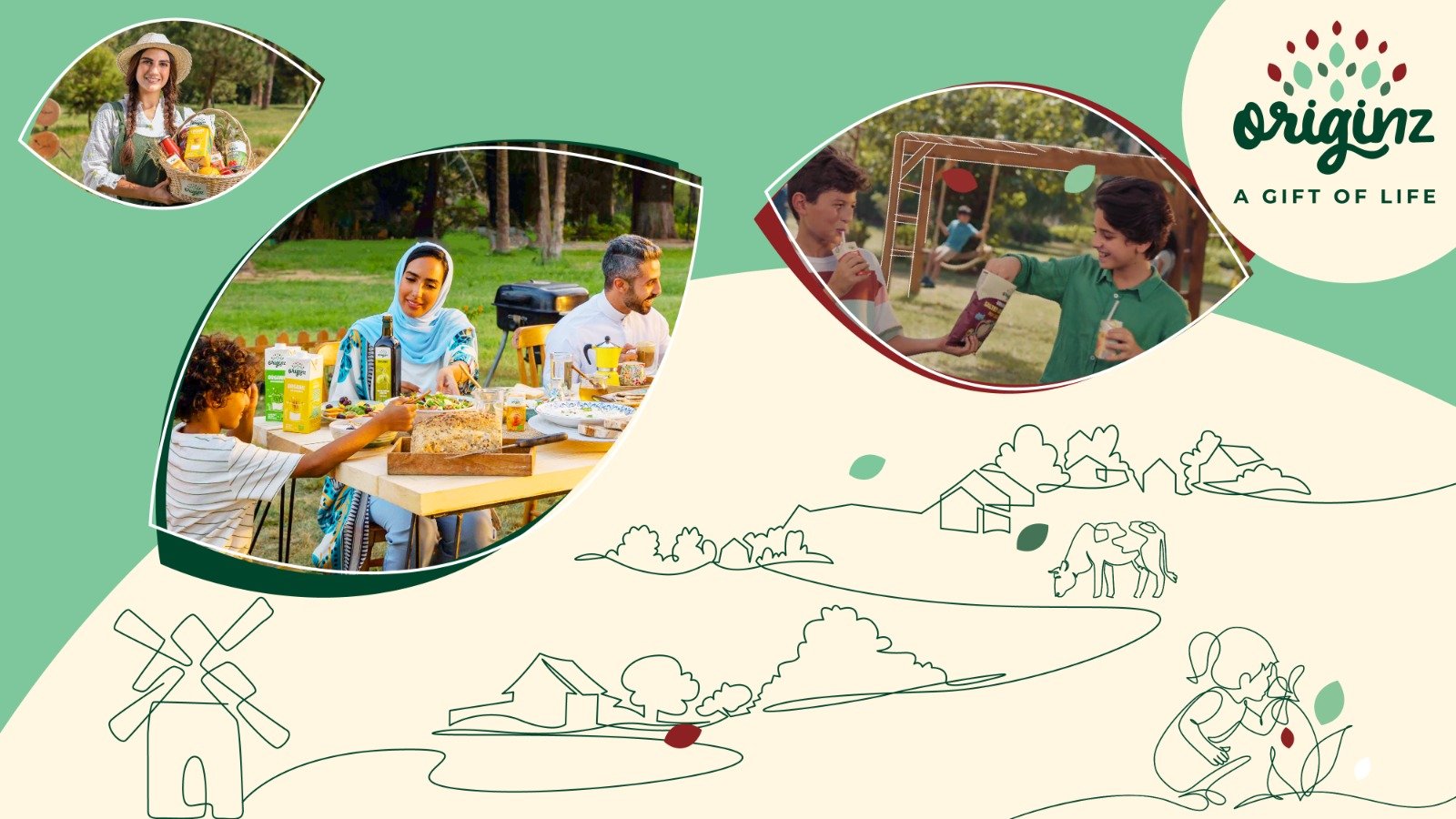 Why Originz is your best choice for organic food products
When you think Organic, think Originz The modern way of living, marked by a sedentary lifestyle, processed food, excessive screen time, and work-related stress, has taken a gigantic toll on our health and well-being. Chronic diseases like obesity, diabetes, and cancer are on the rise. Additionally, mental health problems such as depression and anxiety have become more prevalent among urban populations. Understandably, governments in many regions have become proactive in encouraging their populations to be more aware of the importance of healthy eating and living. Being health-conscious consumers ourselves, we recognize that the majority of the food grown and manufactured today is no longer as pure and healthy as it once used to be. So, as much for the sake of our consumers as for our own, we decided to go right back to our origins, back to Nature. And it's in the very heart of Nature that the story of Originz was conceived.
Our sourcing story
Our journey took us across the globe, where we identified socially responsible, family-owned farms that live and breathe the values of organic produce. Together, we've created a wide range of organic products of the highest quality. It's food exactly as Nature intended: honest, authentic, and wholesome. That's what makes us one of the finest organic product brands out there.

Our ingredients story
Our entire food range is 100% organic, meaning that it is entirely free of harmful ingredients, including growth hormones, antibiotics, pesticides, and GMOs, as well as unwanted additives and preservatives. All of which translates into the best organic food products that are completely natural and completely safe. In keeping with growing consumer demand, part of our range is also vegan and gluten-free.

Our range of foods: made with heart, made with love
At Originz, what drives us is our love for life. And we have poured all that love into creating pure, authentic, and honest products that are aimed at your wellbeing and the well-being of our beautiful planet. We produce not just with our hands but with our hearts. Forever mindful of the environment – every product is the result of sustainable farming practices. It's what separates us from other organic food brands. We offer you a mindful selection of the best organic food products – under three broad categories:

Breakfast
Our breakfast range, made up of wholesome plant-based beverages (soya and oat), helps you start your day on a healthy and wholesome note. They're a great source of plant-based protein – very effective when it comes to building and repairing tissues in your body. Made from the finest ingredients sourced all the way from Italy, they are also a rich source of essential nutrients like calcium, vitamin D, and vitamin B12, which helps promote bone health and overall immunity. Also, they are versatile ingredients and can be used to create a variety of breakfast dishes like smoothies, cereal, oatmeal, pancakes, and waffles.

Mealtimes
Our mealtime range spells wholesome nourishment for the entire family. It includes organic penne rigate, organic spaghetti, and organic fusilli, among others. Made from the finest organic durum wheat sourced from family-owned farms in Italy, they contain the promise of goodness in every bite. You can also opt for the multigrain, gluten-free variants of the pasta range. We also have a delightful pasta sauce range that enhances both the flavor and the nutrients-quotient of your pasta dishes. A highlight of our sauces range is the organic basil sauce, made from sun-ripened tomatoes and fresh basil that introduces pure notes of goodness into your everyday meals. Our 100% organic apple cider vinegar, made from the finest apples handpicked in the farms of Spain, adds an extra dimension of taste and nutrition to your juices and salads. And when it comes to preparing your favorite dishes, nothing beats the goodness of our 100% organic extra virgin olive oil, a rich source of monosaturated fatty acids, natural antioxidants, and vitamin E.

Kids' snacks
Moms can finally breathe easy thanks to our kids' range that combines great taste with wholesome nutrition. It includes healthy snacking options in the form of GMO-free, 100% Organic Fruit and Veggie pouches – available in different flavor combinations. They are packed with vitamins and essential nutrients that contribute to a child's growth and development. Also, they are a great alternative to conventional juices, which tend to contain added sugar, preservatives, colors, and flavors. It's a great way to get kids to consume more fruits and vegetables, especially if they're picky eaters or reluctant to eat whole fruits. When you know what goes into your family's meals, that's one less thing to worry about. With Originz, you get the assurance of 100% organic goodness. It's a gift of life – fresh off the farm, straight to your table because you and your family deserve nothing less! You can now find our 100% organic food range at select hyper and supermarkets in KSA and the UAE. Our desire, though, is to get closer to you: on the shelves of the best organic grocery store in your neighborhood.

Together, let's take the story ahead.
While the story of Originz begins with 100% organic food, it doesn't end there. By recognizing the relationship between physical wellness, nutrition, and positive mental health, we aim to deliver products that will offer holistic well-being to consumers in the GCC and beyond. And we want to be easily accessible: from large supermarkets to the best organic grocery store in your neighborhood. Join us as we journey towards a healthier tomorrow.
Further Read ,