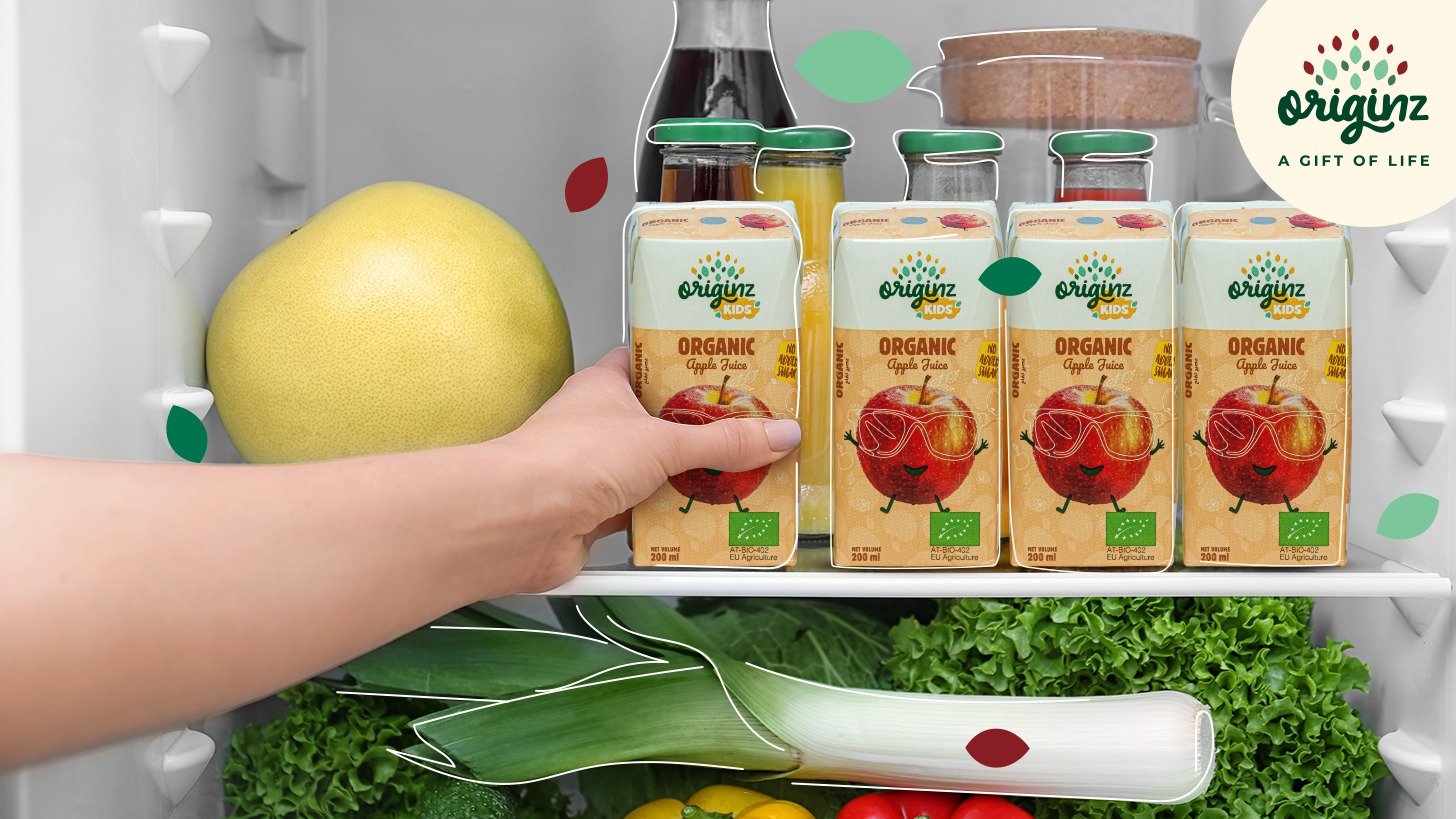 6 Ways to Store Apple Juice for a Long Time
Apple juice is a delicious and nutritious beverage that is enjoyed by people of all ages. Whether you make fresh apple juice at home or buy it from a store, knowing how to properly store apple juice is critical for preserving its flavour, freshness, and nutritional content. In this blog post, we'll discuss six practical techniques about how to preserve apple juice for an extended time so that you may enjoy its goodness anytime.
How to Store Apple Juice for a Long Time
To store apple juice for a long time, refrigerate it in an airtight container below 40°F (4°C). Alternatively, you can preserve it for up to eight months in airtight, freezer-safe containers. Other effective methods of extending its shelf life include canning, pasteurising, dehydrating, and transforming it into apple puree. Let us discuss each step in detail.
1.
Refrigeration is Critical

The most crucial step in maintaining the quality of apple juice is to store it in the refrigerator. The fridge's cool temperature helps to inhibit the growth of bacteria, yeast, and mold that might ruin the juice. Ensure that the apple juice is well-packed in a glass or plastic container and refrigerate it below 40°F (4°C). Depending on the freshness of the juice, this process can extend the shelf life of apple juice for several weeks.
2.
Freezing for Long-Term Storage

If you need to store apple juice for an extended period of time, freezing is a wonderful option. Pour the apple juice into sealed, freezer-safe containers before freezing, leaving enough headspace for expansion. To avoid freezer burn, make sure the containers are firmly packed. Apple juice can be stored in the freezer for up to eight months, but it is recommended to drink it within three to four months for the best taste and quality.
3.
Canning for Freshness

Canning is another great option for storing apple juice for an extended period of time without compromising its flavour. Begin by immersing canning jars and lids in boiling water to sterilise them. Fill the jars halfway with heated apple juice, leaving a half-inch headspace. Seal the jars tightly and process them in a water bath canner according to the manufacturer's instructions. Properly canned apple juice can last up to a year when stored in a cold, dark place.
4.
Pasteurisation to Extend Shelf Life

Pasteurisation is a heating technique that kills harmful bacteria, yeast, or molds in apple juice, thereby extending its shelf life. Apple juice can be pasteurised at home by heating it to 160°F (71°C) and holding it there for at least six seconds. The juice should be quickly chilled after pasteurisation and stored in sterilised, airtight containers in the refrigerator or freezer.
5.
Dehydrating for Concentrated Storage

Dehydrating is a great method to obtain a more concentrated form of apple juice. Begin by juicing fresh apples and then transferring the juice to dehydrator trays. Set the dehydrator to a low setting (about 120°F or 50°C) and let the juice dry until it becomes a powder or solid. Store the dehydrated apple juice in airtight containers in cool, dry areas. Simply rehydrate the juice with water when you're ready to drink it.
6.
Making Apple Puree

Making apple puree is another technique to preserve apple juice. Heat the apple juice until it thickens and reduces to a puree-like consistency. Fill sterilised jars halfway with puree, leaving some headroom, and seal them tightly. Store the apple puree in the refrigerator or freezer. This approach preserves the apple juice and allows it to be used in various ways, such as baking or preparing apple sauce.
Apple Juice vs. Orange Juice
While apple juice and orange juice are both popular fruit juices, there is a constant debate going on about apple juice vs orange juice. Orange juice is prepared from squeezed oranges, while apple juice is derived from pressed apples. They differ in flavour, nutritional value, and vitamin C concentration. Compared to orange juice, which has a tart flavour and a higher vitamin C content, apple juice is sweeter and contains less vitamin C. Depending on personal preferences and storage length, both juices can be stored using the above-mentioned methods.
By following these steps, you can ensure that your apple juice lasts as long as possible while preserving its freshness and nutritional content. Enjoy the crisp and delicious flavour of apple juice whenever you choose, knowing it has been preserved and is good to drink.
FAQs
Q. What are the best methods to store apple juice for a long time?
The best ways to store apple juice for an extended period are canning, pasteurization, freezing, vacuum sealing, using preservatives, and employing airtight containers.
Q. Can I store apple juice in the refrigerator to extend its shelf life?
Storing apple juice in the refrigerator can help extend its shelf life. However, it is still recommended to consume refrigerated apple juice within a week or two to maintain its freshness and flavour.
Q. Is it possible to preserve apple juice for long-term storage?
Absolutely! Freezing apple juice is an effective method for long-term storage. Pour the liquid into airtight containers, leaving some space for expansion, and freeze it. Properly frozen apple juice can typically last several months without significantly declining its quality.
Q. How long can I store apple juice using these methods before it spoils?
The duration of storage depends on the approach used. Canned or pasteurized apple juice can last up to a year when stored in a cold, dark place. Frozen apple juice can maintain its purity for several months, with most sources recommending consumption within 8 to 12 months. Vacuum-sealed and hermetic containers can help preserve apple juice for 6 to 12 months. Before consuming stored apple juice, it is essential to check for signs of spoilage, such as bad odours, discoloration, or mould.