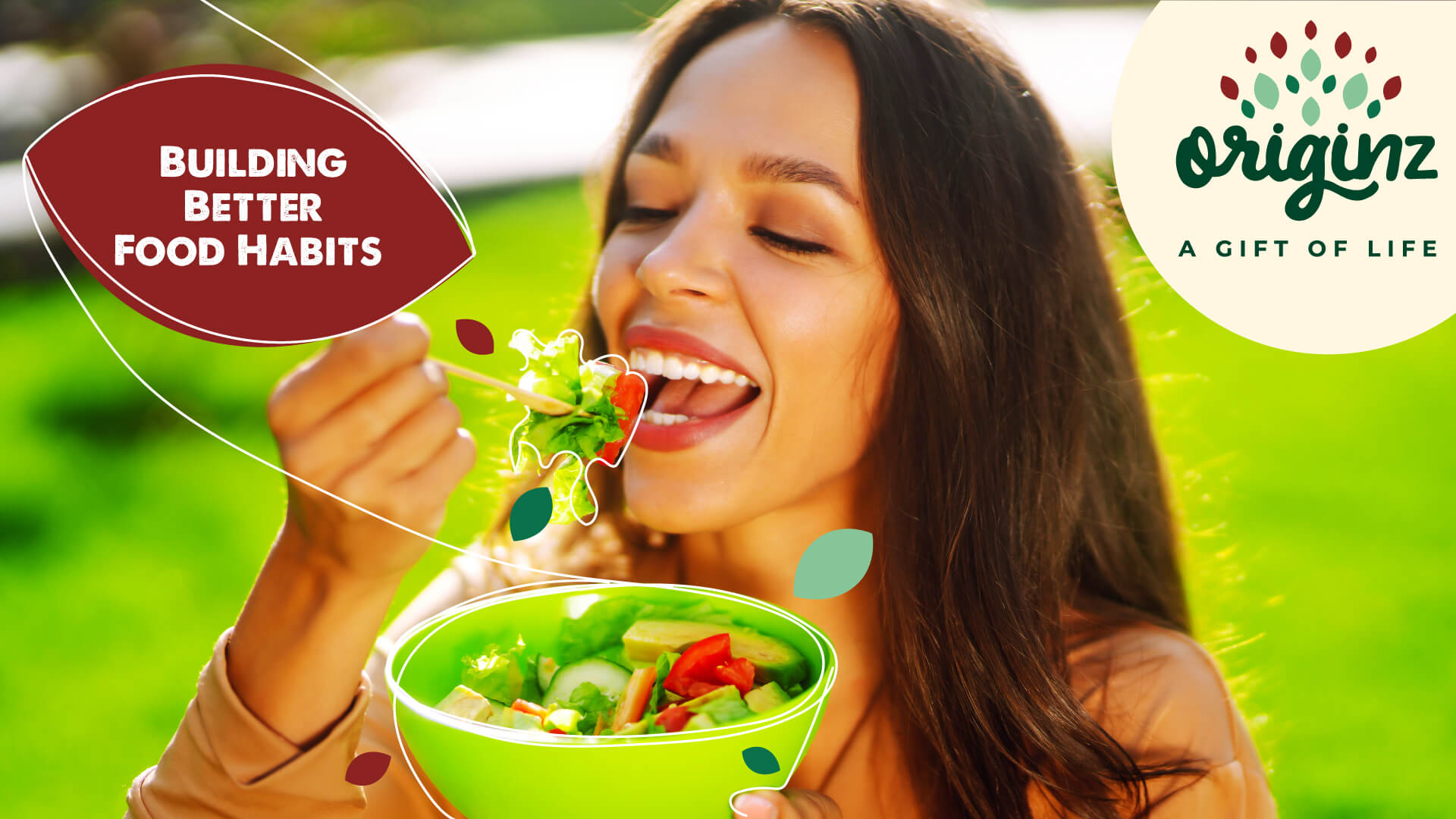 Building Better Food Habits: Harnessing the Power of Nudges for Long-Term Wellness
We've all been there – starting the week with the best of intentions, determined to eat healthier and make better food choices. Yet, as the days go by, our motivation wanes, and old, less nutritious habits creep back in. It's a common struggle, but there's hope. By understanding the science of habit formation and the principles of nudge theory, we can build sustainable, long-term healthy eating routines.
The Science of Habit Formation
Habits are powerful forces in our lives. They can either propel us toward our wellness goals or hold us back. The process of habit formation involves a cue, a routine, and a reward. For example, feeling stressed (cue) may trigger the habit of reaching for a sugary snack (routine), resulting in a temporary sense of relief (reward).
To build better food habits, we need to disrupt this cycle by replacing unhealthy routines with healthy ones. This is where nudge theory comes into play.
Nudge Theory: A Gentle Push Toward Healthier Choices
Nudge theory, popularized by Nobel laureates Richard Thaler and Cass Sunstein in their book "Nudge," suggests that people can be influenced to make better choices through subtle, non-coercive interventions. In the context of food habits, nudges can gently push us toward nutritious options without imposing restrictions.
Creating Positive Food-Related Cues
One of the key elements of nudge theory is creating positive cues that trigger healthy behaviours. For instance, you can place a bowl of fresh fruit on your kitchen counter where it's highly visible. When you see the colourful fruit, you're more likely to reach for it as a snack instead of searching for less healthy options.
Visual Prompts for Healthier Choices
Visual cues play a significant role in nudging us toward healthier options. When grocery shopping, try placing pictures of your favourite fruits and vegetables on your shopping list. This visual reminder can encourage you to choose these items over less nutritious alternatives.
Establishing Consistent Routines
Consistency is vital in habit formation. Set specific meal and snack times to create a routine that supports your wellness goals. When you consistently eat balanced, healthy meals at these times, it becomes a habit that requires less effort to maintain.
Building better food habits isn't about radical overhauls or strict diets; it's about making small, sustainable changes. By understanding the science of habit formation and embracing nudge theory, you can create a routine that gently guides you toward nutritious choices. Remember, it's not about perfection, it's about progress. Start by incorporating these nudges into your daily life, and one healthy choice at a time, you'll find yourself on a path to long-term wellness.
Further Read,