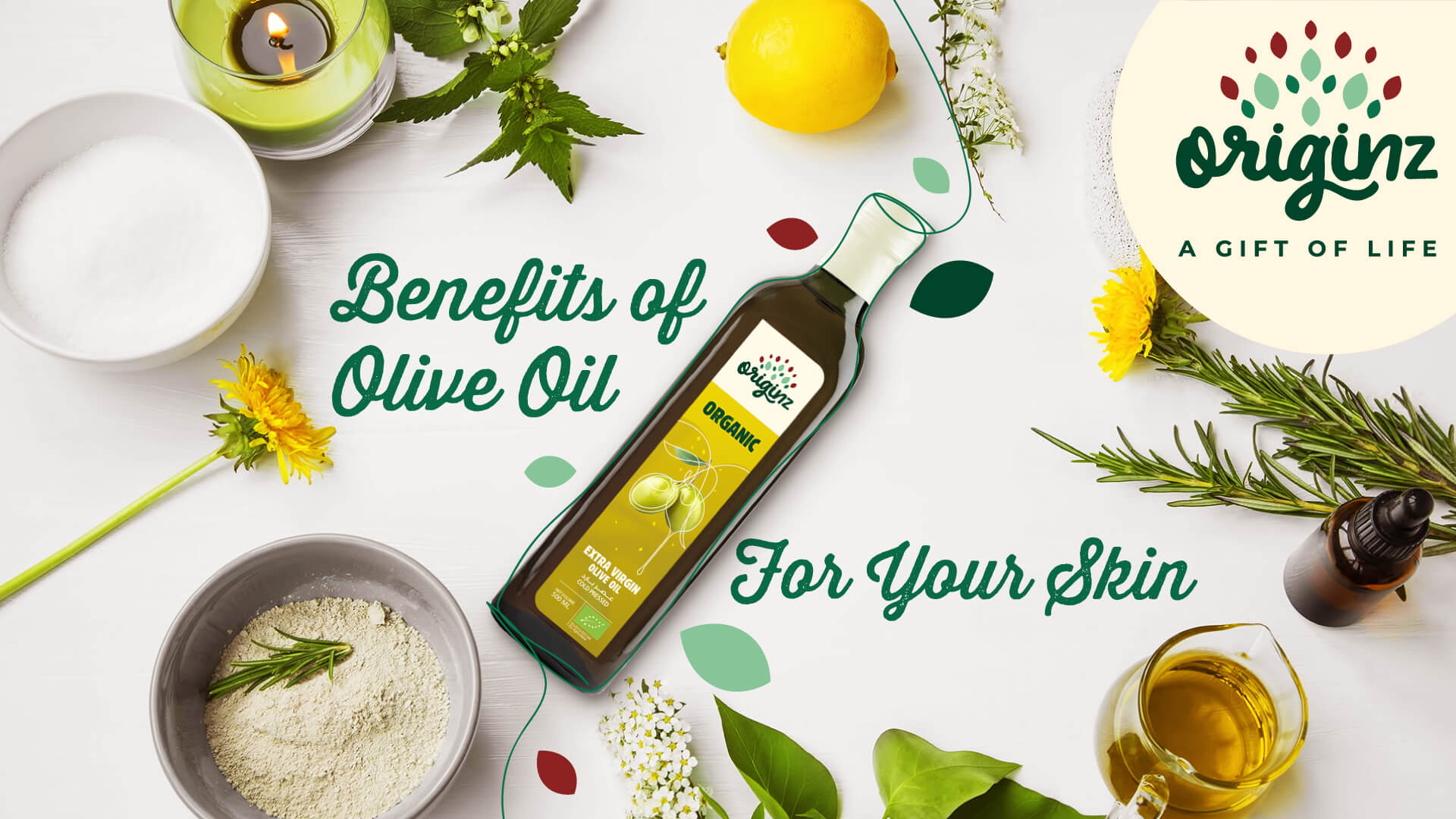 Benefits of Olive Oil for Your Skin
People have used olive oil in hygiene routines for millennia. The ancient Egyptians used it as a base for perfume and as a moisturiser, and ancient Greek athletes applied it to themselves before the Olympics to protect them from the sun and the elements. One of the central elements of the Moroccan hammam bathing experience, which dates back centuries, is the black soap made with olive oil. Nowadays, olive oil is still used in the skincare and beauty industries as an organic substitute for synthetic skincare products. Olive oil has many potential benefits for your skin, which we will explore in this blog.
Natural Moisturizer
Olive oil has a rich content of fatty acids, especially oleic acid. These fatty acids penetrate deep into the skin to moisturize and nourish it from within. This can help in preventing dry, flaky or rough skin, especially in areas like the elbows, knees and heels which are prone to dryness.
Antioxidant Booster
The antioxidants in olive oil, such as vitamin E, play a key role in protecting your skin from oxidative stress. Oxidative stress, caused by free radicals, can make you age faster by causing cell damage and breaking down the collagen in your skin. Applying olive oil to your skin regularly can help your face keep a youthful glow.
Anti-Inflammatory Effects
Many skin issues like eczema and psoriasis are largely caused by inflammation, which causes redness and irritation. Olive oil has natural anti-inflammatory properties, which helps calm irritated skin and reduce redness. It also soothes the discomfort associated with inflammation-based skin conditions.
Acne Prevention
This might seem counterintuitive, because we are taught that oily skin causes spots, but olive oil can actually help with acne when used right. Spots are caused by an overproduction of sebum from glands in your skin which clogs pores and causes acne. A compound in olive oil called linoleic acid helps regulate sebum production and reduces the likelihood of breakouts.
Scar Reduction
The vitamin E content of olive oil means that it has certain regenerative properties. Applying olive oil to scars can promote skin repair, helping the scars to heal. It also means that over time, the scars become less noticeable.
Sun Protection
As the ancient Greeks athletes discovered, olive oil can offer limited protection against harmful UV rays from the sun. A compound in olive oil called squalene has natural sun-blocking properties. Olive oil should of course not replace normal sunscreen, as this offers more comprehensive protection for your skin, but in can provide an organic alternative in some cases.
Makeup Remover
For those wanting a chemical-free way of removing makeup from the face and eyes, olive oil has your back. The compounds in olive oil effectively break down even waterproof makeup, leaving the skin soft and moisturised after the makeup is gone.
Skin Smoother
Olive oil has what is known as emollient properties, meaning that it forms a film on your skin and makes it softer and more even to the touch. Regular application of olive oil can help improve your skin texture, smooth out rough or uneven skin, and reduce the appearance of imperfections on the face.
Natural Exfoliant
Olive oil can be used as an organic exfoliating scrub when mixed with sugar or sea salt. It may feel a little rough on your skin, but the granules help remove dead skin cells so that newer, healthier skin can come to the surface. The oil, in turn, ensures that this new skin is moisturised from day one. Using olive oil on your face and skin in this way can leave you feeling fresh from the hammam!
Skin Healing
Olive oil is known for its ability to help skin heal faster. It can be applied to minor cuts, scrapes, and insect bites to soothe the affected area and aid in the body's healing process. It has natural antimicrobial properties, which help reduce the risk of infection, and its vitamin E content means the skin scars over well and heals nicely.
FAQs
Q: Can I use any type of olive oil for skincare?
A: The best kind of olive oil to use for this purpose is extra-virgin olive oil. Extra-virgin olive oil retains more nutrients and antioxidants than refined olive oil, so it will offer more benefits to your skin in terms of moisturizing and rejuvenation.
Q: Is olive oil suitable for all skin types?
A: Generally, yes, people with all types of skin can use olive oil on their skin and face. However, people with oily skin should use it in moderation, and people with dry or sensitive skin might need to use more.
Q: Can I use olive oil on my face if I have sensitive skin?
A: Olive oil is generally quite soothing to all skin types. If you are concerned, you can consider a patch test: put a little olive oil on a small area and see how your skin reacts before committing to the full face. For more advice on sensitive skin care, consult your doctor or dermatologist.
Olive oil is truly a jack of all trades. As well as adding a rich, deep flavour to your cooking and your salads, it can also be used on your face and body to nourish and moisturize your skin. It promotes a youthful complexion, aids the healing of cuts and scrapes, and even protects you from the sun for a limited time. For best results, choose an organic extra virgin olive oil, such as our Originz olive oil, and use in a diet with other skin-healthy foods, like fish, avocado, and green peas.
Further Read,