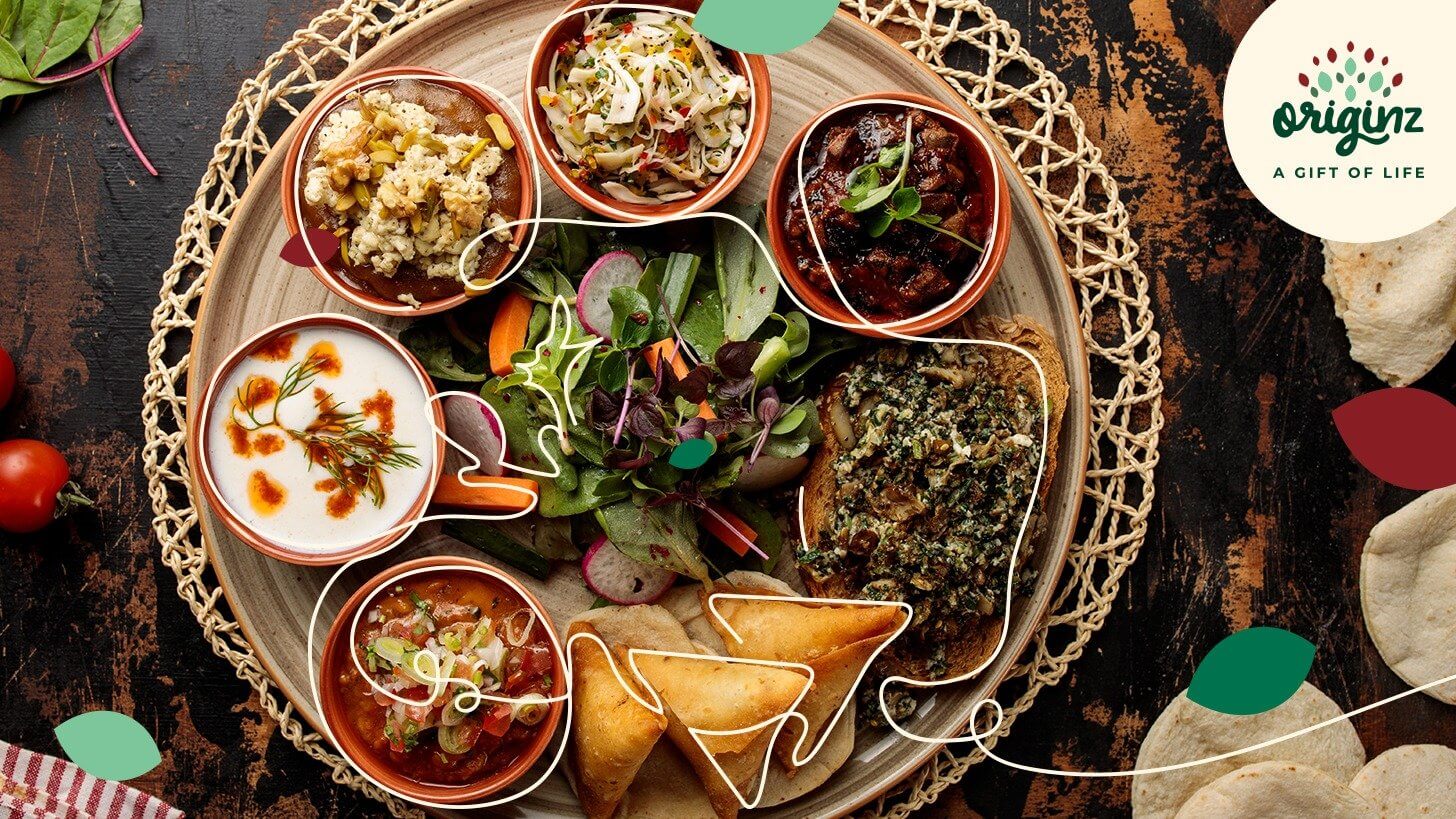 10 Ways to Explore the Food Culture of Saudi Arabia
Saudi Arabia is a country rich in history, traditions, and a vibrant culinary heritage. The food culture of Saudi Arabia reflects its diverse society, deep-rooted customs, and the influence of various regional cuisines. Exploring the food in Saudi Arabia culture offers a unique opportunity to indulge in a gastronomic adventure. Here, we will take you through ten ways to experience the flavors, aromas, and traditions that define the typical food Saudi Arabia has to offer.
Visit Traditional Souqs and Markets
To truly immerse yourself in the food culture of Saudi Arabia, start by exploring the bustling traditional souqs and markets. These vibrant places are not only treasure troves for local handicrafts and spices but also offer a wide array of traditional food stalls. From fragrant spices to freshly baked bread, and mouth-watering street food, these markets are a sensory delight.
Indulge in Local Delicacies
Saudi Arabia boasts a rich culinary heritage with an array of local delicacies. Dive into dishes like Kabsa, a flavorful rice dish typically made with tender meat and aromatic spices. Also, try Mutabbaq, a delicious pastry filled with meat, vegetables, or sweet fillings. Don't miss out on Harees, a hearty porridge made with wheat and meat, slow cooked to perfection. Exploring these unique flavors will give you a true taste of the food Saudi Arabia culture has to offer.
Experience Traditional Dining
To experience the essence of Saudi Arabian hospitality, partake in a traditional dining experience. Many cities offer authentic Bedouin-style meals in desert settings, where you can savor delicious dishes while being entertained by local musicians and performers. This immersive experience offers a glimpse into the rich cultural traditions associated with food in Saudi Arabia culture.
Try Saudi Arabian Street Food
Exploring the vibrant street food scene is an excellent way to dive deep into the local food culture. From the beloved Shawarma, a mouth-watering wrap filled with succulent meat and aromatic sauces, to the delectable Sambusa, a savory pastry filled with meat or vegetables, the street food of Saudi Arabia will tantalize your taste buds.
Attend Food Festivals and Events
Saudi Arabia hosts several food festivals and events throughout the year, providing an ideal platform to explore the country's culinary treasures. These events showcase a wide variety of traditional and modern dishes, offering a glimpse into the evolving food culture of Saudi Arabia. From food competitions to cooking demonstrations, these festivals are a must-visit for any food enthusiast.
Embrace the Coffee Culture
Saudi Arabia has a rich coffee culture deeply rooted in its traditions. Don't miss the opportunity to try Arabic coffee, known as 'Qahwa,' served in small cups with dates. This aromatic and flavorful beverage is an integral part of Saudi Arabian hospitality and an essential element of their food culture.
Explore Regional Cuisines
Saudi Arabia is a vast country with diverse regional cuisines influenced by the geography and cultural heritage of each region. From the flavors of the Hijaz region, known for its aromatic dishes and rich spices, to the delicious seafood of the coastal areas, each region offers unique culinary experiences. Explore the distinct flavors of Najdi, Hejazi, and Asiri cuisines to truly understand the food Saudi Arabia culture holds.
Learn Traditional Cooking Techniques
To delve even deeper into the food culture of Saudi Arabia, consider participating in a traditional cooking class. These classes provide an opportunity to learn the secrets behind iconic Saudi Arabian dishes directly from local chefs. From mastering the art of preparing tender kebabs to understanding the intricate spice blends, these classes offer a hands-on experience that allows you to recreate authentic Saudi Arabian flavors at home.
Support Organic and Sustainable Food
In recent years, there has been a growing emphasis on organic meals and sustainable practices in Saudi Arabia. Several restaurants and markets now offer organic produce and locally sourced ingredients. By supporting these initiatives, you not only contribute to environmental sustainability but also get a chance to taste fresh, high-quality ingredients that showcase the true flavors of the region.
Engage with Locals
The most authentic way to explore the food culture of Saudi Arabia is by engaging with locals. Strike up conversations, ask for recommendations, and accept invitations to dine with Saudi families. This personal interaction provides valuable insights into the local traditions, customs, and the deep connection between food and Saudi Arabian society.
Exploring the food culture of Saudi Arabia is a journey of flavors, traditions, and culinary wonders. From the aromatic spices of traditional markets to the delicious street food and regional delicacies, there is something for every food enthusiast. By immersing yourself in the local cuisine, attending food festivals, and engaging with locals, you will gain a deeper appreciation for the rich cultural heritage that defines the food Saudi Arabia culture cherishes. So, pack your appetite and embark on an unforgettable culinary adventure in the Kingdom of Saudi Arabia.