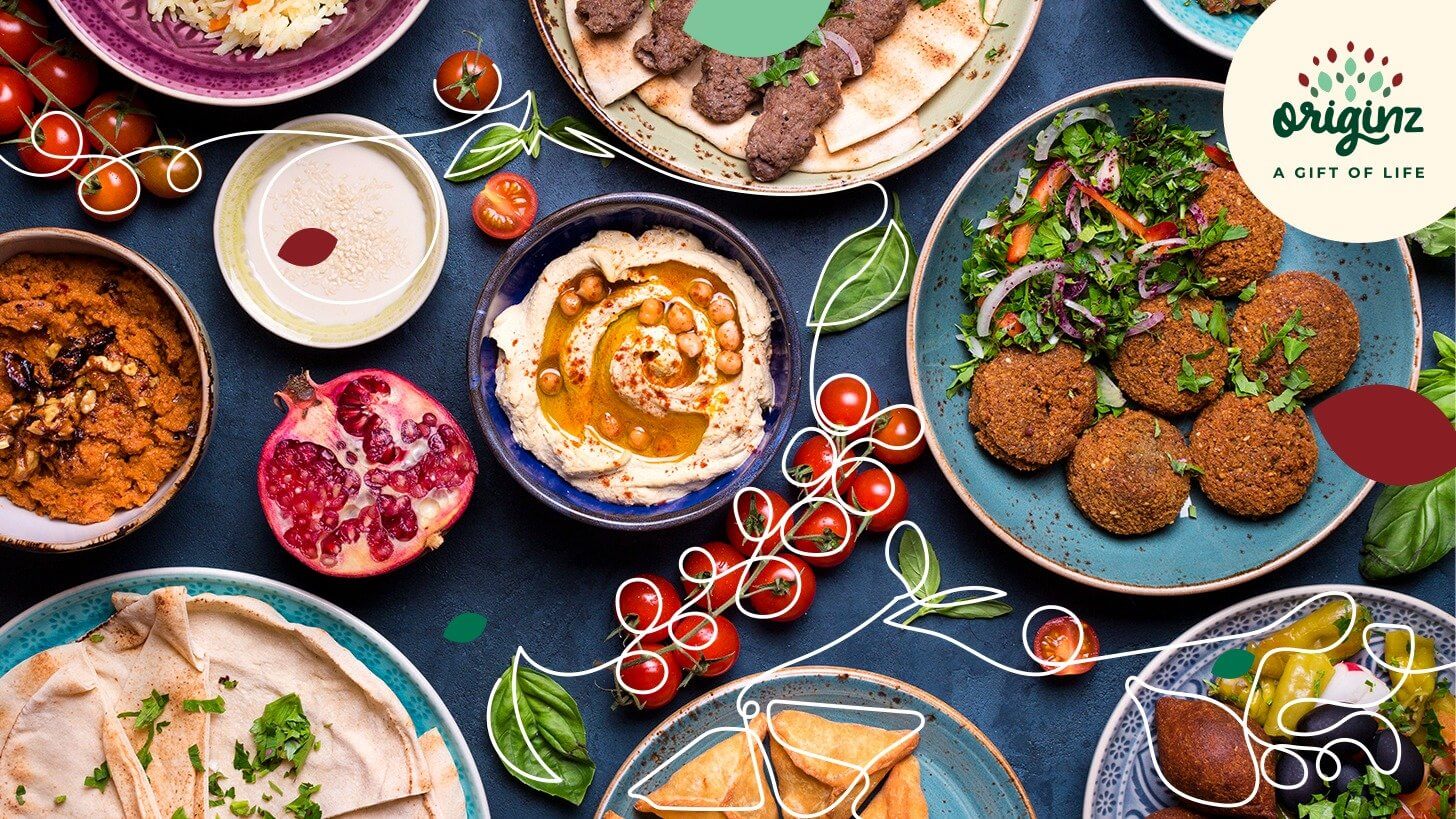 7 Arabic Foods That Will Entice Your Tongue
When it comes to mouth-watering food, Arabic cuisine is a treasure trove of flavors and aromas that will transport you to the bustling streets and bustling markets of the Middle East. From the enchanting spice bazaars of Morocco to the bustling souks of Lebanon, the region's culinary traditions have been shaped by centuries of cultural influences, trade routes, and traditional cooking methods. Arabic dishes are known for their vibrant colors, fragrant spices, and skillful use of ingredients. Each bite is a harmonious symphony of flavors, blending herbs, spices, grains, and meats to create a tapestry of taste sensations.
From the moment you take your first bite of a delicious Arabic food, you'll be captivated by the complex layers of flavors that dance on your palate. Whether it's the smoky and tangy notes of grilled meats marinated in aromatic spices, the creamy richness of tahini-based dips, or the delicate balance of sweet and savory in traditional desserts, Arabic cuisine offers a gastronomic experience like no other.
As you delve into the world of Arabic food, you'll discover a rich tapestry of regional specialties. Each country has its own signature dishes and culinary traditions, reflecting the unique cultural heritage and local ingredients. From the aromatic biryanis of Saudi Arabia to the fragrant tagines of Morocco, the diverse array of Arabic dishes will transport you to different corners of the region.
So, whether you're enjoying a traditional Arabic breakfast, savoring the flavors of mezze platters, or indulging in a decadent dessert, the best Arabic food will entice your taste buds and leave you craving for more. The rich tapestry of flavors, the meticulous attention to detail, and the warm hospitality that accompanies every meal make Arabic cuisine a culinary journey worth embarking upon. So, prepare your taste buds for an unforgettable experience as you explore the captivating world of Arabic food.
Hummus
No list of delicious Arabic food is complete without mentioning hummus. This creamy, flavorful dip is made from chickpeas, tahini, lemon juice, and garlic. It is often enjoyed as an appetizer or a side dish, paired with warm pita bread or fresh vegetables. The smooth texture and tangy taste of hummus make it a crowd favorite around the world.
Falafel
Another staple of Arabic cuisine, falafel, is a must-try. These deep-fried balls or patties are made from ground chickpeas or fava beans, mixed with herbs and spices. Crispy on the outside and tender on the inside, falafel is commonly served in pita bread with a variety of toppings and sauces. It's a perfect choice for a quick and satisfying Arabic breakfast or lunch.
Shawarma
If you're looking for a hearty and flavorful Arabic dish, shawarma is the answer. This succulent meat (usually chicken or lamb) is marinated in a blend of spices, then slowly roasted on a vertical spit. The thinly sliced meat is typically served in a flatbread wrap with garlic sauce, pickles, and fresh vegetables. The combination of tender meat and vibrant flavors makes shawarma a popular street food across the Middle East.
Moutabal
Similar to hummus, moutabal is a delicious Arabic dip made from grilled eggplant, tahini, garlic, and lemon juice. The smoky flavor of the grilled eggplant combined with the creaminess of tahini creates a unique taste experience. Moutabal is commonly served alongside other mezze dishes or as a condiment for grilled meats. Its smooth texture and distinctive flavor make it a delightful addition to any Arabic feast.
Tabouleh
For a refreshing and healthy Arabic salad, try tabouleh. This vibrant dish is made from a mix of finely chopped parsley, tomatoes, bulgur wheat, onions, mint, and lemon juice. The result is a zesty and herbaceous salad bursting with flavors. Tabouleh is not only delicious but also packed with nutrients, making it a perfect choice for those seeking organic food options.
Baklava
When it comes to Arabic desserts, baklava reigns supreme. This sweet pastry is made by layering thin sheets of phyllo dough with a mixture of finely chopped nuts, honey, and fragrant spices. The pastry is then baked until golden and soaked in a sweet syrup. The combination of crispy layers, nutty filling, and sticky sweetness creates a heavenly treat that will leave you craving for more.
Kunafa
If you have a sweet tooth, kunafa is a dessert you shouldn't miss. This indulgent Arabic delicacy consists of shredded phyllo dough, layered with a generous filling of sweet cheese, then baked until golden and crispy. The warm kunafa is then drenched in a fragrant sugar syrup, often flavored with rose or orange blossom water. Each bite of this rich and syrupy dessert is a burst of flavors that will leave you longing for seconds.
In conclusion, Arabic cuisine offers a vast array of mouth-watering food options that will entice your tongue and satisfy your cravings. From the delightful simplicity of hummus to the decadence of baklava and kunafa, each dish is a testament to the rich culinary heritage of the region. Whether you're indulging in an Arabic breakfast, exploring the diverse flavors of Arabic dishes, or searching for the best Arabic food, these seven delicacies should be on your must-try list. So, go ahead, dive into the flavors of Arabic cuisine, and let your taste buds embark on a delightful journey.